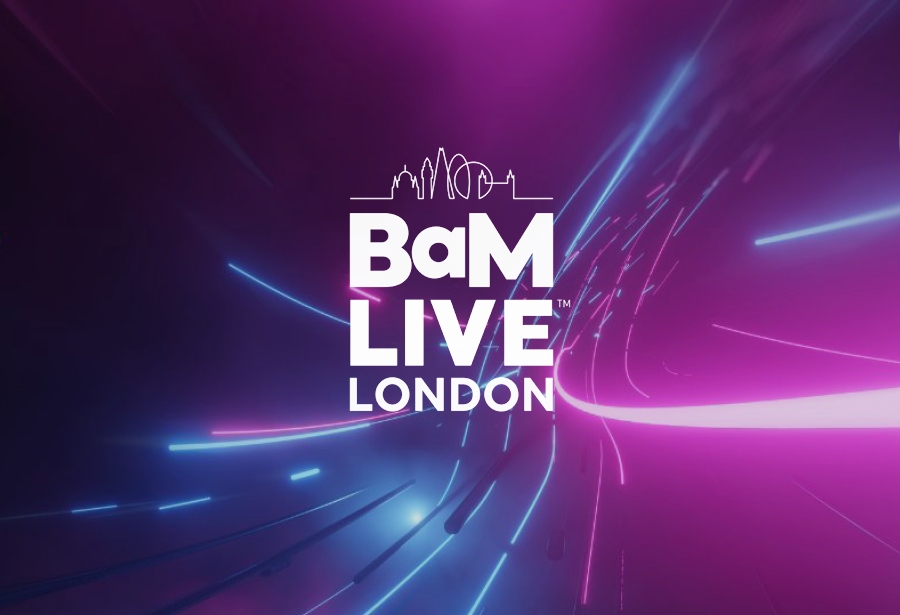 Join us at BAM Live in London!
Buying: Native or Washed? 
Our CEO Serge Van Herck will be on the main stage with other industry leaders to discuss and assess the development of MediaTech business models, with a particular focus on cloud operating models and new factors driving tech purchasing decisions such as sustainability. What are the economic challenges of cloud operating platforms? How can media technology suppliers develop business models in line with customers' changing needs? How should the value of technology solutions be communicated to buyers?
Topics that will be covered: Cloud, SaaS, Cost, Pricing, Security, Collaboration, Economics, Architecture, Complexity, Sustainability, CAPEX, OPEX. 
Make sure you attend the BaM Live London event to see this and many other interesting sessions. The event will be organised in the Park Plaza Victoria Hotel on December 1st. 
Not registered yet?
Book your place for the BaM Live London to click on the button below.
We look forward to meeting you in London!