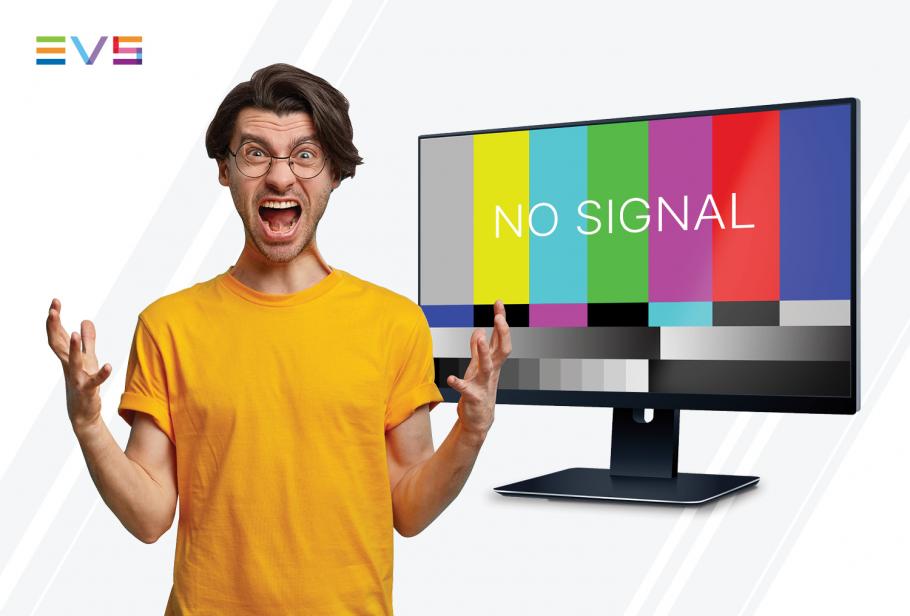 EVS IP Webinar Series are launched ! 
Broadcasters are increasingly considering IP as the next step for their operations since it offers greater flexibility, agility and efficiency. As an industry we have built a consensus on a common IP standard and are forging ahead with the SMPTE ST 2110 suite of standards. However, there are more challenges to conquer when moving to an IP broadcast infrastructure.
EVS is working closely with early adopters of IP production workflows, has experienced first-hand the many challenges of making the transition from SDI and we are keen to share the lessons we have learnt with you.  In our IP webinar series, our team of experts will be providing useful tips and resources to help you prepare to move to and navigate in an IP environment, with vital insight from real-world examples.
WATCH OUR FIRST IP WEBINAR 
When ? 29 June | 14:00 – 15:00 EDT
Topic ? 'Redundancy in an IP infrastructure'
Hosted and presented by our experts : 
James STELLPFLUG - SVP Markets
Peter SCHUT - SVP Media Infrastructure
In this webinar, we will provide insights on how players in the broadcast industry can better address their redundancy strategy, through a high-level overview of the different methods that can be applied in an IP infrastructure.
What we covered :
Network redundancy dual -6 vs -7
The different applications in long-haul vs infrastructure
How to avoid single point of failure (SPOF) and the -7 dilemma
This session is the first in the series of IP webinars, the next one is planned for August.
Check this page regularly to stay up to date about our IP webinar program !