EVS drives agile esports production environment for FACEIT with DYVI switcher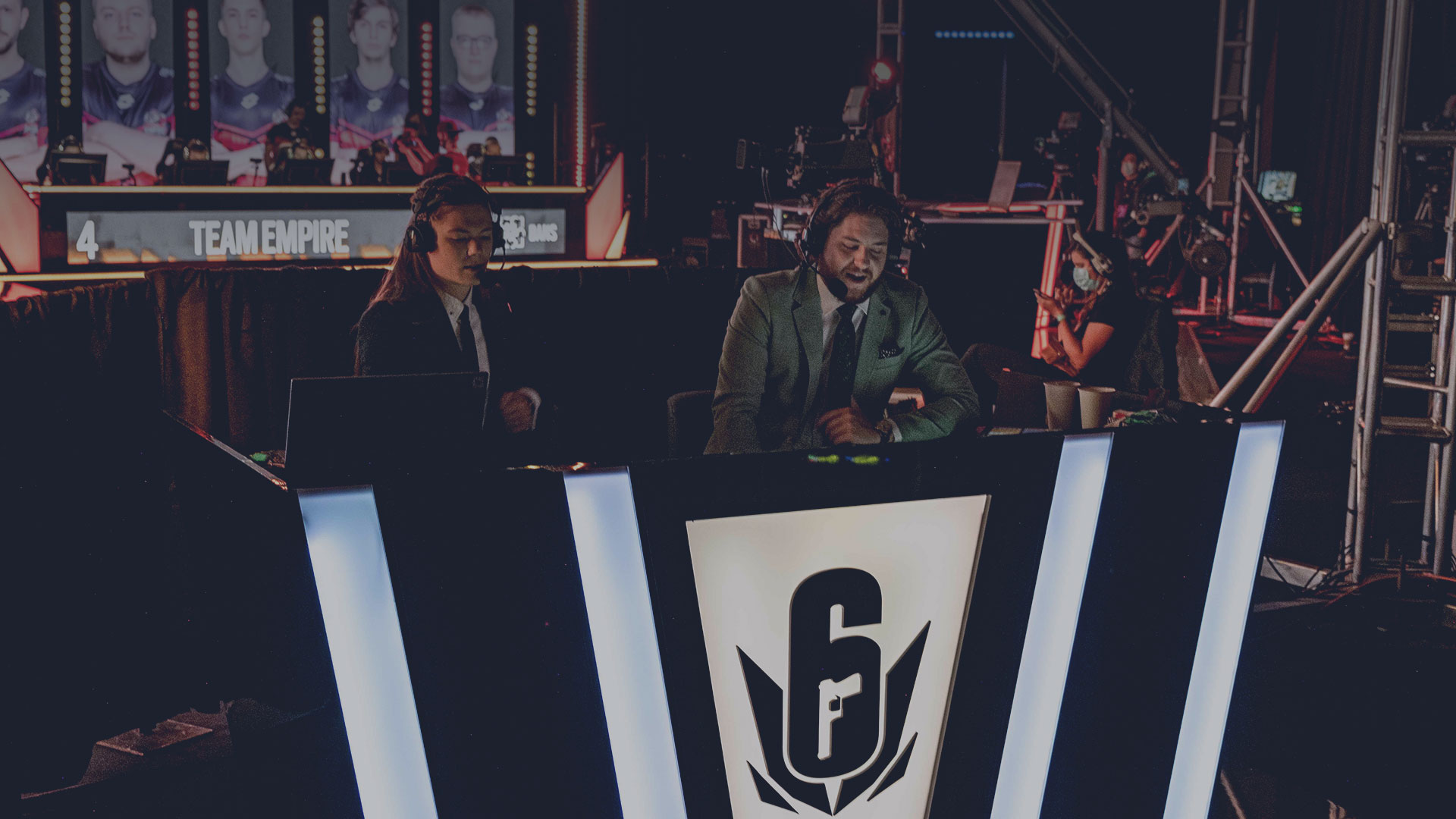 Customer profile
FACEIT is an esports platform founded in London in 2012. The company has administered leagues for games such as Counter-Strike: Global Offensive (CS:GO), League of Legends, Rocket League, Rainbow Six Siege, Dota 2 and Team Fortress 2. FACEIT provides a competitive environment for online multiplayer Player versus Player (PvP) gamers, with more than 20 million users and 40 million hours spent on the platform each month. 
In early 2022 it was announced that FACEIT and esports company ESL were being acquired by Savvy Gaming Group (SGG), a holding company owned by Saudi Arabia's Public Investment Fund. As part of the acquisition, the two companies are to merge and form the ESL FACEIT Group.
Savvy Gaming Group was formed in 2021 and says it is planning a significant long-term investment in the ESL FACEIT Group to deliver an end-to-end solution that supports game developers and publishers to build sustainable competitive gaming communities and esports ecosystems, from casual competitions to arena events on one platform.
The challenge
Live esports production is driven by speed and the ability to react quickly and efficiently to varied requirements. A basic show can have two or three people on-screen, increasing to large events with 40 players each with their own player cam in operation.
Game players, on-screen talent and production teams may be on-site or remote for any given show: often, certainly through the Covid pandemic and likely here to stay, the reality is various blends of hybrid and remote productions. 
FACEIT has its own TV and media production unit providing professional gaming coverage for some of the largest esports events in the world, with dedicated facilities in London and Los Angeles. One of the biggest challenges for the unit has been in managing technology scale across its multiple events.
The production team examined how to offer its users creative operational flexibility, without having to worry about potentially implementing a new technology stack for each new project.
Events sometimes need to be turned around with very little prior notice, and the team found it was sometimes restricted by the creative tools at hand – and was thereby forced into spending a lot of time and effort engineering solutions with what was available, or else bringing in specialist solutions just for one show. 
Esports production teams also corral a wide variety of equipment for shows, from top-end through to prosumer, and they expect access to, and flexibility in, the range of technology they choose to deploy. Flexible, operator-friendly equipment is required, with the right technology and tool-sets to help reduce the chance of error and increase speed of operation. 
"I always say to people that esports is a really fluid and breakneck market. We move at a pace that is crazy. It's an environment where we can end up doing all kinds of different projects, from online productions to in-studio projects and international live events with crowds in arenas."
The solution
EVS DYVI is a GPU-based software-defined production switcher that empowers production teams to unleash their creativity. It provides technical directors and operators with a wide range of creative features, as well as 2D, 3D and chroma key effects, through simple, intuitive, and fully customizable hardware panels. 
Thanks to its GPU-powered nature and patented technology, DYVI is also a truly scalable production switcher: IOs and graphic capabilities can simply scale with additional processing power. DYVI's software-defined architecture also gives it the ability to evolve over time through simple upgrades, making it an ideal match for agile production environments.
FACEIT looked at options among larger premium production switchers for its operations. The input count requirement was maximum 96 in HD Progressive, with the potential to expand later. Flexibility was very important for FACEIT, and so a large software-defined, 'build what you need and how you need it' switcher like DYVI was appealing.
The possibility to use third party protocols and command line control to and from DYVI was also of interest to FACEIT. Many operators and engineers in the esports space write their own code and are creative in making technology work as they require. A software-defined solution like DYVI can be adapted and reconfigured, as opposed to the locked-down approach of traditional broadcast production switchers. 
"Looking at what DYVI offered -- especially versus more expensive switchers we considered – it was really that nice balance of a flexible suite of tools that could actually solve a lot of problems for us," says Lane. "You can buy one processing module and then upgrade by adding additional modules – and over time you are building your system. This is much more in line with the way the esports business model works.
"We have a three processing module DYVI system here in the United States. We actually built it with ES Broadcast in the UK and then shipped it out once we were ready – primarily because FACEIT is a British company and we have made a lot of our expenditure there."
"The way DYVI works is super flexible. It's effectively one resource that can be used to do multiple things."
Software design

DYVI is a software-defined production switcher offering a new approach to live production, taking the operator far beyond the limits of conventional hardware switcher design.

Third party flexibility

DYVI offers a totally flexible and scalable internal architecture, as well as a wide range of APIs and protocols for third party control.

Production headroom

Complex designs can be created with almost unlimited layers and effects for the highest value production content.

Command assignability

Buttons can be assigned by the operator to a single function, or a combination of commands, from a user-friendly interface.

Ease of use

The intuitive interface means DYVI is easy to learn and use for FACEIT creatives, without the need for an extensive training program.

Collaborative journey

The desire for flexibility and responsiveness underscores the relationship between FACEIT and EVS, encouraging full exchange of ideas and ongoing collaboration.
Outcomes
EVS provided a remote DYVI training program for FACEIT during the pandemic lockdown, and the system is now in use every day across a variety of productions. Not only does the switcher's processing capabilities allow the production team to push the limits of their creativity, its intuitive interface means DYVI is also easy to use and learn.
Creatives within the production team are able to put aside technical challenges for faster and more efficient operation. Even if in-house and freelance users were previously unfamiliar with the switcher, Lane has found they adapt very quickly and are able to work on shows straight away. 
"Normally when you explain the concept to them they're on their way. We've never had the problem of someone coming in and not being able to switch a show: it grows on them very quickly. 
"DYVI's got a really user-friendly GUI, making it fast and easy to learn and explore the system – especially for our younger operators, who are familiar with using a GUI to just work things out for themselves. That's been really important," he says.
Operators can leverage the benefits of GPUs to easily adapt and reshape the switcher panel layout and program the control surface with greater flexibility. This is in contrast to traditional broadcast production equipment with its fixed, locked-down operational functionality. And as the industry moves in a more cloud-focused and software-dominated direction, compute power and software tools are going to have a continually growing role in the way FACEIT produces content. 
"It's fair to say the DYVI leans more towards the way people in esports think," says Lane. " We're always looking for more creative methods to present our content, always trying to think of the next way to do things, clean things up, make things easier and enhance our production value.
"We've had some shows where maybe we've been more greenscreen heavy, and we've used some of the keying functionality that's built into DYVI. Other shows are much more graphically intense and we need multiple outputs and feeds to lots of screens. DYVI can do all of those things, and this makes it very easy for us to generate content the way we want.
"The DYVI offers us a huge amount of advanced tools, which effectively means we can budget from a single resource and then expand if needed. So we have a lot more opportunity to work out how to present that content, and ultimately it takes us less time to execute as well."
"It now takes us less time to pull together a production on a technical configuration day. DYVI has made our engineering path and workflow quicker and easier."
Related webinar
Unlocking the full potential of esports - In conversation with ESL, FaceIT and EVS