EVS InsideOut
Discover our new webinar series where key players in the world of live production share their insights, experience, best practices and opinions.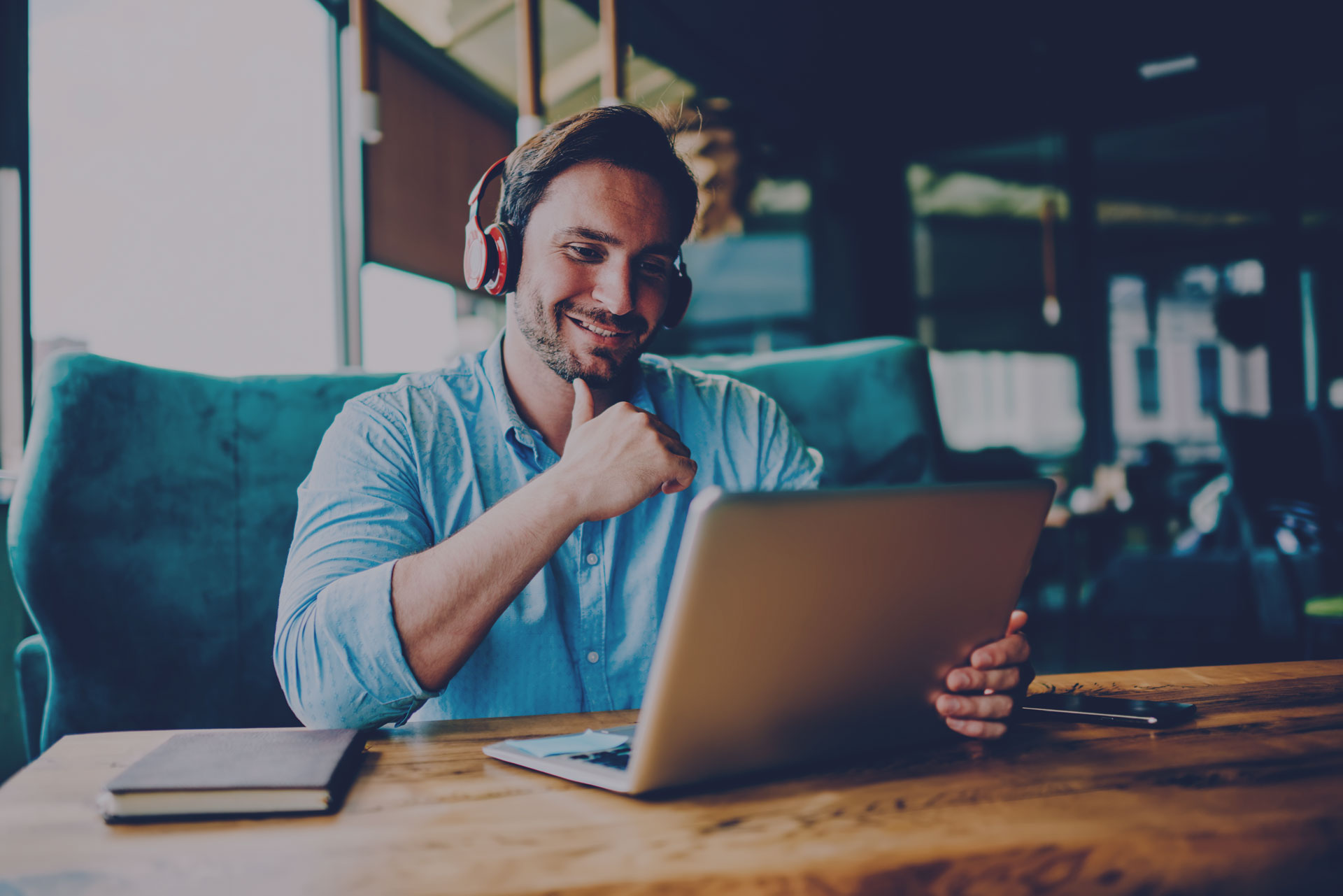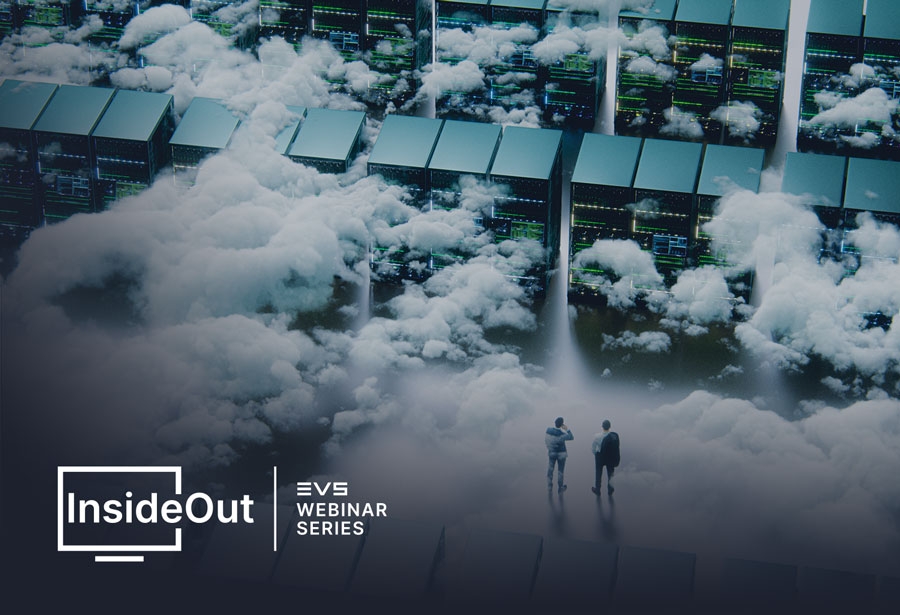 Striking the right balance between on-prem, edge, and cloud 
Bringing together experts from EMG, EVS and Blackbird Video, this webinar explores how businesses are redefining their infrastructure to be a mix of HW and SW and on prem, cloud or on edge deployments. They exchanged their views and discussed the different factors that need to be taken into account when it comes to deciding on the right approach, with a focus on large event productions.
This webinar was broadcasted live on November 10, 2022.
Please click here to access the recording.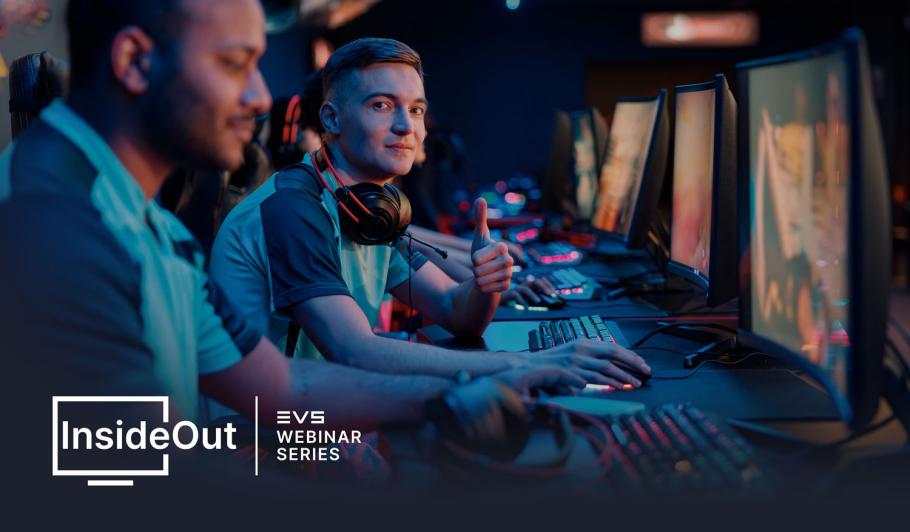 Unlocking the full potential of esports: in conversation with ESL, FACEIT and EVS
Join Simon Eicher (ESL), Andrew Lane (FACEIT) and Guillaume Neveux (EVS) for insights into the latest esports trends and opportunities! Moderated by Fergal Ringrose, this webinar will provide expert opinion on how to keep players and fans engaged and will explore different ways to help unlock the full potential of competitive gaming.
The webinar was broadcast live on June 9, 2022.
Please click here to access the recording.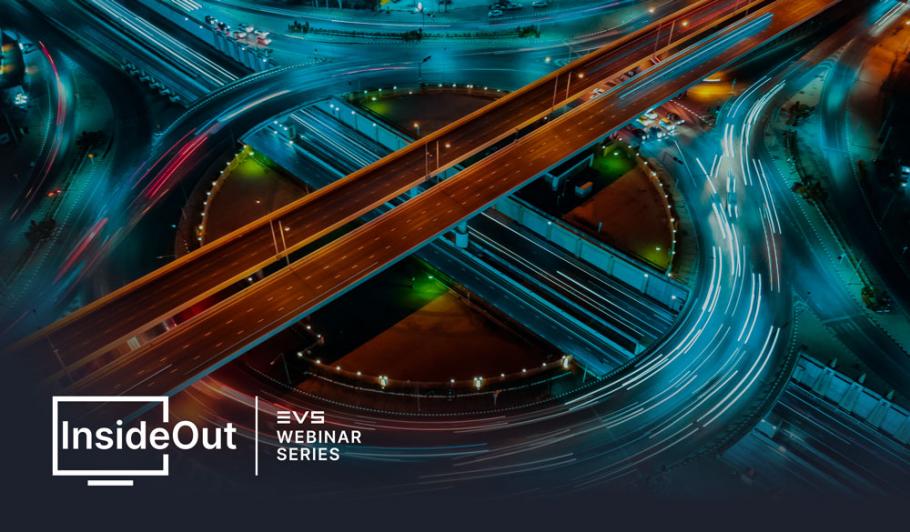 Changing the drive mode while the car is cruising: a progressive approach to IP routing 
With growing demands for content and changing viewer habits, the shift to IP is inevitable. As a broadcaster, the promise of more flexible, scalable and agile workflows is enticing. However, you want to be able to move your infrastructure to IP networks without disrupting your staff's daily operations. Watch the recording of the webinar to learn more about the benefits of IP routing, how to address the challenges around IP adoption, and to explore the progressive transition strategies that allow hybrid SDI/IP workflows and minimize complexity.
The webinar was broadcast live on December 16, 2021.
Please click here to access the recording.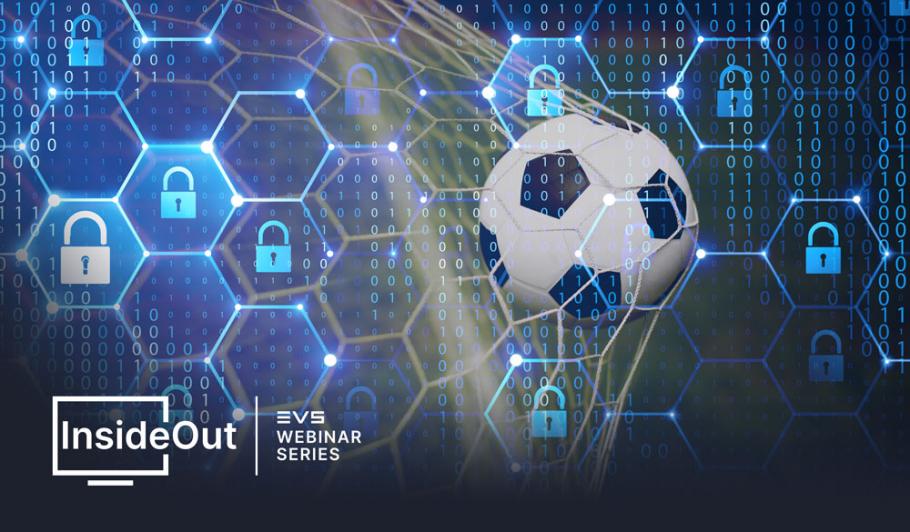 Securing live sports production: cyber-security at the EURO2020
We were pleased to broadcast our very first InsideOut webinar, where cyber-security experts from EVS and UEFA discussed the challenges of securing the live production of the EURO 2020, including the impact of new production workflows on the broadcast network security and an outlook on what's next.
The webinar was broadcast live on November 4, 2021.
Please click here to access the recording.
More webinars coming soon!
If you wish to receive notifications for future webinars, click on the 'Sign up' button below.