Stadium and in-venue production - IBC presentation
Win the fan engagement game
Advances in technology and a shift in media consumption are empowering fans and raising their expectations.  As a result, sports and entertainment venues are constantly challenged to find new ways to create immersive viewing experiences that keep attendees hanging on the edge of their seats, while also live-streaming memorable gameday action to fans outside the venue. Besides driving higher attendance at live events and reaching out to new audiences, venues should also look to maximize the performance of their production infrastructure, by using flexible resources that fit diverse budget requirements and can be deployed only when needed. 
Creating immersive fan experiences in stadiums and venues worldwide, EVS can help you:
Create high-quality coverage with new video standards such as UHD and HDR

Reach more audiences by delivering content through OTT and digital channels

Optimize your productions with simplified and collaborative toolsets

Work with flexible and dynamic resources to match your production requirements
Our solutions at a glance
We offer premium broadcast toolsets to engage your fans, create new content, and expand your audiences.
Content management for live productions
Fast-paced production platform with workflow interfaces meant to execute at the speed of your sport.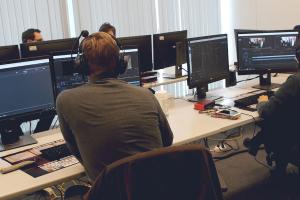 Replays & highlights
Pools of servers providing live slow-motion and highlights preparations to create stories that engage your fans.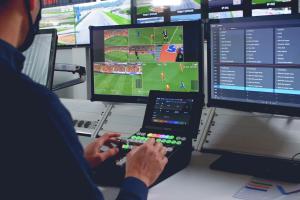 Infrastructure management & processing
A smart infrastructure that can be operated without any significant engineering knowledge, but gives you the ability to scale to new standards, and facilitates future growth.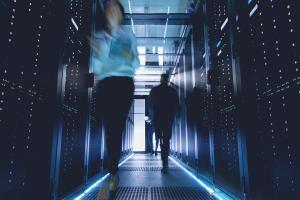 Live venue switching
Flexible and software-defined switching operations for an enhanced in-venue experience.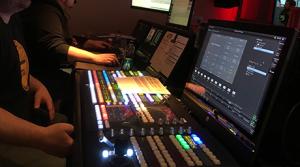 "Because EVS equipment integrates so easily with other systems, we can customize our programming however we want. This allows us, as the New Jersey Devils, to continue improving the product we create, engaging with fans, year after year."
Solution partners
We develop and support certified partner integrations with EVS solutions for seamless customer experiences.
Cameras: Panasonic | Data feeds: Stats Perform | Editing:Adobe | Graphics: ChyronHego; Flowics; Vizrt | Network: Arista | Processing: Dell EMC | Remote & Cloud: Teradici | Screens & projectors: Barco | Storage: Ardis Technologies; OpenDrives.