When Giacomo saw an OB van for the first time during the Palio horse race in Siena, Italy,  there was no doubt in his mind that he would pursue a career in broadcasting. Driven by his passion and enthusiasm, Giacomo diligently worked his way through the ranks, becoming a successful EVS operator working on many high-profile international sports championships. In the Summer of 2021, Giacomo was among the first EVS operators to try the new LSM-VIA replay and highlights system, which was deployed for the first time on the production of the UEFA EURO 2020 championship. Watch our Q&A to learn more about Giacomo, his career path, his experience working on the EURO 2020, the atmosphere in the TV compound as well as his views on the LSM-VIA replay system.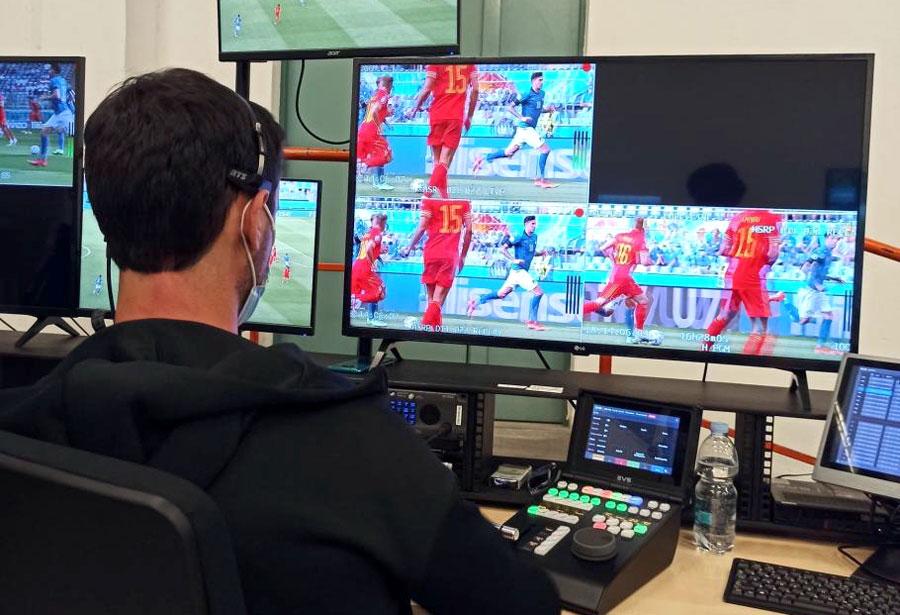 Delivering replays with LSM-VIA at the EURO 2020
"Working on the new LSM-VIA was an extraordinary experience, the precision of the commands and the response of the server are truly unique and help deliver ultra-smooth operations. I was particularly impressed with the customizable control panel that allows you to quickly adapt to any situation, as well as the new touchscreen providing faster and easier access to all network resources."
s