Corporate contacts
Veerle DE WIT
Chief Financial Officer
Rue Bois Saint-Jean, 13
B-4102 Seraing Belgium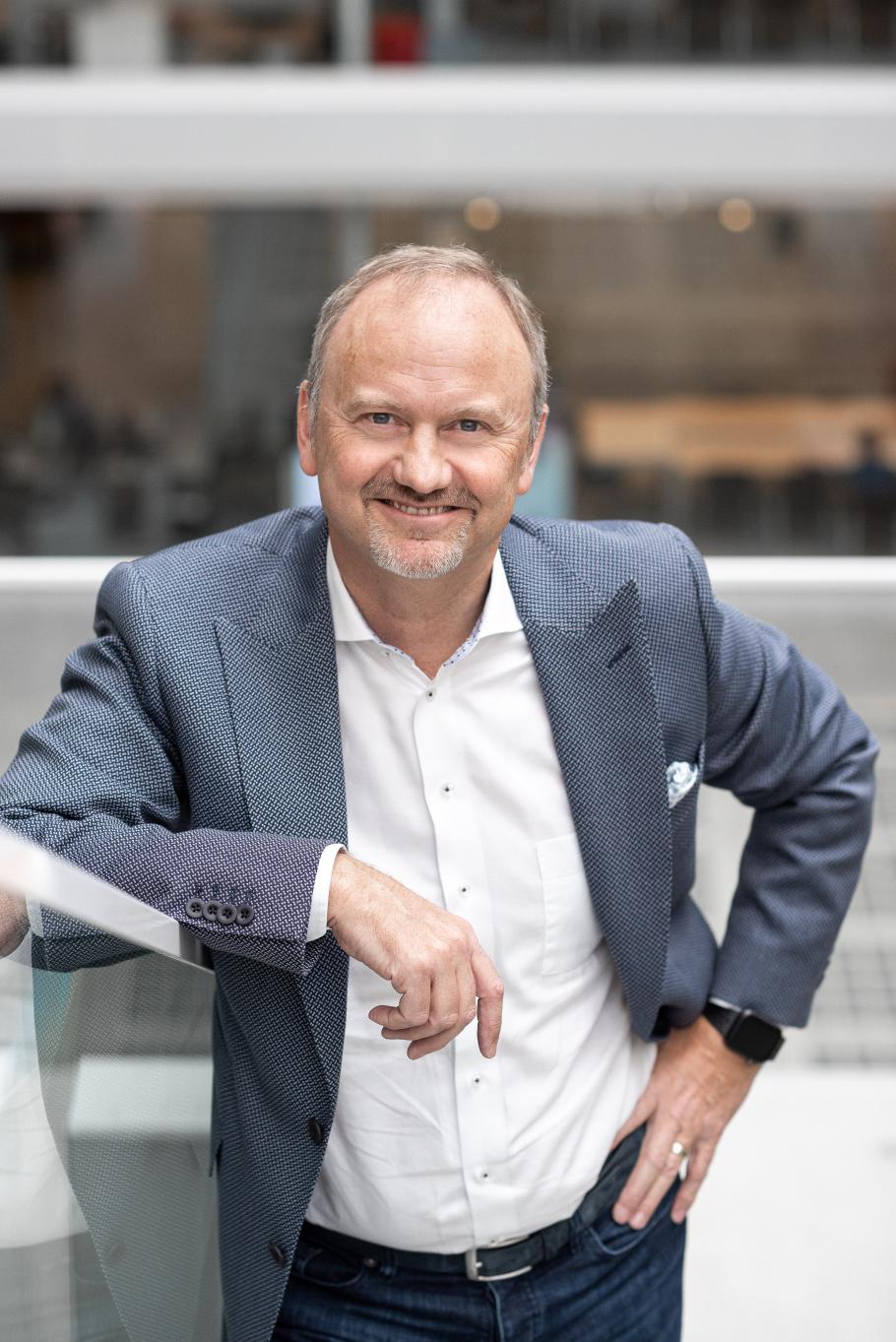 Serge Van Herck
Chief Executive Officer
Serge Van Herck (representing a BV) joined EVS in September 2019. Serge holds an electrical engineering degree from the University of Ghent and an MBA degree from the Vlerick Leuven Gent Management School in Belgium. Serge has more than 30 years of experience in the broadcast and satellite industry and over 15 years of experience as CEO, having worked for various market leading companies such as Newtec, Accenture and Belgacom (now Proximus). Before joining Newtec in 2003 he served for two years as Senior Manager in the Communications and High Tech practice of Accenture in Brussels. In 2003, he became Newtec's Director Business Development for Asia and General Manager of Skyware, a former subsidiary of Newtec in Germany. He was appointed CEO and Chairman of the Board of Newtec on March 1st 2006 and left the company in 2017. He transformed and successfully grew the company from a regional niche player selling broadcast modulators to a widely recognized industry leader setting standards and selling complex satellite network solutions across the globe. In 2008, he joined the WTA (World Teleport Association) and ESOA (European Satellite Operator Association) as a board member. He also served as a board member at VOKA (Flanders' Chamber of Commerce and Industry). He currently is serving as board member at Agoria (Belgium's largest employers' organization and trade association).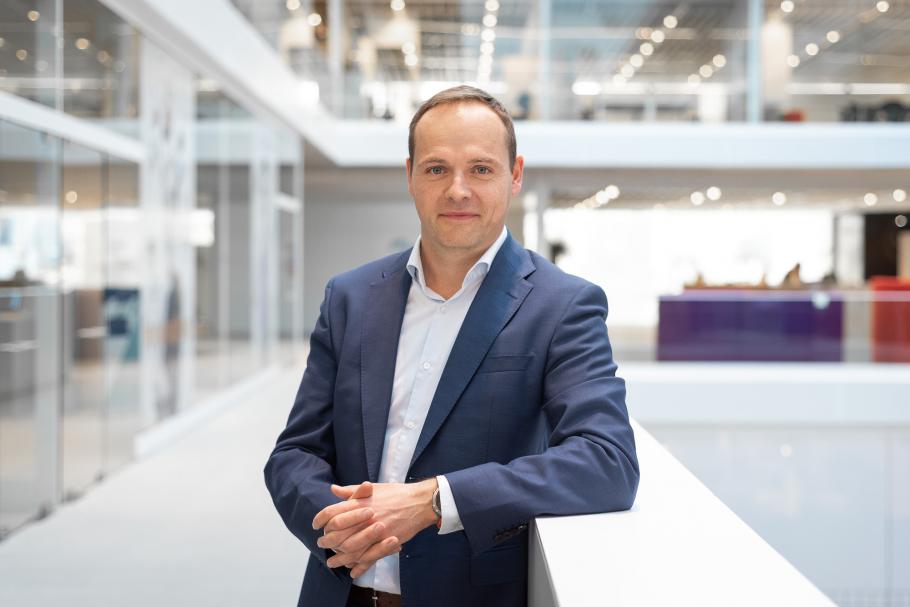 Quentin Grutman
Chief Customer Officer
Quentin Grutman (representing a srl), holds a degree in General and International Management from HEC-ULg in Liège and a Masters degree in General Management (CEPAC) from Solvay Business School in Brussels. Quentin has more than 20 years of international experience in the software and broadcast industry, among which over 10 years of executive management. Prior to joining EVS, Quentin worked for companies such as GE, Oracle and Heartbeat, in which he held various operations, sales and management positions in the UK, Ireland and Belgium. He joined EVS in 2010 to lead the EMEA sales and operations team, before moving to the US in 2015 as SVP for The Americas. During his tenure in 2 out of the 3 EVS commercial regions, Quentin demonstrated he has the right expertise, experience and energy to drive EVS towards its ambitious goals and strengthen relationships with its customers on a global scale, and he was therefore appointed Chief Customer Officer in 2020. In this capacity, he is responsible for global sales, customer acquisition, retention, and profitability. Under his leadership, we find all customer facing teams: Sales, Consultancy, Business Operations, Project Management and Customer Service.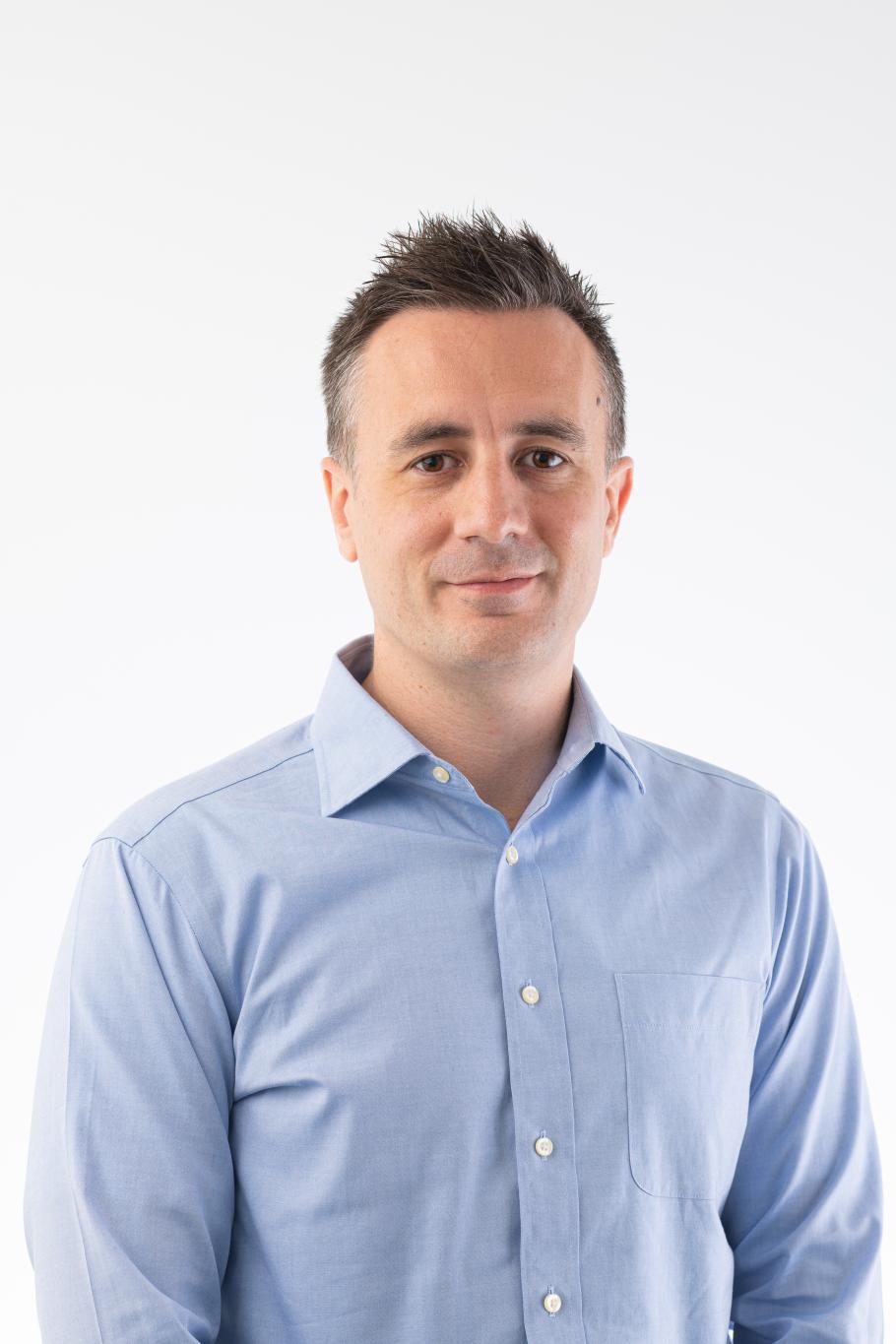 Alex Redfern
Chief Technology Officer
Alex Redfern (representing a Ltd) is CTO of EVS, responsible for the R&D department and overseeing the development and delivery of innovative solutions to customers whilst ensuring technology investments are aligned with the company's business goals. He holds a BSc in Media Technology from Southampton Solent University and brings a wealth of practical experience deploying EVS' products and solutions, as well as designing large-scale EVS systems in live production environments. Alex has worked for EVS for over 15 years having progressed through the Customer Success Team. Before becoming CTO he established and ran the Consultancy Services Team, a global team made up of Solution Architects who delivered creative, workflow-driven solutions. Alex also spent 4 years living in the United States on a mission to establish and build a PreSales team and foster deeper relationships with customers in the NALA region
Nicolas Bourdon
Chief Marketing Officer
Nicolas Bourdon (representing a srl) is Chief Marketing Officer at EVS. After earning a Business Sciences degree from HEC Liege, Belgium, Nicolas spent six years as the Communications and Marketing Manager for the aviation company Sabena Technics in Brussels. He then joined EVS as Director of Marketing and Communications in 2005. Over the past 15 years, Nicolas has directly contributed to today's positioning of EVS as a worldwide leader in the industry. As EVS' new CMO, Nicolas manages the global market solutions activities from ideation to market delivery. He is also responsible for overseeing the company's global marketing, learning and community management activities. Nicolas is also Board member of IABM (the association of the Broadcast & Media technology manufacturers) and was appointed President of Belgian Sports & Entertainment Technology Club of Agoria in early 2020.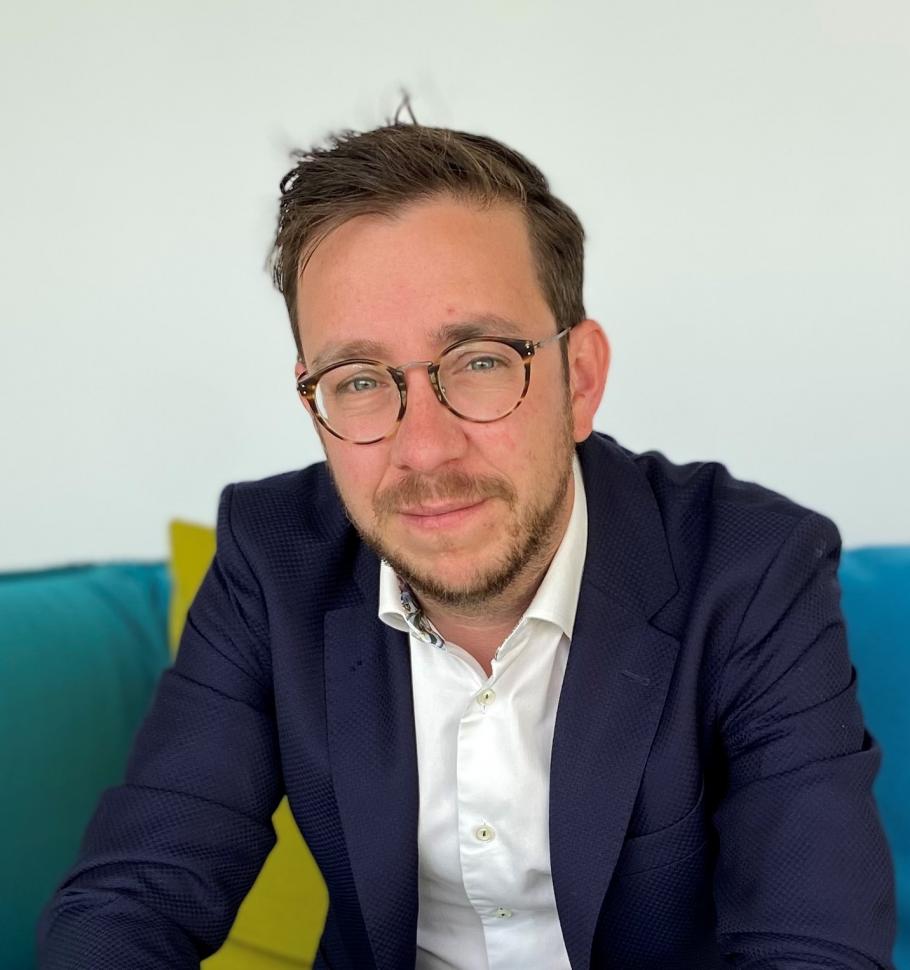 Pierre Matelart
Chief People Officer
Pierre Matelart is Chief People Officer (CPO) at EVS. He holds a postgraduate Business Management and Entrepreneurship degree from the University of Liège in addition to an Electrical Engineering Degree. Pierre started his career at Xerox in Zaventem where he served as Level 3 Support Engineer for three years, before joining EVS in the same role in 2008. He was then appointed VP Quality Assurance, contributing to the Agile transformation of EVS and demonstrating strong management skills. This was a turning point for EVS, but also for Pierre's career. Following several extensions of an ad interim assignment as Head of Human Resources, Pierre was appointed CPO in 2021. He currently leads a team of twelve team members in EVS' Human Resources department, with the goal of keeping the human element at the center of EVS' development and transformation.
Veerle De Wit
Chief Financial Officer
Mrs. Veerle De Wit (representing a srl) is the CFO of EVS since 2021. She previously served as CFO for the technology services company NTT Belgium (€320 million revenue business) and has held various finance and management positions at IBM where she started her career in 1998 and served as CFO from 2012 to 2016. She holds a Master's degree in Finance from Lessius Hogeschool Antwerpen.
Xavier Orri
Chief Experience Officer
Xavier Orri (representing a srl) is Chief Experience Officer, responsible for the Customer Experience Team overseeing the implementation and deployment of EVS' solutions worldwide, also driving customer satisfaction through the development of support and professional services. He holds a computer engineering degree (civil engineer) from UPC-UCL universities and 22 years' experience in developing and deploying end-to-end large-scale solutions. Prior to joining EVS, Xavier founded a startup from the UCL (Octalis) to commercialize the UCL research on the broadcast and security domains. He worked during 14 years in broadcast related technology companies including satellite communications company ST Engineering iDirect (previously Newtec) where he held positions of increasing responsibility in R&D software development, project management and customer solutions development. Xavier enjoyed designing and deploying broadcast systems for organizations like EBU (European Broadcast Union) or ASBU (Arab States Broadcasting Union). He joined EVS in 2020 to lead the Project, Support and Custom development units in the Customer Success Team. Xavier has contributed on the professionalization of EVS implementation and support services. His strong technical background and customer intimacy mindset has allowed him to approach many complex projects around the world with confidence throughout his career.