MediaHub
SaaS content exchange platform
SaaS content exchange platform supporting distributed production workflows in the cloud 
Produce, manage and distribute your content
EVS Mediahub is a cloud-based platform that maximizes the reach of live events by publishing and distributing non-linear, live and near-live content with rights holders online. In addition, it offers a suite of media functions to meet the production requirements of digital and broadcast rights holders worldwide. 
With this solution EVS supports content owners in virtualizing the physical infrastructure of an IBC and monetizing their content, while preserving the quality, reliability, and usability of onsite deployments. At the same time, MediaHub ensures that content takers and rights holders become more effective and efficient in their remote production workflows.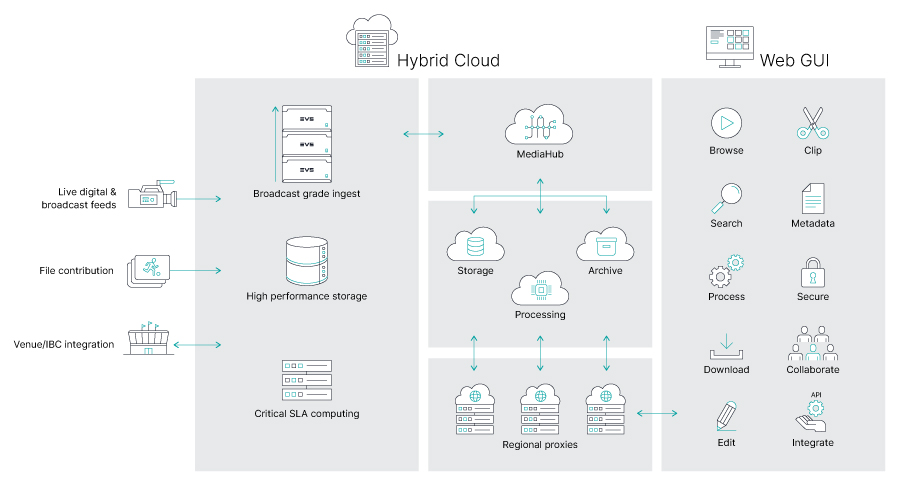 Secure cloud-based architecture

The platform is set up by EVS in our Hybrid Cloud , accessible through the internet and self-operated by either the customer or service providers.

Full control over your content

Content owners can configure their own content access restrictions to all their assets. 

Find content quickly

Mediahub allows a seamless integration of multiple sources based on AI tagging and metadata generation.

Intuitive and stress-free operation

The customizable web GUI has been specially designed to ease fast content access for editorial and creative teams.

Expanded Service Catalogue for Service Providers

Service Providers can benefit from operating a Mediahub platform on their premises, embedded in their network, or hosted on a private data center, by combining existing EVS resources with the Mediahub SaaS ecosystem.

Connect your sports production with right holders worldwide

Content owners can offer additional sports content at a lower cost by seamlessly connecting their local EVS setup to Mediahub in the Cloud. The IBC becomes virtual and can serve right holders remotely.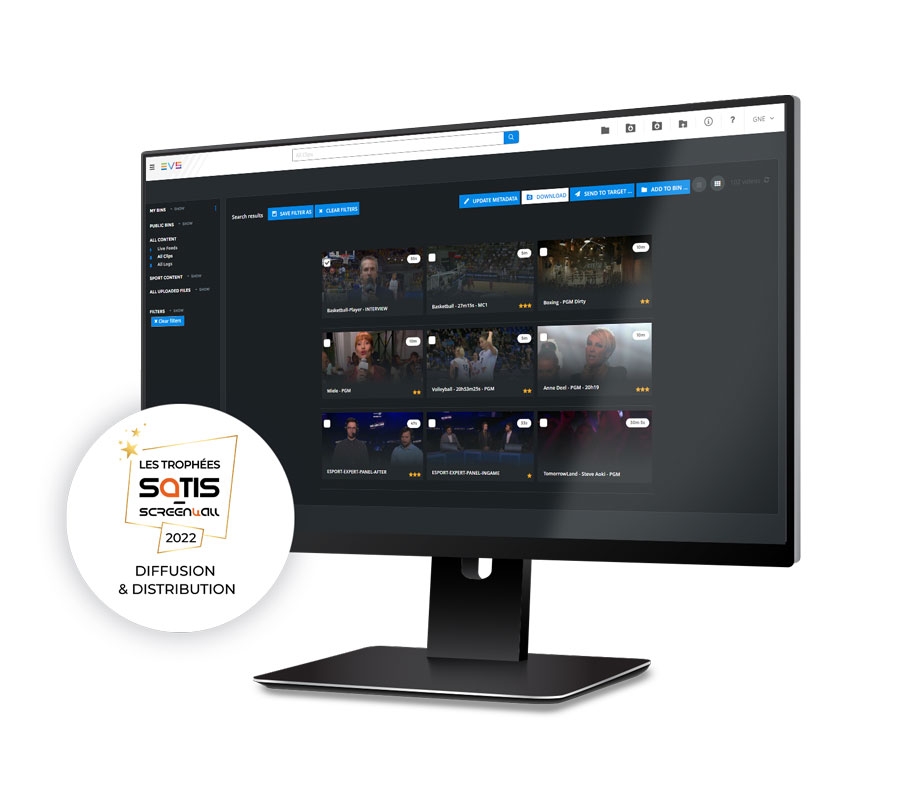 Other key features 
Play, browse and trim content from anywhere, with the possibility to publish directly on social media
Find clips easily by using search filters, and related content recommendations in a YouTube-like interface
Automatic notification system when new clips become available that conform your search filter
Subtitles and AI enabled speech transcription and translation
Download a single clip, or a bin with multiple clips, directly or after transcoding
Professional video web edit tool integration
Upload additional content from a laptop or mobile device
System administration (e.g. reverse proxy), monitoring and user profile configuration tools
Google analytics integration with auto report generation in google studio
MediaHub brochure
Click below to download our MediaHub brochure containing more detailed information about the solution
Get in touch!
Contact us to discuss your content sharing and monetization needs or to book a live demo.