Xeebra
Multi-camera review system
Select and review every angle of an action in detail - quickly, efficiently and in complete synchronization
No gray decisions
With Xeebra®, officials or video operators can easily review a given action and select the most relevant angles on the system's intuitive touchscreen or with a dedicated controller. They can zoom in with a simple touch-and-pinch gesture to review every angle in detail - quickly, efficiently and in complete synchronization. The highly flexible system is designed to be used across multiple sports and deployed wherever it needs to be, whether on the sidelines, in a venue production control room or a remote officiating facility.
A lighter version of the system - Xeebra® Essential - has recently been made available for productions using 8 camera inputs or less, allowing our industry-leading video assistant technology to be widely accessible across all sports disciplines and levels.
Both versions of the Xeebra® system can support Super Slow Motion ingest and browsing, as well as integrate the FIFA-certified AI-driven offside line technology as an option, to provide referees with everything they need to make the right call.
Review in perfect synchronization

Xeebra®'s flexible client interface allows you to view multiple camera angles, with synchronized, browsing of content from up to 16 HD cameras. You can narrow your view from all 16 to four, two or full-screen views through simple touches.

See inside the action

Xeebra® supports the ingest and browsing of high frame rate (SuperMotion) cameras, just like professional EVS broadcast servers. This ensures that officials not only see the key action but also view and analyze angles with greater clarity and detail than possible with the naked eye.

Save time with FIFA certified virtual offside line

No more need for time- consuming pre-game setups. Xeebra® integrates machine learning technology to automatically calibrate the field of play and produce a virtual offside line in real-time. Having successfully completed FIFA's Quality Programme for Virtual Offside Lines (VOL), this innovative technology highlights the accuracy and consistency of the EVS solution.

Zoom in for a better look

Xeebra®'s easy pinch and zoom capabilities allow users to get a closer view of the captured action. Zoom in on a single-view image or select side-by-side views for close-up comparison of different angles for particularly tricky decisions.

Place the system where you want

Do your video referees prefer to be seated alongside the field rather than in a technical truck? Through Xeebra®'s flexible server/client architecture, referees can sit wherever they want within the stadium while the server equipment stays tucked out of sight.

Make the most of your analysis

Reviewed plays are valuable for post-game analysis. You can define the content you want to take away from match situations. The ability to export a Situation Report with metadata and audio, in a convenient and consumable format, is invaluable.
PMX processing module
Software-defined processing module
2RU chassis
Onboard storage for up to 8x 600GB disks or 8x 1.2TB (option)
LINUX based OS hosting EVS containerized product solutions (built from VIA modules)
Onboard SDI I/O card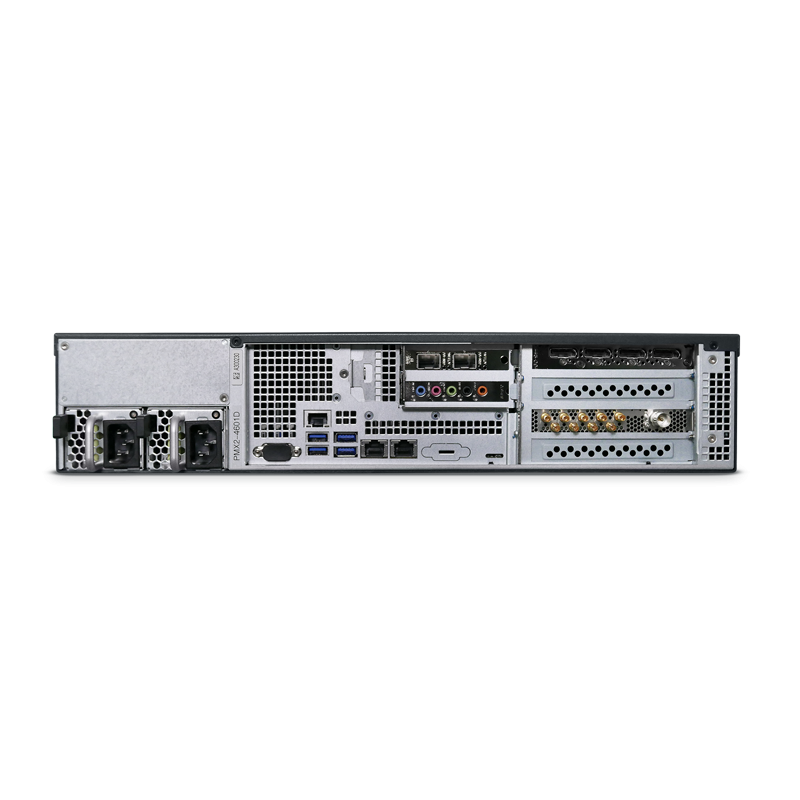 Dual touchscreen
10 touch points
Adjustable stand
Choice of 24'' or 27'' / 610 or 686 mm
Small-form factor client (1.4" x 7.1" x 7.2" / 35 x 179 x 183 mm)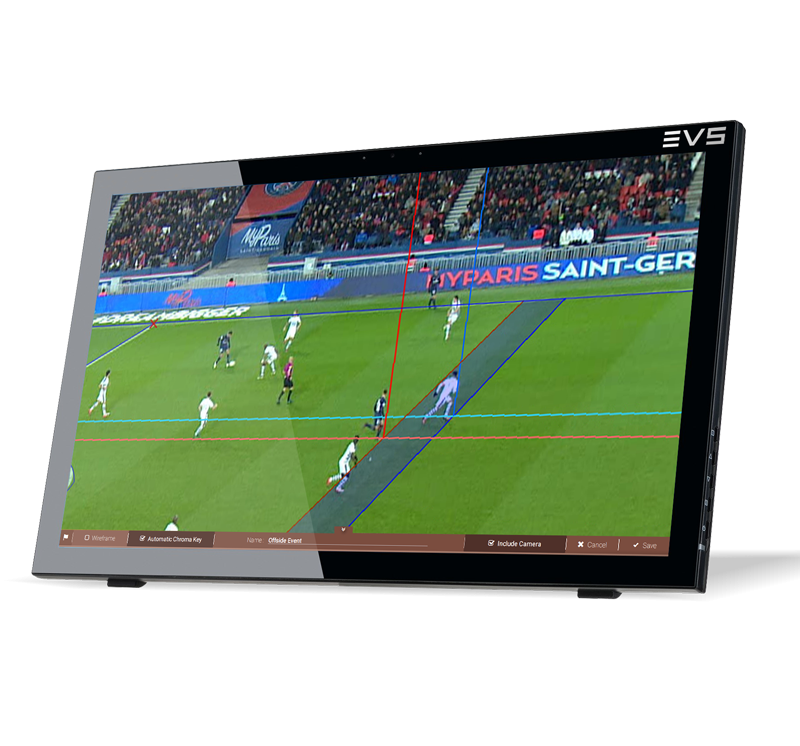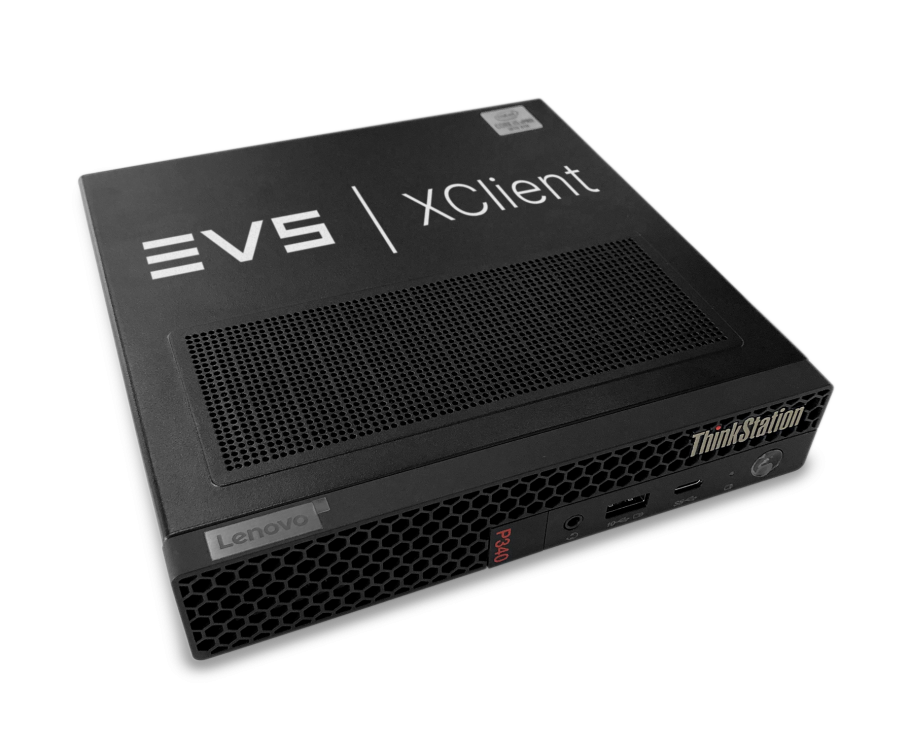 Remote controller
EVS-built controller
Connected by USB to XClient or PMX
Dimensions: 3.5" x 7.3" x 9.9" / 88.42 x 183.6 x 252 (mm)
Configurable buttons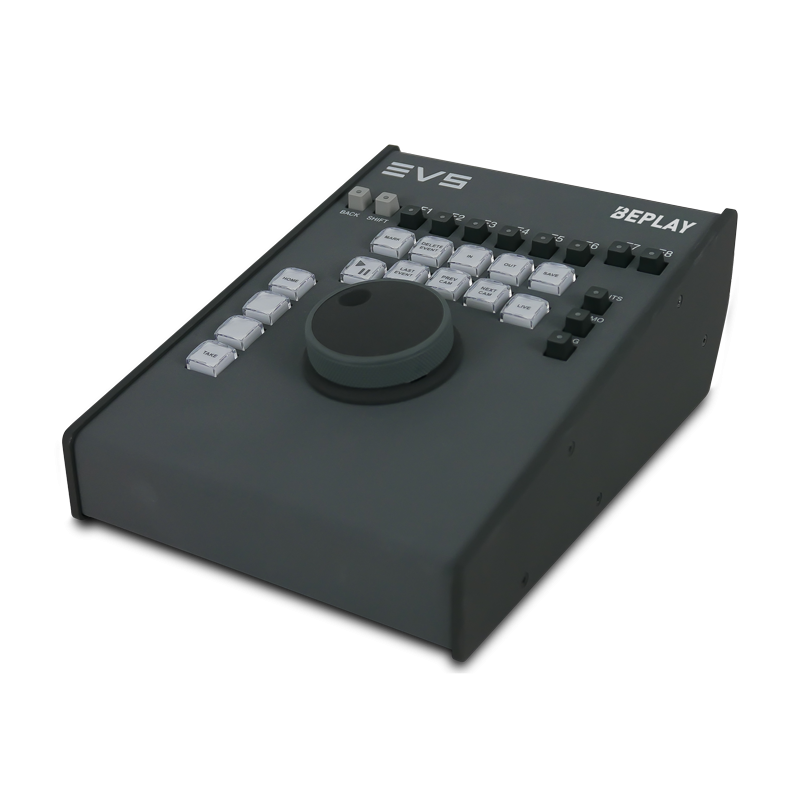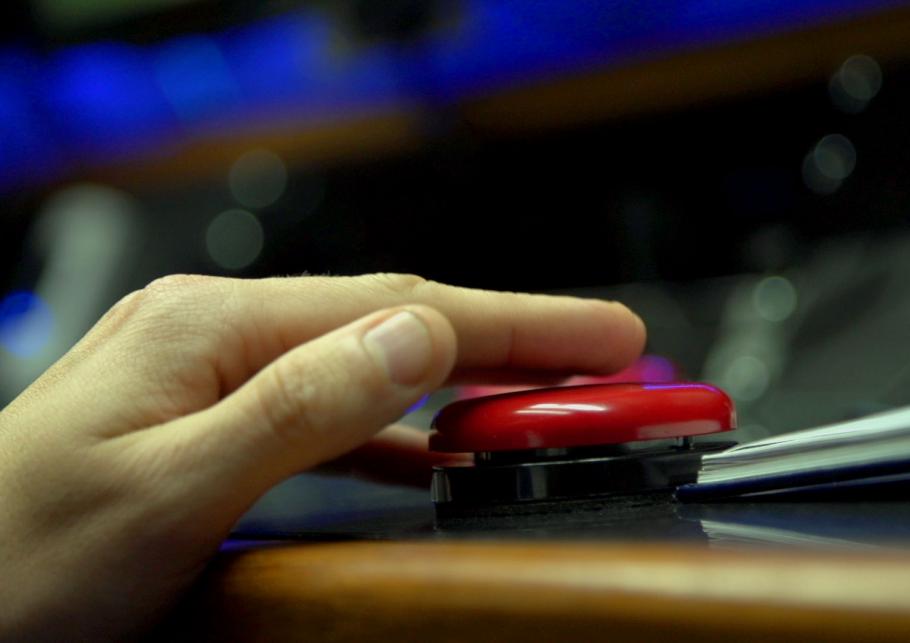 Key features
Reactive and simple UI with touch control
Full scalability from 1 to an infinite number of camera angles
Multi-angle and dynamic layout browsing
Viewing of up to 16 camera angles at once
Support of Super Motion camera viewing
EVS controller for accurate browsing control (frame by frame)
Flexible design that can adapt to any sport
Quick and easy to deploy system
AI-driven calibration of the soccer field
Up to 3 clients per server system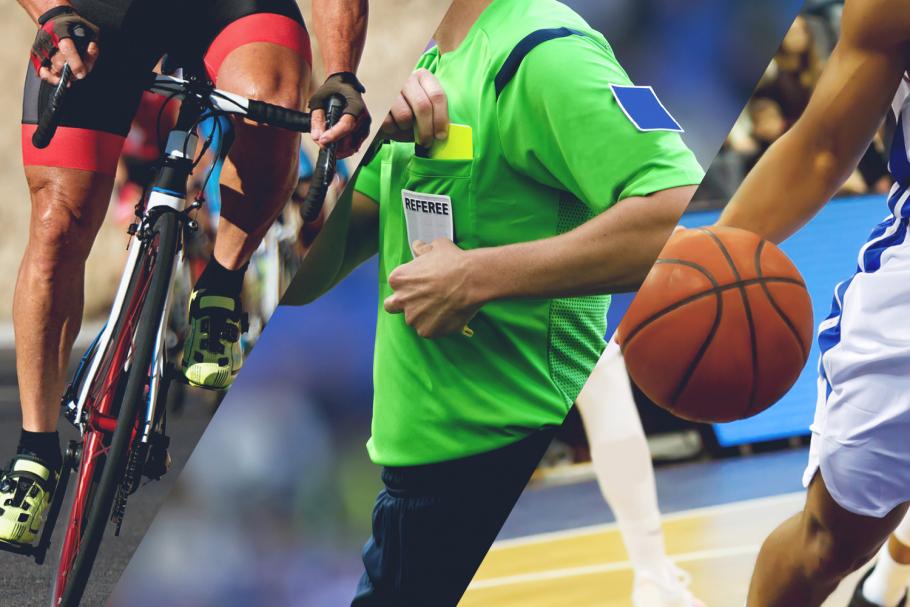 Xeebra® Essential
Get the best of Xeebra® at a lower price
Xeebra® Essential combines the essential industry-leading features of EVS' video assistant referee (VAR) technology into a lighter package made accessible for sporting events using up to 8 camera inputs and with limited budgets.
Get the most out of your EVS equipment
At EVS, we understand how important it is for our customers to gain an edge in the live production environment.  That's why we're empowering operators and technical engineers to become advanced users of our technology – leading to better production values, streamlined workflows and better ROI from your EVS investment.
Ask for a personalized demo targeted to your industry and needs