Neuron
Network Attached Processor
The "modular glue" for IP infrastructures, capable of doing all audio and video processing still required in the IP world
Ultimate IP processing power
Built to fit in any existing and future IP broadcast infrastructure, the Neuron platform offers the most powerful processing capabilities in the industry. Neuron can accommodate a wide range of audio & video processing needs in IP environments, and bridges the gap between SDI and any type of IP media streams, protecting your investments today for future demands.
Unparalleled density

Because the processing boards are entirely based on a 100Gb/s architecture, and because we are using the biggest and most powerful FPGAs in the world, one board can process up to 32 HD channels or 8 UHD channels.  Two boards will fit in a 1 RU frame.

Huge set of functions

Bridging, Embedding, De-embedding, Synchronization, HDR<>SDR, Shuffling, Back-up switching, Isolation (firewall), up/down/cross conversion and more video and audio processing is possible.

Designed for IP and hybrid environments

Neuron is entirely based on IP technology and has SDI connectivity as option. This ensures a feature set which includes all IP-specific functions without having to use additional modules. 

Designed for optimized TCO

Support of high bandwidth QSFP+ modules to decrease connectivity costs. Using the same hardware for all processing variations ensuring the highest flexibility on the market. On average 60% less power consumption.

Easy to use and intuitive interface

Neuron can be configured and controlled using a very intuitive graphical user interface in Cerebrum, EVS' control and monitoring system. This GUI gives a graphical representation of the internal processing rather than just a list of parameters. 

Future ready

As the Broadcast Market is changing rapidly, Neuron is able to adapt to any environment, whether you are in a broadcast facility or in a datacenter. 
Components and Products
Neuron products can be re-deployed in a variety of applications, all based on a single hardware platform.
View all services
Neuron Products
Neuron products can be (re-)deployed with various sets of functions for specific applications. All these product variations are based on the same hardware platform.
BRIDGE
This is a multi-channel A/V-over-IP transceiver developed for use within low-latency and high-bandwidth IP networks. In combination with the SDI expansion module, the BRIDGE can process up to 32 video signals and multiple channels of audio, acting as a gateway in hybrid applications. Each of the 32 processing paths is capable of frame synchronizing, proc amp and audio (de-)embedding.The BRIDGE also performs well in IP to IP setups, being the link between ST2022-6 and ST2110.
CONVERT
CONVERT combines advanced processing capabilities with a wide variety of I/O standards. This can be anything from ST2110, ST2022-6 and any SDI standard. Incorporating massive processing power like frame synchronization, up/down/cross conversion, UHD remapping, color correction, audio (de-)embedding, audio shuffling, audio gain/phase adjustments and HDR conversion. Adding the optional SDI expansion module, will enable you to convert to and from SDI, regardless of the format.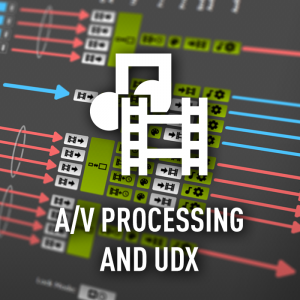 SHUFFLE
With new IP-based audio formats, like ST2110-30 and ST2110-31, the amount of audio channels within a broadcast facility can easily grow into the thousands. Managing which channels belong in which audio streams and shuffling the various channels from one stream to the other is becoming quite a challenge. With the Neuron Audio Matrix option, you can shuffle, mix and delay thousands of individual audio channels in a 8192x8192 audio matrix.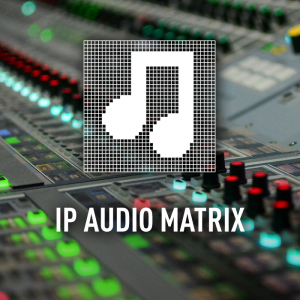 PROTECT
PROTECT will guarantee and safeguard signals, anything from ST2110, ST2022-6 and any SDI standard, within facilities or interconnections between venues. This product can be used as a multi-channel live IP media probing failover switch, ideally suited for handover/playout center applications. It can also be deployed as a simple isolating firewall. Addition video and audio processing is part of the Neuron package and can optionally be enabled.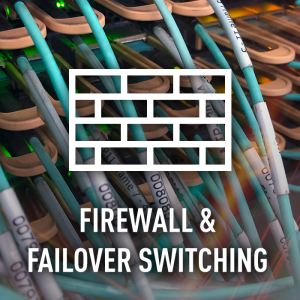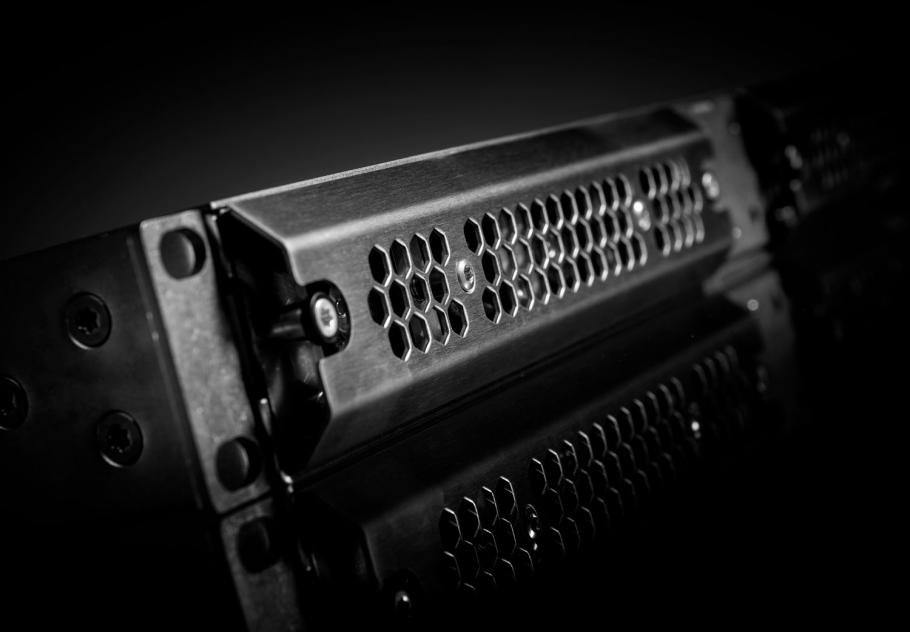 Key Features
A/V processing capabilities: frame synchronization, up/down/cross conversion, color correction, HDR conversion, audio (de-)embedding and shuffling, audio gain/phase, JPEG-XS compression and UHD remapping.
All A/V processing applications run on the same hardware, providing a safe investment as the hardware can be repurposed when requirements change or when a dynamic use of resources is needed
Completely flexible I/O configuration
2 processing boards per 1RU frame
Unparalleled density (up to 32 HD channels or 8 UHD channels per board)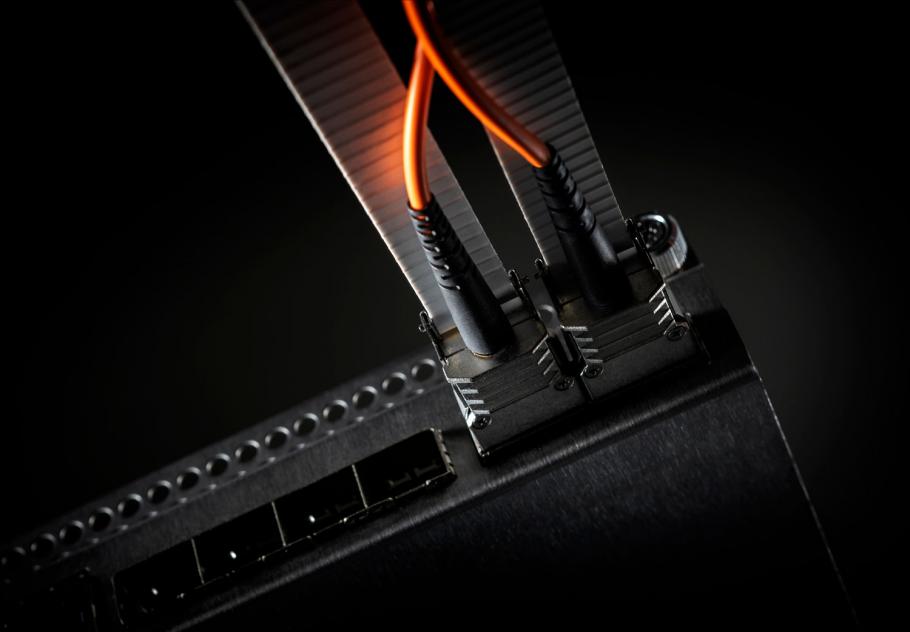 Dual true 100Gb/s (single MAC) Ethernet QSFP28 connections per board
Quad 25Gb/s Ethernet SFP28 connections per board
ST2022-6, ST2110-10/20/30/31 and AES67 compliant
NMOS IS-04, IS-05 and SDP compliant
Hot swappable redundant power supplies
Optional SDI connectivity (8x 12G in, 8x 12G out, 24x bidirectional 3G SDI  on HD-BNC)
Up to 60% less power usage and 6x higher density than comparable modular systems
Designed around IP technology, Neuron sets new benchmarks in performance and flexibility