Neuron
Network Attached Processor
The "modular glue" for all audio and video processing requirements in IP infrastructures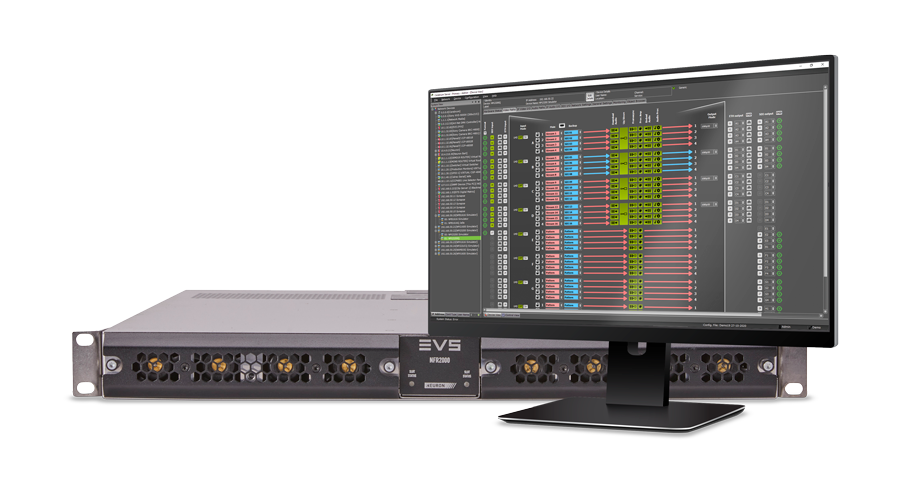 Ultimate IP processing power
Built to fit in any existing and future IP broadcast infrastructure, Neuron offers the most powerful audio and video processing capabilities in the industry and can be used to bridge the gap between SDI and any type of IP media streams, protecting your investments today for future demands.
Unparalleled density

Entirely based on a 100Gb/s architecture, and using one of the most powerful FPGAs in the world, each Neuron board can process up to 32 HD channels or eight UHD channels. Consequently, two boards will fit in a 1 RU frame.

A wide range of functions

Neuron is  highly versatile, providing bridging, embedding, de-embedding, synchronization, HDR<>SDR, shuffling, back-up switching, isolation (firewall), up/down/cross conversion, multiviewing and more.

Designed for IP and hybrid environments

While it is entirely based on IP technology, Neuron also offers SDI connectivity as an option. This ensures a feature set which includes all IP-specific functions without having to use additional modules. 

Total cost of ownership

Neuron supports high bandwidth QSFP+ modules to decrease connectivity costs. And the fact that Neuron runs on the same hardware for all processing functions guarantees significant flexibility. Also, on average the processing boards consume 60% less power compared to similar products on the market.

Intuitive interface

Neuron can be configured and controlled using an intuitive graphical user interface in Cerebrum, EVS' control and monitoring system. This GUI gives a graphical representation of the internal processing rather than just a list of parameters. 

Flexible adaptability

Neuron easily adapts to any changing environment, whether you are in a broadcast facility or in a datacenter. All product variations run on the same hardware so you can always reprogram your processing boards at a later stage to change the functionality entirely.
Neuron products
Neuron products can be re-deployed in a variety of applications, all based on a single hardware platform.
View all services
Key features
1RU frame with redundant power supplies with integrated cooling and 2 slots for processing boards
A/V processing capabilities: frame synchronization, up/down/cross conversion, color correction, HDR conversion, audio (de-)embedding and shuffling, audio gain/phase, JPEG-XS compression and UHD remapping
All A/V processing applications run on the same hardware, providing a safe investment as the hardware can be repurposed when requirements change or when a dynamic use of resources is needed
Completely flexible I/O configuration through internal routing
Unparalleled density (up to 32 HD channels or 8 UHD channels per board)
Dual true 100Gb/s (single MAC) Ethernet QSFP28 connections per board
ST2022-6/7, ST2110-10/20/22/30/31/40 and AES67 compliant
NMOS IS-04, IS-05 and SDP compliant
Hot swappable redundant power supplies
Optional SDI connectivity (8x 12G in, 8x 12G out, 24x bidirectional 3G SDI  on HD-BNC)
Up to 60% less power usage and 6x higher density than comparable modular systems
Available as broadcast version (I/O on the back) or as datacenter version (I/O on the front)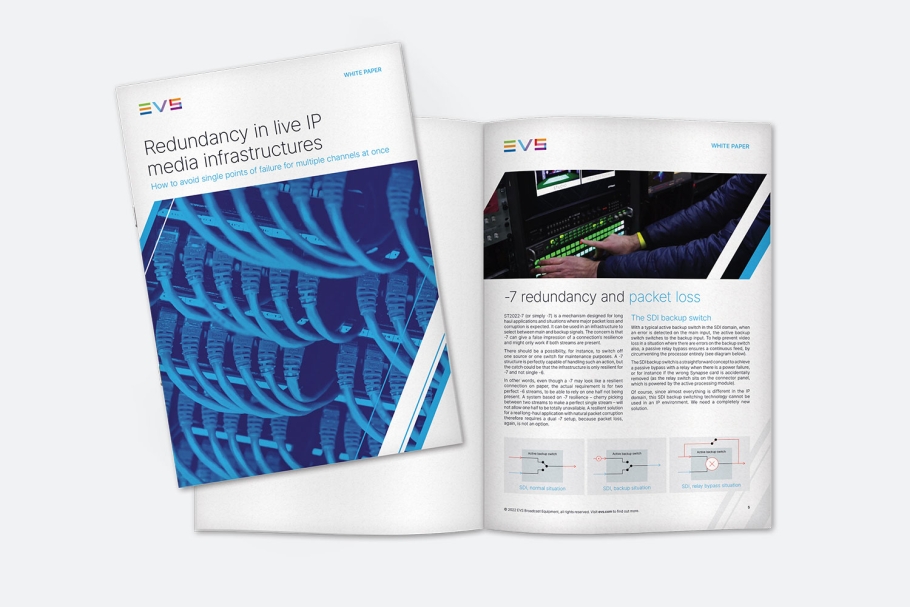 White paper
Redundancy in live IP infrastructures
Neuron Protect received a Best of Show Award at NAB 2022 for introducing a new approach to protecting against single points of failure in IP domains. Read more about this in our latest whitepaper.