Get premium quality content at a compelling entry level price
Go premium at lower cost
XT-GO® allows the renowned reliability and capabilities of EVS servers to be more accessible for smaller productions operating on tighter budgets. It delivers the essential functionalities of a powerful XT live production server including live feed recording, slow and super motion replays, as well as clipping and playlist control. It also offers flexible configurations, integrates all new formats and protocols from HD/ FHD to UHD-4K, SDR to HDR, and SDI to IP, all at an unexpected price.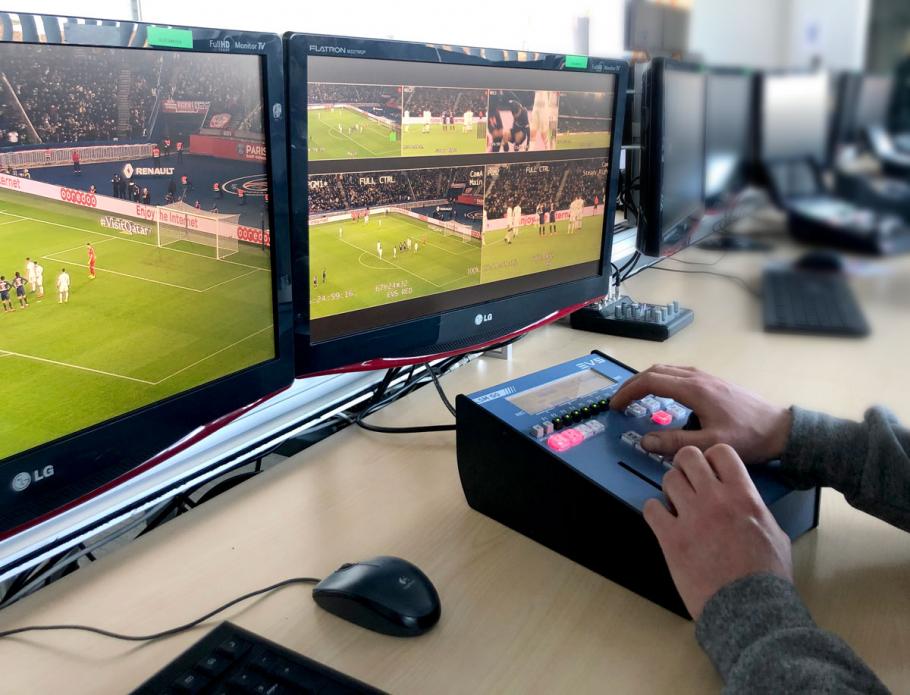 Quality and reliability

Based on EVS hardware, XT-GO® provides a reliable solution with a comprehensive feature set that delivers premium quality content at a compelling entry level price.

Increased production capabilities

With the ability to connect up to two servers together, the XNet-GO media sharing network allows you to record more cameras and share media transparently.

Flexible connectivity

The server brings hybrid SDI/IP connectivity for easy migration to IP workflows and to assure full IP interoperability with other systems thanks to approved SMPTE 2110, PTP and NMOS standards.

Fast and efficient control

The LSM-GO remote offers essential functions for live events and sports replay actions. It is immediately accessible to any LSM operator with no need for extra training. LSM-VIA can also be used, offering LSM-VIA's rich feature set and new workflow possibilities.
8ch FHD and HD (720p, 1080i, 1080p) 
4ch UHD-4K (2160p)
4ch Fill/Key (720p, 1080i, 1080p)
UHD-4K:  XAVC-Intra, DNxHR 
HD/FHD:  XAVC-I, AVC-I, DNxHD or ProRes  
1.5G-SDI, 3G-SDI and 12G-SDI selectable in software settings
10G Ethernet SFP+ 
IP ST2110 (-10, -20, -21, -30, -40) 
NMOS IS-04, IS-05, EMBER+
PTP
128 uncompressed audio tracks
Embedded, AES and MADI support
Internal storage of 11TB
Expandable to 22TB
Recording capacity of up to 140 hours at 100Mbps
Hot swap storage
EVS XNet-GO (3G-SDTI)
Dual 10Gbps media sharing network
Redundant 1Gbps management LAN ports
2 external inputs
4 individual outputs
15 different layouts
Tally support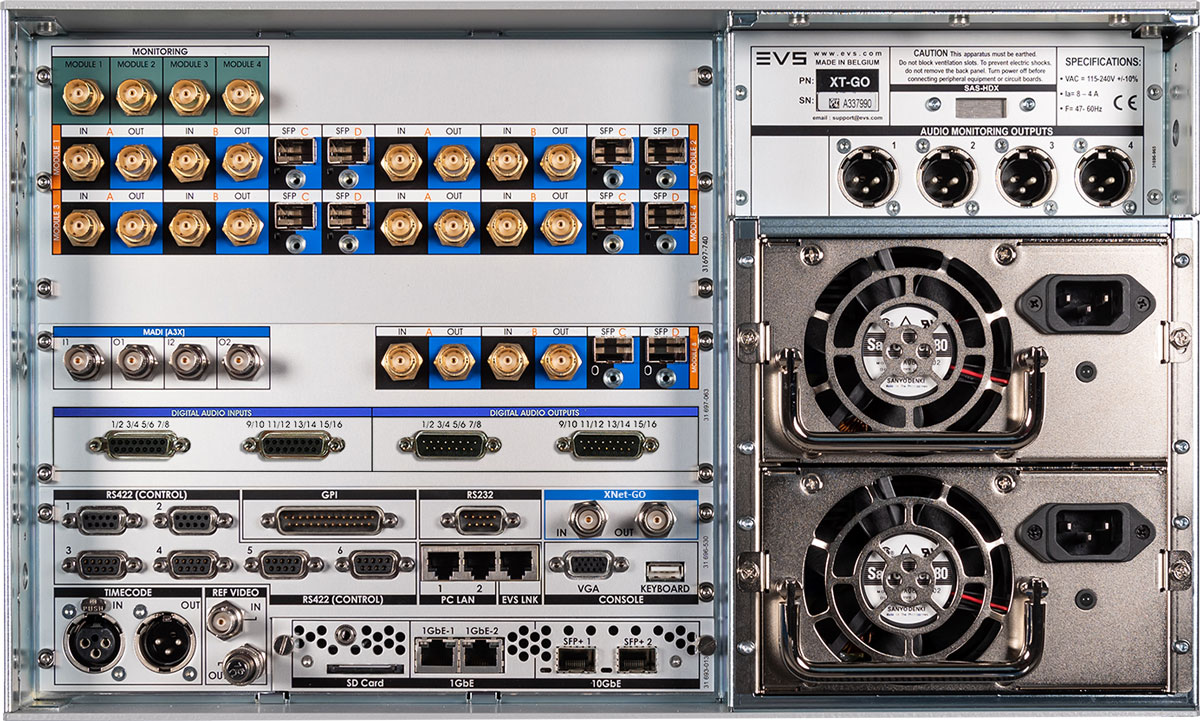 XT-GO® IP back panel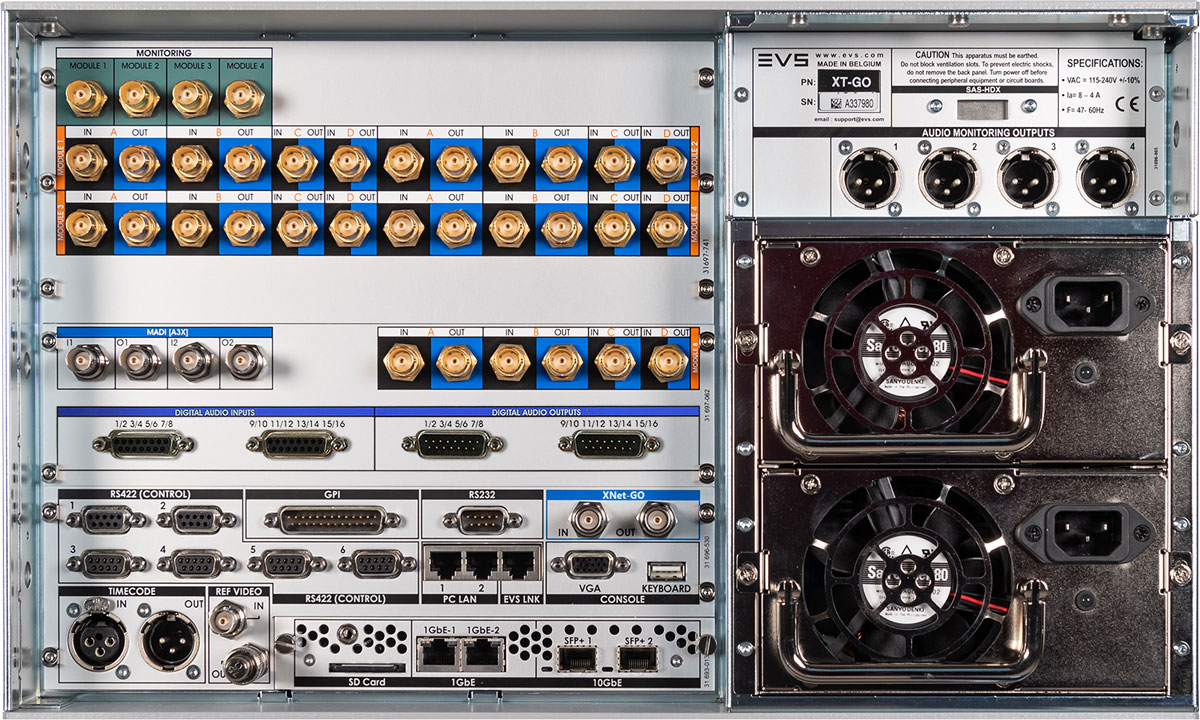 XT-GO® SDI back panel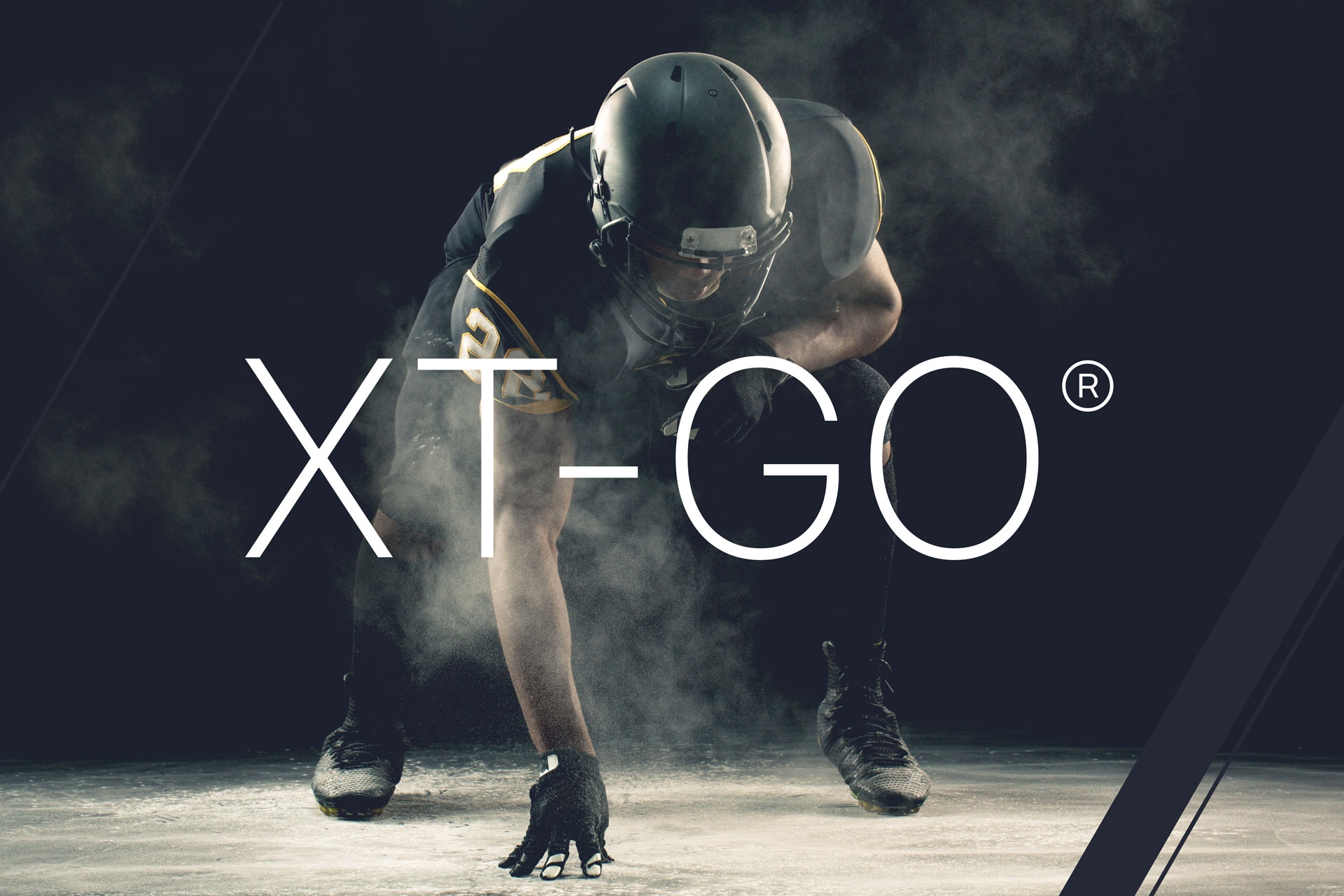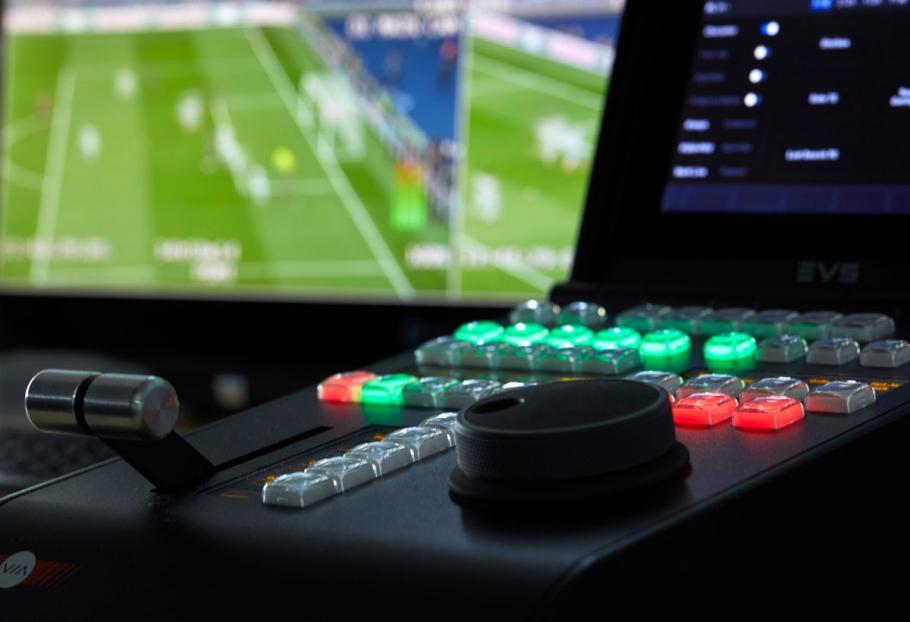 To quickly create replays and highlights during live productions, and now also with advanced audio editing capabilities, XT-GO can be controlled with the LSM-GO remote as well as with LSM-VIA. LSM-GO offers all essential functions for live events and sports replay action. LSM-VIA offers a wider range of features like IP connectivity, VIA XSquare integration and mappable shortcut buttons.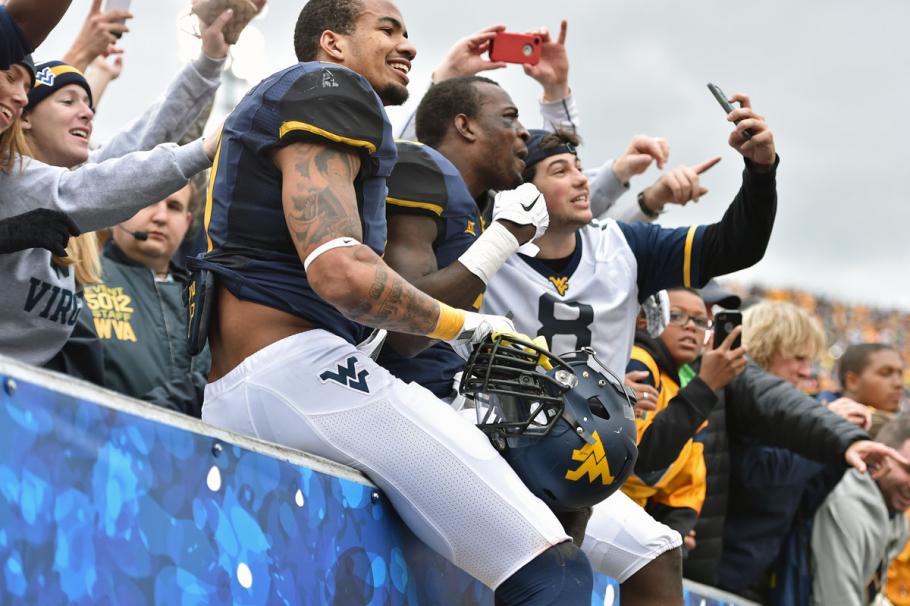 XT-GO® makes EVS' reliable and powerful technology more accessible to sports venues and colleges
Get the most out of your EVS equipment
At EVS, we understand how important it is for our customers to gain an edge in the live production environment.  That's why we're empowering operators and technical engineers to become advanced users of our technology – leading to better production values, streamlined workflows and better ROI from your EVS investment.
Get unbeatable replays at an unexpected price!