XtraMotion
AI-based super slow-motion service
Generate super slow-motion replays from any camera angle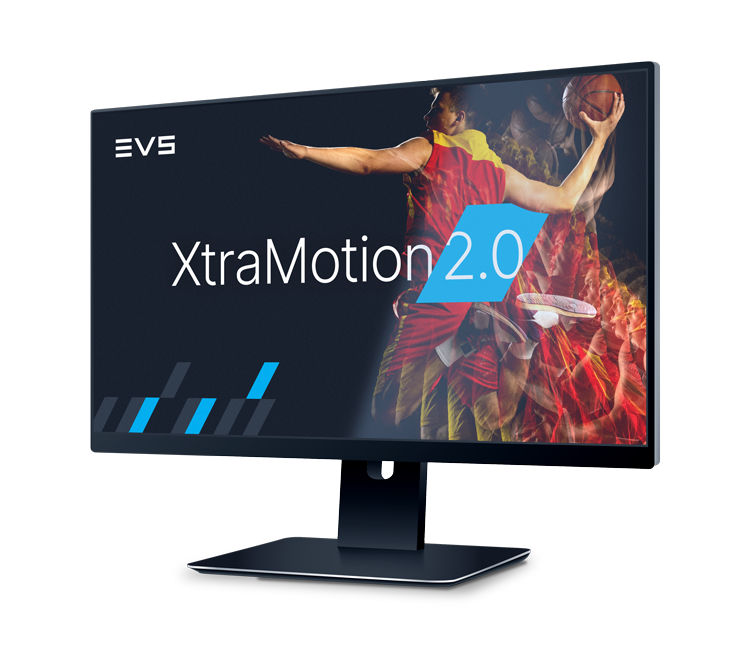 Add a touch of magic to any content
XtraMotion® is a service that allows production teams to transform any live footage, as well as post and archived content into super slow-motion replays. Seamlessly integrated into EVS' live production ecosystem, replay operators can simply clip any content from anywhere on the network, render it to super slow-motion and play it back seconds later from their EVS replay server.

 Using machine learning algorithms, the rendering process can be applied on-demand on any production format and on any original framerate to create high-quality super slow-motion content, from any camera, with unrivaled results.

XtraMotion is available as Edge (on-prem) or as a Cloud-based service.
Test it on your own footage!
See for yourself how XtraMotion can generate super smooth, super slow-motion replays from any footage. 
Increase your super slow-motion coverage

XtraMotion provides an easy and cost-effective way to increase your super slow-motion coverage on your productions, no matter if the content is HD or Full HD, SDR or HDR.

On-demand activation

The decision to activate XtraMotion on any camera can be taken instantaneously. You can activate it only when you need it.

EVS signature quality

XtraMotion relies on advanced in-house developed machine learning algorithms. This process goes beyond other technologies and meets EVS' high-quality standards. 

The best content on air - always

EVS replay operators won't have to choose between the best camera angle, or the high frame rate camera. They can apply the super slow-motion effect to the camera angle they choose.

Embedded into any EVS ecosystem

XtraMotion fits into any operator workflows using VIA Xsquare. With just one touch of a button on the LSM-VIA remote, your clip is processed for playback seconds after.  .
NAB Show - Product of the Year Award (2023)

IABM BaM Award - Create category (2021)

TV Technology NAB Best in Market Award (2021)

Broadcast Production Award (2021)
EVS live replays and highlights systems
Advanced functionalities and familiar tactile controls for fast and flexible replays and highlights operations.
Find out more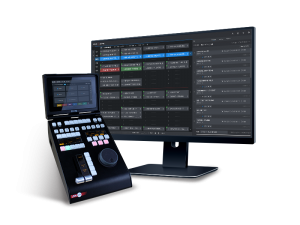 EVS live production servers
With EVS trademark reliability, flexibility and loop recording technology to bring all your stories to life.
Find out more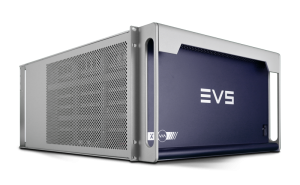 LSM-VIA integration
By the push of one button, LSM-VIA operators can turn a regular speed clip into a super slow-motion replay.
Edge
On-prem super slow-motion processing: The turnaround time with XtraMotion Edge is ±5 seconds, independent of the clip length,  making it possible to use processed clips in your live storytelling
Cloud
Cloud-based super slow-motion processing: The turnaround time with XtraMotion Cloud is ±20 seconds for a 3 seconds clip, at an average up- and download bandwidth.
See XtraMotion in action!
720p, 1080i, 1080p, SDR/HDR
Supported source framerates
Fully integrated into LSM-VIA. Also works with LSM, XFile3, IPDirector and many other tools. 
"Storytelling is always top of mind at FOX Sports and applying the XtraMotion effect onto our increasing number of specialty cameras really helps us give that extra visual wow factor to our productions."
See XtraMotion in action at NASCAR
The XtraMotion process can be applied to any camera, regardless of its size, type or placement. Watch the video for some spectacular super slow-motion replays from in-car cameras during a NASCAR race.
Create and playback super slow-motion replays from any camera