Mediahaus moves to next production level with EVS LiveCeption Pure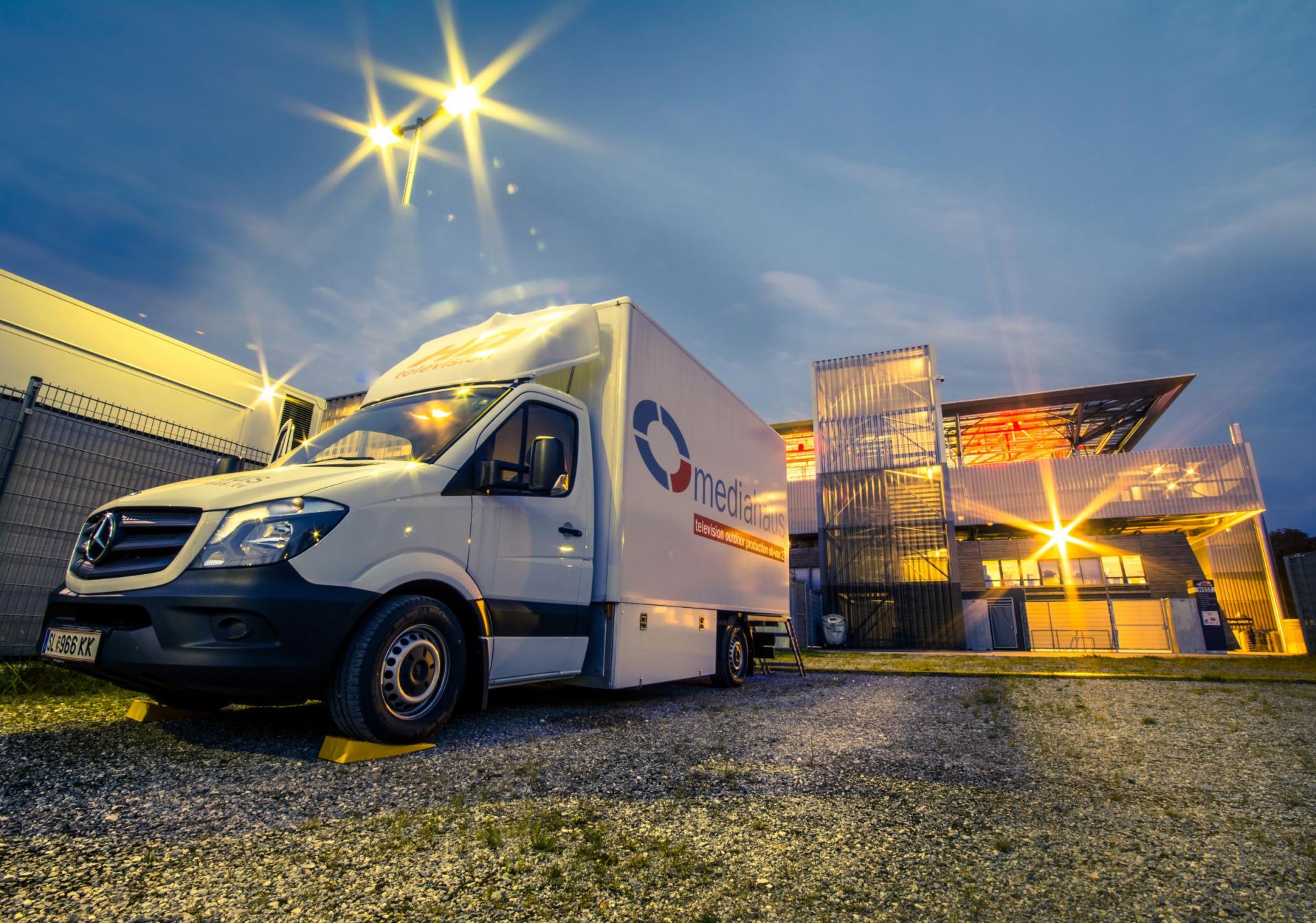 Introduction
Mediahaus Salzburg has been one of the top addresses for media production in western Austria since 2003. The company was founded as a small video production company and has since expanded and opened up new business areas. It is now a network of professionals drawn from the fields of video, audio and internet streaming, providing its predominantly live TV and events customers with support across these media. 
The Mediahaus OB-Van 2 is a compact, flexible and fully equipped solution for live production, based on a Mercedes Sprinter box body. The fully air-conditioned van, designed and built in-house, fulfils the standards of modern TV production but is also powerful when it comes to creating live streaming content and displaying video walls and giant screens at sporting and corporate events.
The six-camera OB van was originally built to support FC Red Bull Salzburg Fan.TV content creation and continues to operate in this role for home match giant screen and VIP screen multichannel playout across Austrian Football Bundesliga, UEFA Champions League and Europa League games. The Fan.TV service provides live streaming to club supporters across matches, press conferences and behind-the-scenes video clips.
The challenge
Mediahaus realized that while the OB van was busy during FC Red Bull Salzburg Fan.TV home match weekends, it was otherwise under-utilized. In order to position the van for a greater range of productions and attract new customers, it was time to consider the next step forward. 
"The OB van was equipped with a Newtek 3Play replay system, with 4-in and 2-out, so we needed to get more channels as we now had more cameras and more output channels," says Mediahaus CEO Wolfgang Angermüller.
"So, should we get another 3Play, or should we take the next step to EVS? When TV stations enquired about using our OB van for smaller productions they said 'we want to have EVS'. We felt we would not get the chance to make these productions if we didn't have industry-standard EVS replay and playout," he says.
"We made the calculation that if we were going to gain more customers in the broadcast TV world this could help us get a foot in the door. Also, replay operators in Austria are used to working with EVS. So, to get more channels and the industry standard, and to compete for more projects and gain more customers, this was the way to go."
Budget, however, was a major factor in the equation. Mediahaus considered the various options on the market. Through investigation on the EVS website and contact with a local salesperson they learned of the new LiveCeption Pure entry-level solution, which was a game-changer for them.
"We felt we would not get the chance to make these productions if we didn't have industry-standard EVS replay and playout."
The solution
The EVS LiveCeption Pure solution is a perfect fit for productions using up to 10 cameras, as it delivers required professional results while keeping production costs under control. Its high flexibility means it can be used in multiple setups, also providing production companies with the opportunity to increase business by addressing a much wider range of productions, in multiple resolutions including HD, UHD or even UHD-HDR.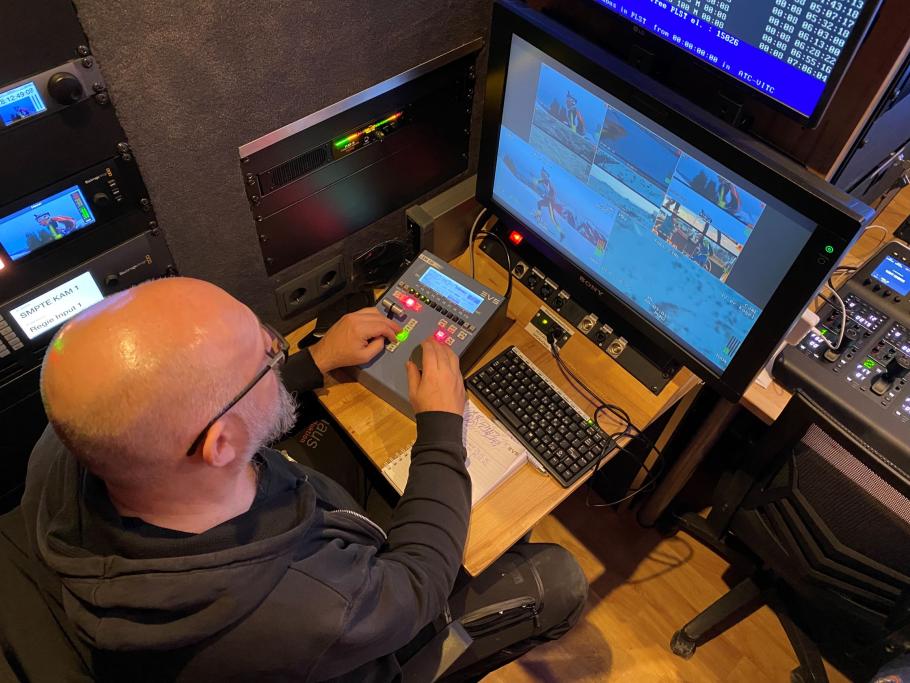 OB-Van 2 now houses LiveCeption Pure for production and replays, incorporating XT-GO replay server (eight HD channels), LSM-GO controller and multiviewer, and XFile3 for file transfer and live archive. 
The EVS solution meant Mediahaus could acquire an eight-channel broadcast quality replay and playout server at an affordable price. The system was shipped and installed in less than three weeks, with Mediahaus conducting its own system integration. 
The Mediahaus EVS operating team – one senior and three less advanced operators – received training at the EVS facility in Munich. They found the key features very easy to learn and master, with one new operator using the solution for a live production following just a couple of hours of training. 
We have had no hardware or software issues," says Angermüller. It's really a reliable workhorse – whereas you always have that little fear in your head when using other solutions, 'will there be an issue on the production?'
"After two days of training at EVS' Munich office, it was very easy to immediately start working with the LiveCeption Pure solution."
The results
On Fan.TV day the Mediahaus EVS operator produces half-time highlights, full-time highlights, slow-motion replays during the game, and playout for the VIP channel with different commercial breaks to those on the giant screens around the FC Salzburg stadium. "This is a heavy workload for the EVS operator. If you can organize all your playlists correctly then you can be very fast doing the job. It is also a very easy system to learn and to handle.
"It has helped us to be faster than with the old system in terms of highlights playout and slow-motion playout immediately in the match, and it changed our thinking about the workflow in the OB van. We can now cut and play a highlights clip for a commentator: we don't have to go into an edit. We can do it all in the van and play it out to them for Fan.TV commentary. This has helped a lot, saving us one to two hours of post-production time," says Angermüller.
In addition to FC Red Bull Salzburg Fan.TV, Mediahaus now works on lower budget sports productions such as the ÖFB-Frauenliga and early rounds of the Austrian ÖFB Cup for Austrian public broadcaster ORF.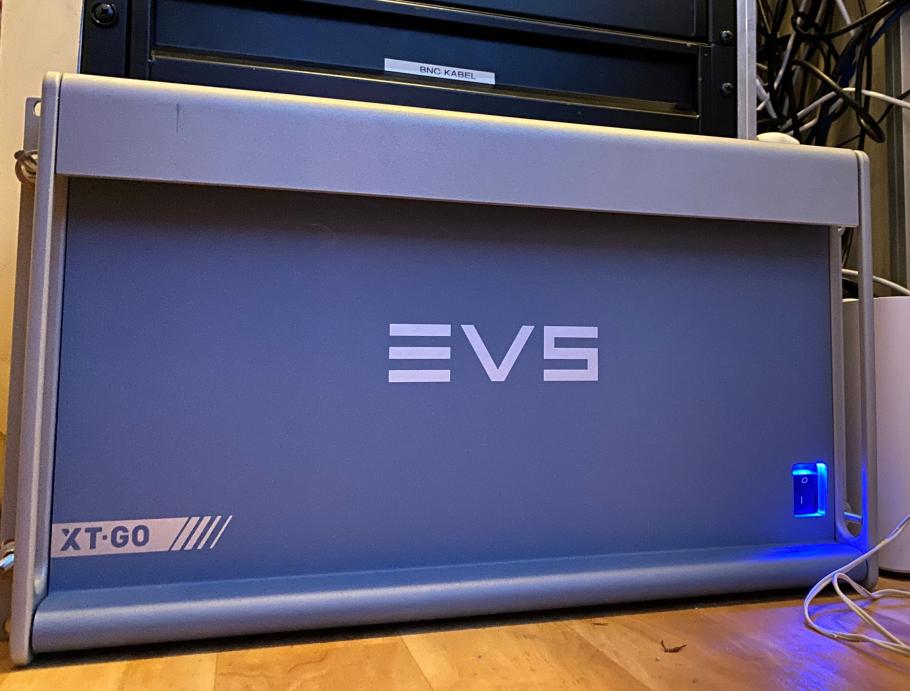 In 2021 Mediahaus produced live streaming for the Next Generation Trophy 2021 hosted by the Red Bull Football Academy, featuring the Under 16 teams from major clubs around Europe. The company also covered the European Health Forum in Gastein, the leading health policy conference in Europe (known as 'Davos for Public Health'). 
This year OB-Van 2 was put to work during the Mountain Attack ski mountaineering competition at Saalback-Hinterglemm in the Salzburg region. In addition to the three main competitions – Marathon, Tour and the Schattberg Race – a special event was included for the first time this year with the Junior Sprint competition. 
With the EVS system, Mediahaus can now compete at the broadcast level and face down competitors with lower labor costs from neighboring countries like Slovenia and Romania more confidently. It is also easier for the company to hire operators than in the past as they are generally more familiar and comfortable with the EVS solutions. "We know all the EVS operators in Austria," says Angermüller. "If you need an operator, you can call them, and they know the system and how it works. If you have another slow-motion system, it is not so easy to get an operator."
"If you have another slow-motion system, it is not so easy to get an operator."