Introducing the EVS Toolbox
Our brand new web app for all your configuration needs on the field.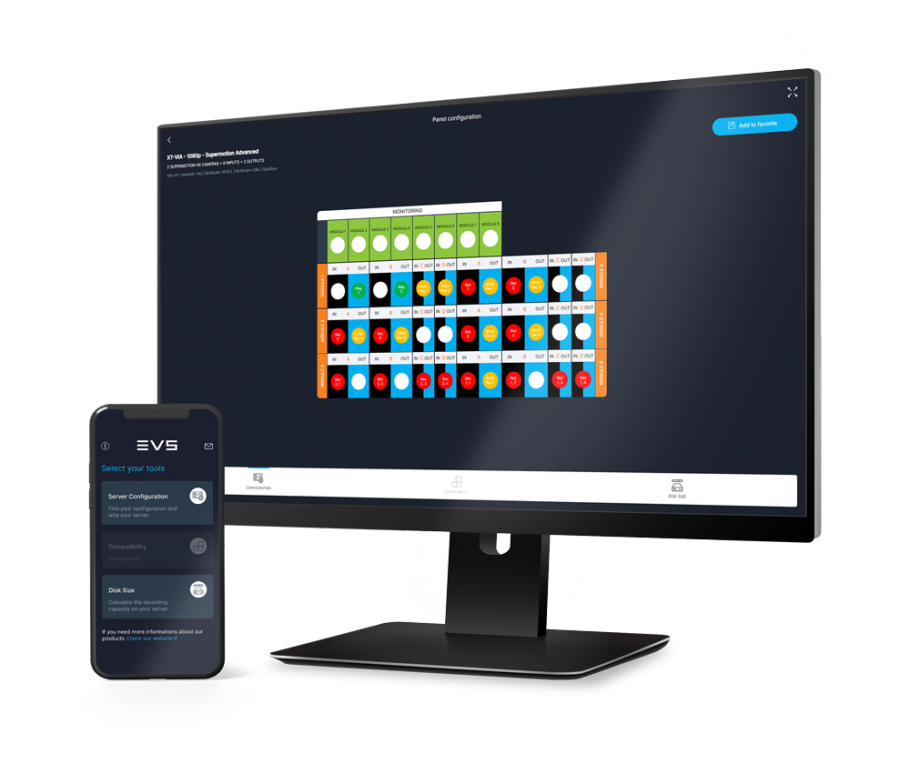 Helping our clients and partners getting the most out of our equipment has always been our number one priority.
And in order to better serve production teams on the field, we launched our brand new EVS Toolbox web app. EVS Toolbox gives productions peace of mind when setting up and preparing their equipment ahead of a live event. Accessible from any device, and even when offline, the new software application allows users to easily find out the required configurations and software versions for each device, determine the codec that is needed, and review the overall performance of the network.
How can the EVS Toolbox help you?
Search for the EVS server configurations that you need for your show

See if the codec that you want to use for your production has any constraints

Save the configs that you use regularly, so you can find them back in your favorites

Find out where your character outs are on the back of the EVS Server

Which software version do I need to be compatible with my EVS server

How much recording capacity do I have on my server with a certain video codec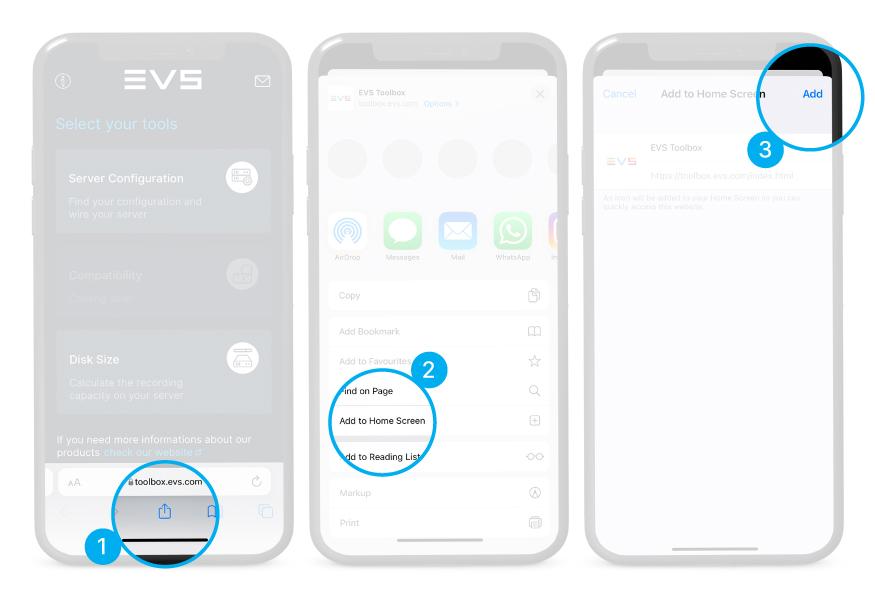 How to install the app locally (iOS)
Browse to toolbox.evs.com
Click on the share button
Click on "Add to Home Screen"
Click on "Add"
How to install the app locally (Android)
Browse to toolbox.evs.com
Click on the three dots in the upper right hand corner
Click on "Install App"
Click on "Install"