EVS brings its latest innovations to the broadcast community at IBC 2022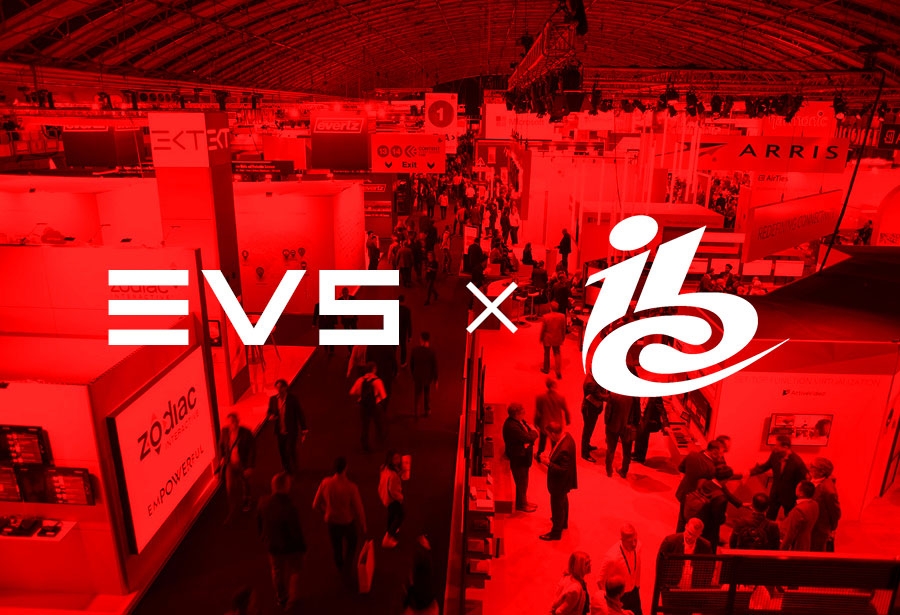 EVS returns to Amsterdam's RAI to showcase its LiveCeption, MediaCeption, MediaInfra and MediaHub solutions in hall 10 stand A25.
EVS returns to the trade show floors of the IBC to demonstrate how its latest solutions enable creative and efficient live production and replays, speed up the media creation process, and build robust and flexible media infrastructures in any production environment. 
This year, EVS will be exhibiting in hall 10, stand A25, a space that had previously been held by Axon for many years until its acquisition by EVS in early 2020. In fact, IBC 2022 marks the first time EVS is able to showcase its expanded portfolio at Amsterdam's RAI, the show having been canceled in 2020 and 2021 due to the pandemic. 
As a result, visitors at this year's show will have the opportunity to explore EVS' latest MediaInfra solutions, alongside its MediaCeption and LiveCeption solutions which are designed to help overcome the biggest challenges in the industry for OBs and flypacks, as well as sports, news, entertainment, and generalist production centers. EVS will also introduce its MediaHub SaaS content exchange solution for the first time.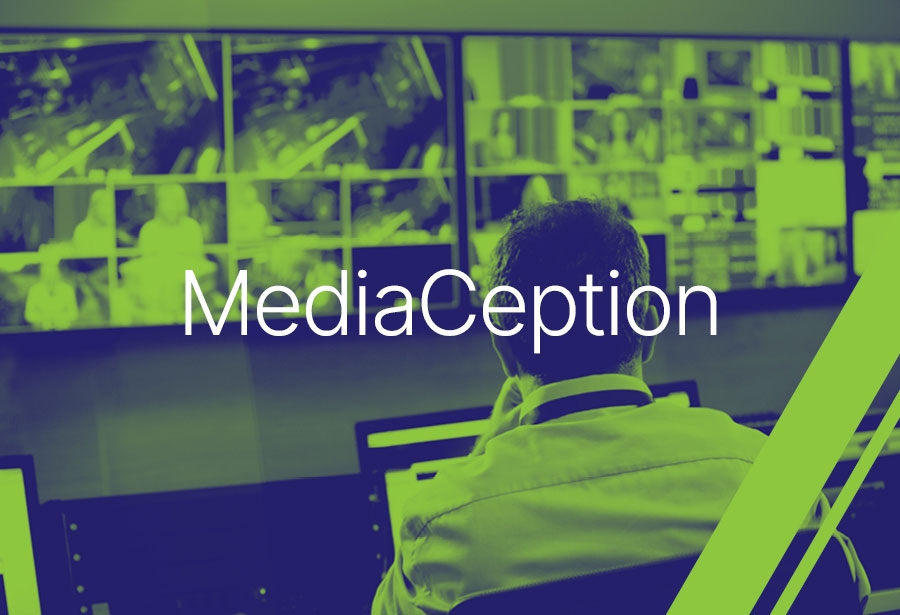 MediaCeption: swift content production
EVS' MediaCeption solution offers a best-of-breed approach for end-to-end live production asset management, enabling users to perform all the different media workflow functions in live or near-live productions with the highest level of speed, efficiency, and reliability. 
Built on a modular and open architecture platform, the solution provides advanced interoperability for broadcast infrastructures, currently integrating with over 30 certified technology partners for the creation of seamless workflows all the way from ingest to playout. Several of these integrations will be on display, including with editing suites such as Adobe, Avid and Blackbird Video.  
Other updates to the solution include the ingest of additional video formats such as UHD XAVC Long GOP and SRT video streams when operating with the XS-NEO software-defined server. 
MediaHub: efficient distribution of content to rights holders
Also featured on the EVS stand is MediaHub, a cloud-based content sharing and distribution service platform that allows rights holders' production teams to instantly browse, clip, select and deliver content from multiple camera angles, and from multiple venues, using the platform's intuitive web-based user interface.
Recently deployed at several international sporting events, and available in a SaaS offering, this promising solution is designed to support content owners in virtualizing the physical infrastructure of an IBC and monetizing their content while preserving the quality, reliability, and usability of onsite deployments. 
At the same time, MediaHub ensures that content takers and rights holders become more effective and efficient in their remote production workflows, allowing remote professional editing or the application of XtraMotion from a web browser.
MediaInfra: smooth execution of streams in any environment 
As the newest solution pillar offered by EVS, MediaInfra will be a focal point on the EVS stand. Demonstrations of the MediaInfra Strada turnkey IP/SDI routing solution will show how production teams can perform critical routing and control operations in any environment.  Built on an IP backbone and leveraging EVS' field-proven Cerebrum and Neuron product lines, MediaInfra Strada offers a progressive and safe path to IP with continued SDI support. 
Other showcased products from the MediaInfra portfolio are Neuron COMPRESS offering real time JPEG XS compression - now also in UHD with -7 support and Class A/B/C/D making it suitable for long-haul applications - as well as the award-winning Neuron PROTECT, which provides intelligent backup switching for fully redundant broadcast infrastructures. 
The latest version of the Cerebrum broadcast control and monitoring system – Cerebrum 2.3 – introduces the IP Core SDN license, which brings higher visibility and control to today's increasingly complex IP production infrastructures. 
Capable of controlling almost any broadcast device, visitors will see the power of Cerebrum in action as it controls all the media infrastructure present on the EVS stand. In parallel, EVS will be showcasing different ways of controlling a Cerebrum system through web interfaces, the LSM-VIA replay system's touchscreen, as well as through a Riedel third-party system leveraging IS-07.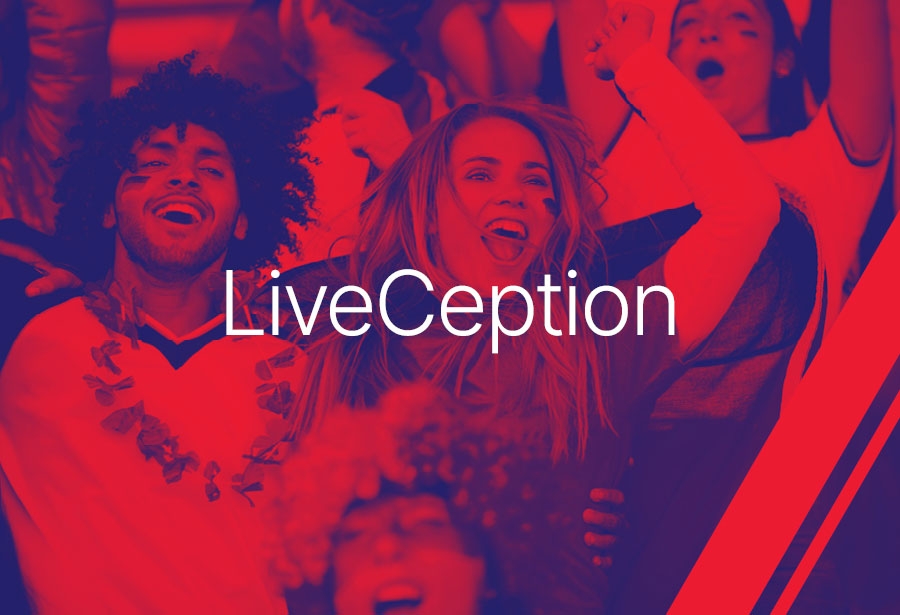 LiveCeption: flexible production workflows and creative tools
It will be the first time IBC attendees will get to experience first-hand the new user experience offered by LSM-VIA, at the heart of EVS' LiveCeption solution for efficient live productions, replays and highlights.
The latest updates to EVS' next-generation replay system will be on show, including its support for ST2110-31 audio (Dolby/AC3) and new I/O configurations allowing different super slow-motion speeds in one setup.
In addition, recent improvements on the XNet-VIA media sharing network and innovative prereleases will be part of the demonstrations, including the multi-angle review feature as part of the LSM-VIA, allowing operators to review multiple angles at the same time for faster highlights creation.
Taking replays to another level, the new XtraMotion super slow-motion service will be the focus of much of the attention on the stand, where demonstrations will show how the on-demand service can transform footage from any camera into super slow-motion replays using the power of AI and the Cloud. 
Balanced Computing, cyber-security, HDR, IP, remote production 
XtraMotion provides a tangible example to illustrate EVS' 'Balanced Computing', which consists in rolling out the right HW and SW combinations and dynamically managing their deployment across on-premises, cloud, and edge environments. This approach provides increased operational efficiency and flexibility, while fulfilling the needs of customers in terms of speed, security and cost. 
Introduced for the first time at NAB 2022, EVS will further promote this 'Balanced Computing' approach, by showcasing additional use cases that customers can benefit from, including the possibility to increase ingest channel capacity using the Cloud.
Meet EVS in hall 10, stand A25 for more information on the company's core solutions, its latest developments related to the Cloud, and to gain valuable insights on cyber-security, HDR, IP, remote production and more.
Register for a free IBC 2022 pass using EVS customer code IBC1164.
Sébastien Verlaine

Head of Marketing & Communications s.verlaine@evs.com