PILGERfilm selects X-One to produce and stream fringe sports and lower-league games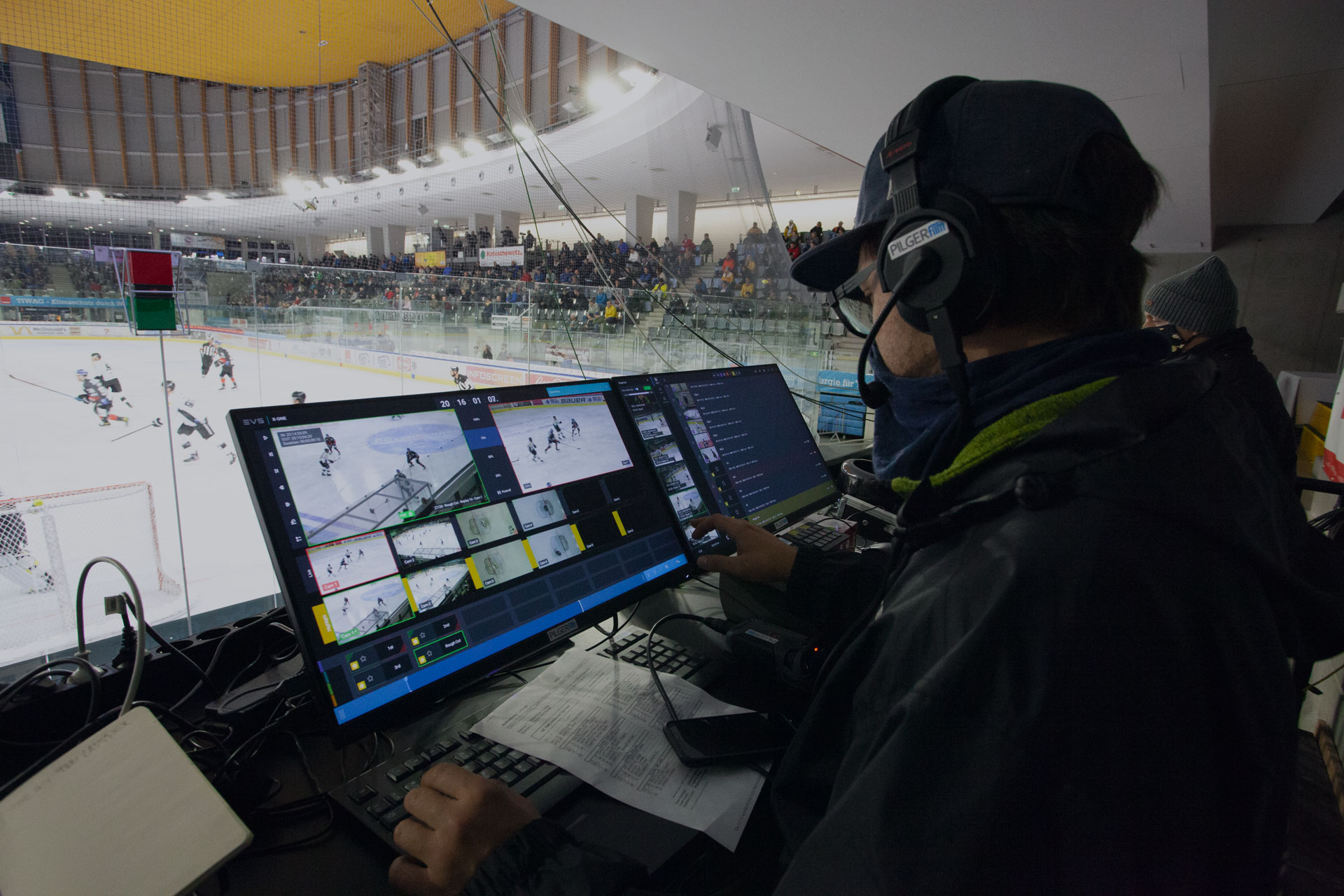 Customer profile
Founded in 1997, PILGERfilm is a full-service video production company based in Axams, Austria. Focusing primarily on news production in the early days, and later adding live sports to its offering, the family business has grown solidly over the past 20 years. Today, PILGERfilm is a key player in the Austrian broadcast landscape, producing news reports, and bringing the excitement of sports such as skiing, ice hockey and American football to thousands of fans in German-speaking countries every day.
Background
While American football and ice hockey are highly popular in many territories, until a few years ago, they were considered as fringe sports in German speaking countries. There, despite their growing fanbase, these sports still have to fight much harder for media exposure and have to be satisfied with fewer resources. To produce and stream games of the Austrian Football League (AFL) and live streams of the Innsbruck Sharks ice hockey team, PILGERfilm was looking for a stable, professional, and compact production system that would deliver broadcast-quality results, but at lower cost. 
The solution
PILGERfilm chose X-One, EVS' unified live production system which allows up to two operators to edit, design and insert graphics, create replays and control audio all from a set of intuitive interfaces. It is designed specifically for smaller-scale productions using up to six cameras that do not have the budget to use large OB vans, but do not want to compromise on the quality of the playout.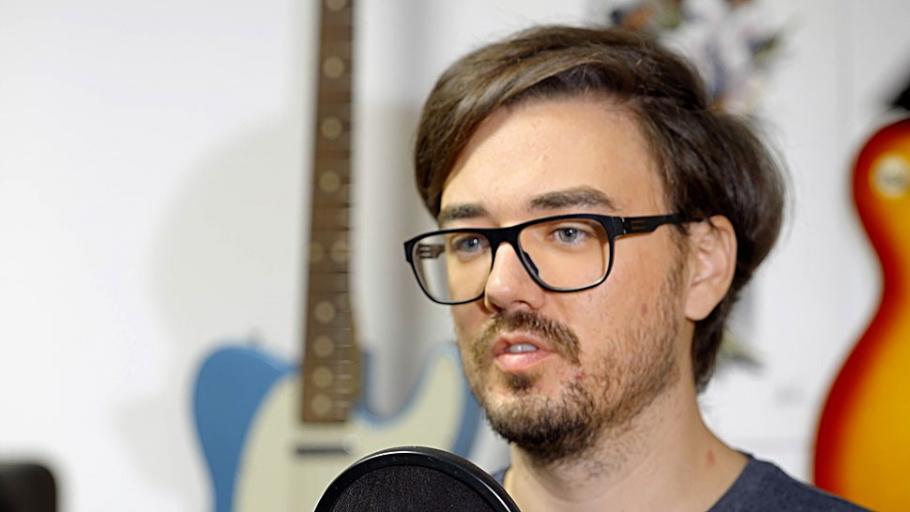 Interview with Lukas Pilger
Lukas Pilger describes the advantages of using X-One for the production of fringe and lower-league sports. The following text is based on Film TV's article published on 19 February 2021. The full text and video (in German) can be found here.
Enabling the production of fringe and lower league sports
PILGERfilm has been using the X-One system since last year to produce the games of the Austrian Football League, as well as the livestreams of The Swarco Raiders Tirol's fan channel, (one of Austria's and Europe's most dominant American Football teams). "We usually have four to six cameras in operation during the production of the football games," explains Lukas. So, this is a production that EVS' X-One system is perfectly suited for. Two people shoulder these productions: one is responsible for the image editing, the second person for the slomos. 
As for the use of X-One for the live streaming of the Innsbruck Sharks ice hockey games, Lukas says: "For these productions we have to make do with very little space, and we only have a small table. X-One enables us to produce under these conditions, with one person responsible for the editing, and another for the graphics. With any other system, we would not be able to realize this in this form."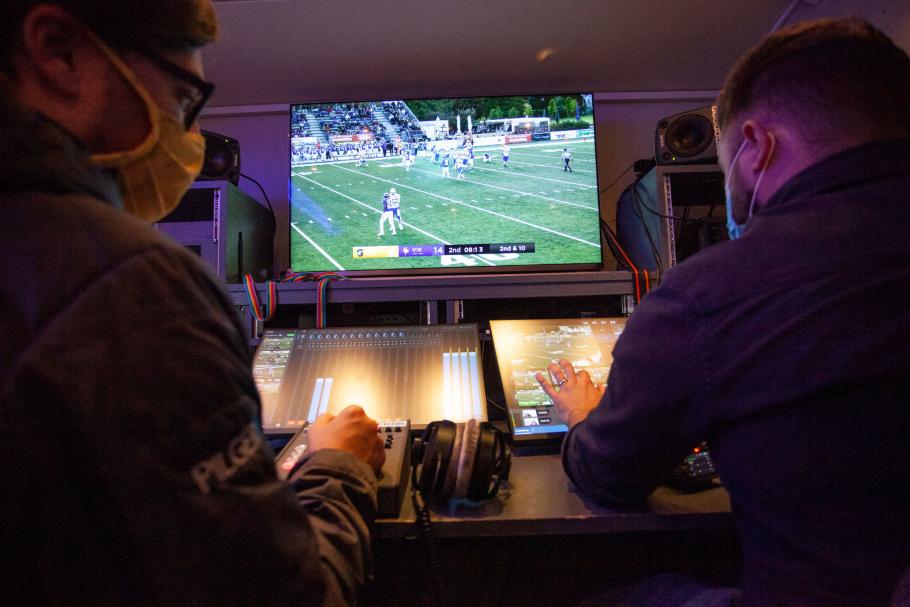 Lukas Pilger explains that the setup is already much faster than before thanks to the X-One system: "It is very simple - you connect the cameras and then you are basically ready to go!"
As for the actual productions, he says "We can record six camera feeds with X-One and use each angle for live replays." He explains how convenient the touchscreen is and how you can work with the system with another person, but also alone. "You don't always have the space or even the budget to realize a job in pairs" he points out.
Updates for new functions
When the first software-based systems entered the market, the dominant perception was that such systems were not reliable. This has changed over the years however, and today it is widely accepted that the advantages outweigh the disadvantages. One of these advantages is the immediate availability of new functions with system updates. "We are in permanent exchange with EVS and see that our feedback is received and taken into account in new system versions. That is a big plus - not only for us, but also for other users." Lukas also emphasizes that X-One is very stable. In addition, he says, X-One always outputs at least one camera image, even in the event of a problem. "We tested this emergency function and it worked well," he confirms. The fact that he has a direct contact person in the company is also a plus for him. "I find it a great advantage when I can call a real person in case of a problem - and don't have to go through the hassle of creating a ticket on a website before I even get close to support." 
According to Lukas, streaming productions like the one PILGERfilm is implementing for the Innsbruck Sharks, will continue to play an important role in the future. He explains: "Many games continue to take place without spectators during this pandemic, but fans are still eager to watch their teams. By using a system like X-One, we can ensure the coverage of these sports, especially for lower-leagues who don't usually have the budget to use a large OB van."
Lukas also sees new possibilities for the use of his X-One system in streaming events such as readings or lectures. "Where there used to be 100 people sitting in the room, in the future there might only be ten or twenty, but 120 more will participate in the stream." For the production of such events, one does not need the replay function, but can instead use other features of X-One, for example, to easily create playlists or to be able to save clips and reliably play them back. 
When asked about their overall satisfaction with the system, Lukas concludes: "We are very happy with X-One. In the face of many challenges in live sports, it offers opportunities for companies like PILGERfilm that go beyond just live coverage."