Arista switches form an integral part of EVS Solutions
Arista enables EVS to provide end-to-end interconnected solutions for production centers. Arista's low latency Ethernet switches for high demanding media workflows are the ideal combination with  LiveCeption® and MediaCeption® solutions.
Arista switches are also an integral part of the MediaInfra Strada® routing solution. In MediaInfra Strada, the Arista switch forms the IP-backbone for the Neuron SDI bridges which, together with Cerebrum, form a drop-in turnkey replacement of your legacy SDI routers while giving you all the advantages of an IP environment.  
Using Cerebrum as an SDN for Arista switches, allows managing, configuring, and monitoring Spine, Leaf and Mesh Topologies. Even unmanaged and purple leaves are supported with the Cerebrum SDN license.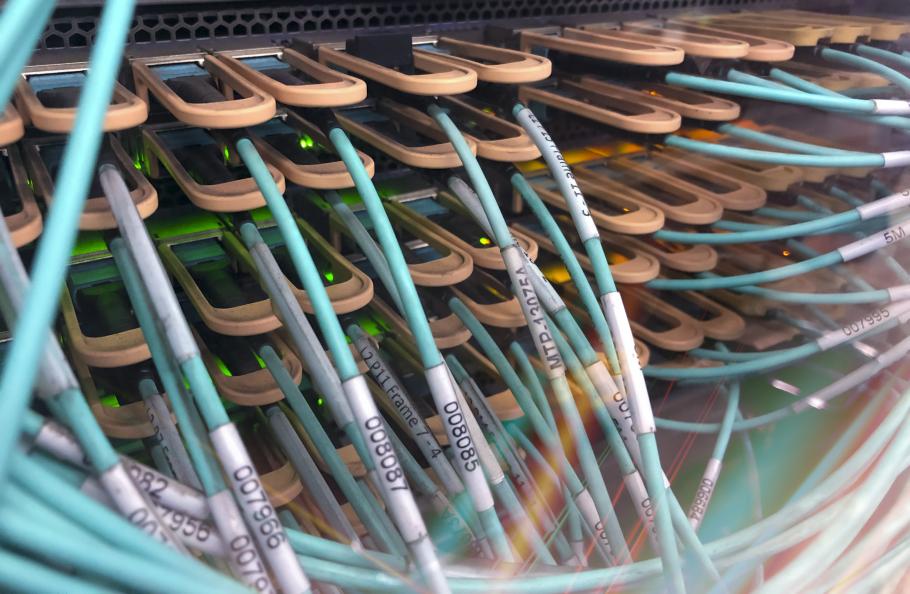 Advantages of the integration of Arista switches in Cerebrum
Cerebrum can control all functions supported by Arista's native API
SDN functionality as well as end-point routing can be done from the same application.
Support for Spine, Leaf and Mesh topologies. Even unmanaged switches and purple leaves.
Bandwidth management, checking and logging per port
Powered by Arista EOS, the world's most advanced network OS

High bandwidth 100Gb/s QSFP interfaces

Scalable Leaf-Spine L2 and L3 designs based on open standards

Large scale L2 environments