Recruitment at EVS
On this page, you will find out more about our Human Resources vision, our recruitment process and strategy, and will meet some of our team members!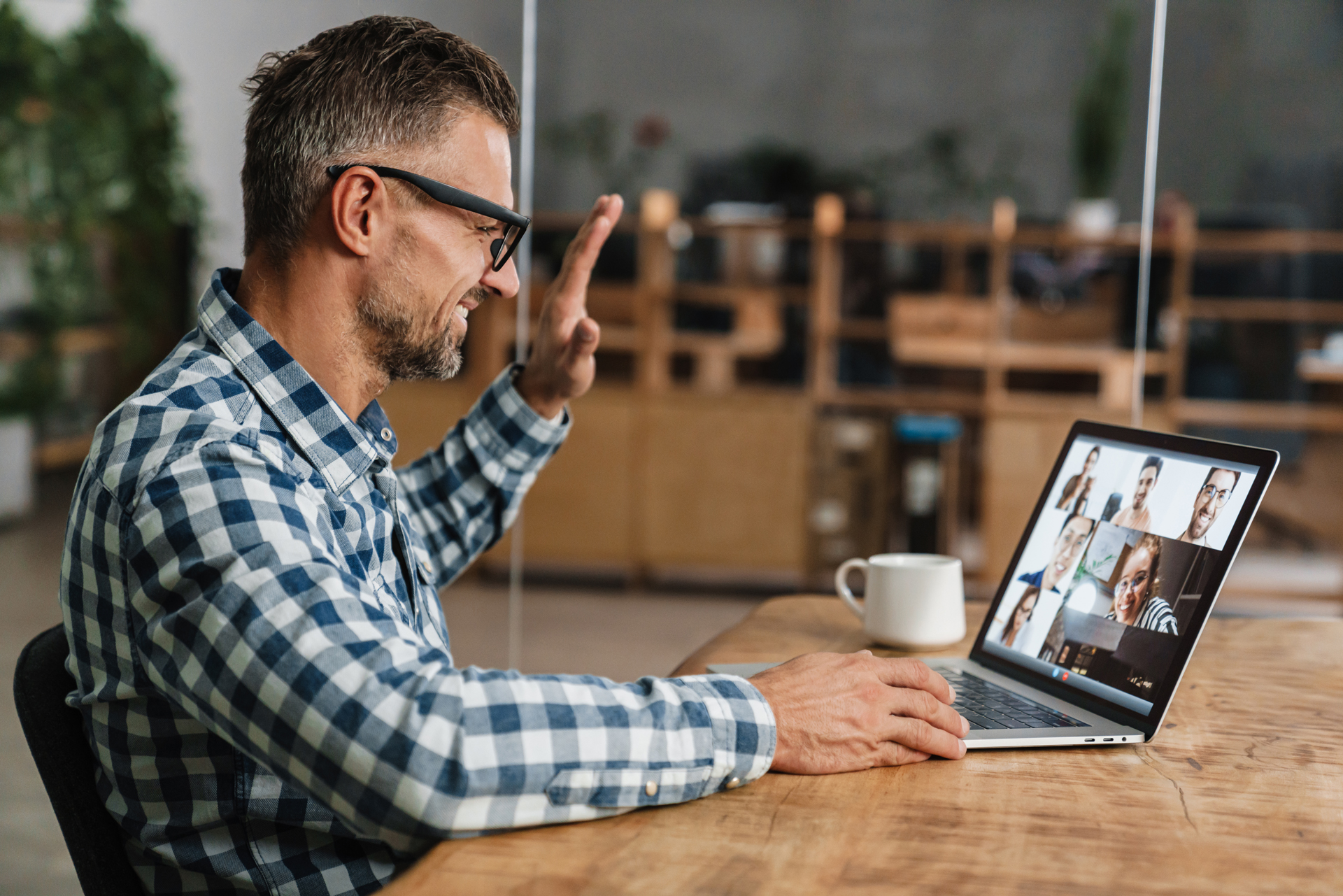 At EVS, we believe that our mission, to create return on emotion for our customers, cannot be achieved if we do not have the right people to support us in the journey to success.  We focus first on finding the "Who" then, we think about the "What". 
A human vision
Our Human Resources vision aims at investing in talents and this investment is done starting from the recruitment up to the end of the team member's collaboration with EVS. Our first goal is to make our team members' well-being a priority. We think the better our team members are feeling at EVS, the better they will take care of our customers. 
For several years now, we have adopted the Agile methodology to improve our effectiveness and #BuildTheRightThing, #BuildTheThingRight and #BuildItFast. We use it to keep our customers satisfied with our products and solutions, and to be able to constantly evolve in an ever-changing environment.
Our final goal is to make every team member #PassionateAboutWhatWeDo, #ProudOfWhatWeAchieve and #WillingToBuildTheFuture. The better we will take care of our team members, the easier our final goal will be reached.
As our team members are our main asset and our richest resource, we really put their well-being at the center of our company.
6 axes define the vision we have of our team members' well-being. All our actions are taken to constantly improve the well-being of our team members. These axes are the physical health, the financial health, the social health, the emotional health, the personal fulfilment, and the corporate culture. To improve each of these axes, we constantly keep ourselves up-to-date regarding the innovations and improvements that can be brought to the well-being of our team members. We also take the individuality of each team member into account to offer the best possible packages.
This is what we like to call Employer Caring Strategy. We offer fair packages and we care about the physical and mental health of our team members. 
"Great vision without great people is irrelevant."
Nestor - VP Solution Architecture, US

"I got to know EVS helping with the due diligence of the Axon acquisition. What I found was a very exciting marriage of capabilities, market potential and on top of that some very welcoming, capable people. So, I was very excited to join this team and I look forward to growing our business in the Americas. What I like about EVS is the people are extremely welcoming. Being a remote employee (I live and work by myself in Canada), I never do I feel alone."

Farid - Product Owner, Belgium

"I am proud to work for the world leader in video servers, who moreover, is from Liège like me. EVS is at the cutting edge of technology, we are lucky to have great talents at EVS who are always looking for innovations or the latest technology to be integrated into our products. What I like most about my job is the field of activity (media, sports), the passionate colleagues, the general kindness at EVS. Don't ask yourself any more questions, at EVS, you'll be working on great products, on the latest technology, with passionate and caring colleagues, and all this in a beautiful building with good coffee."

Evita - Technical Sales Manager, Hong Kong

"EVS has an excellent reputation in the industry, and I am proud to work for a company with such an excellent track record and a strong example of leadership in the industry. My first impression about EVS was its forward thinking, customer intimate, and enthusiastic company. And this is exactly what I still think today.  I am so grateful to be part of the team, collaborate to create great work, and grow within the company. Our team works together on a variety of projects where each of us contribute different things to the project. I really enjoy the teamwork aspect of the job, and like seeing how all the pieces of our projects came together in the end. The teamwork aspect is something that greatly appeals to me, because I can learn a lot from others. Join us now! You will love it"

Bruno - Senior Customer Support Engineer, Belgium

"My first impression was a feeling of entering a new family, and this has been confirmed over the years. For me this is one of the strengths of EVS, this family spirit where we are considered as special people and not as a number. What I like in my job is the fact that I always enjoy going to work and seeing my colleagues/friends […]. Another thing that I like is the technological side of the company, always looking for new products. Due to my ever-evolving work, I learn new things every day, and I can participate in beautiful world events and travel, meet different people and cultures […]. Another strength is that we have a lot of autonomy, as long as the work is done and follow-up is organized. Joining EVS is not only joining a big international company, but a real family which is really difficult to leave once you are in."

Stephanie - Content Specialist, Belgium

"I started working at EVS in 2018, and so far, it's been a great experience! Joining EVS isn't just about landing a new job. It's about being part of an exciting, fast-paced industry, where you're always leaning something new. It's about working in a pleasant and fun environment, with colleagues who are always willing to help no matter their position or location, and also achieving that ideal work-life balance. What I also like about my job, is that I'm given the opportunity not only to grow my skills, but also to tailor my own role to ensure it matches my strengths and my career prospects."

Justin - Head of Engineering, Belgium

"During the Interview process, I liked the challenges that were open, the mindset of the people I met, the general atmosphere and of course the field of activity. And my first impressions so far were correct: It is still very interesting and the company offers lots of challenges. It is a very dynamic environment with new things everyday whether it's in the market, the company, the people. The organization is also very flat, there is not so many steps and people are approachable no matter the title."
Our recruitment process
To learn more about our core values, our recruitment process and how it works, watch our video below.
We are always looking for new talents. Explore our open positions to start your EVS journey.