Make an impact.
Reach your full potential.
By joining our team, you will be at the forefront of creating emotions and experiences for billions of people worldwide. You will play a vital role in shaping the future of technology, media, and sports and be part of a dynamic and innovative company that values excellence and is dedicated to fostering a culture where everyone can thrive and reach their full potential.
Work with a Top Employer!
We've been recognized as a Top Employer® in Belgium for 2023, a certification that acknowledges our commitment to creating an exceptional working environment for our team members.  And it's just the beginning! We believe that to maintain a culture of excellence, it's essential to continuously challenge ourselves and strive for greatness as a team. Watch our video to learn from our CEO Serge Van Herck and from our CPO Pierre Matelart what it means for EVS to be a Top Employer.
Find out from our team members why EVS is so special...
Who we are
For over 25 years, our technology has been at the heart of the most memorable moments in television history. Beginning as a small Belgian startup in Liège, we have grown to become the worldwide leader in live video production technology and a trusted partner for many of the world's top broadcasters and content creators.
1994

foundation

20+

global offices

600+

team members

35

nationalities

40

average age

50%

research & development
Our guiding values
Our core values provide us with the direction and inspiration to achieve our mission.
ACCOUNTABILITY - We are invested in the outcome of our work and appreciated for our can-do attitude.
AGILITY - We adapt quickly to changes in our environment and see challenges as opportunities to learn and grow. We're not afraid to take risks and try new things, even if it means we might fail.
CUSTOMER SUCCESS - Customer success is at the heart of everything we do and what truly sets us apart. We stand shoulder-to-shoulder with our customers, always making them feel as if they're part of our organization.
EXCELLENCE - Our premium brand positioning requires excellence at all levels. We are constantly pushing ourselves to improve and be the best we can be.
INNOVATION - We are always looking for new and better ways to do things, and recognize that innovation is not just a goal, but an attitude.
PASSION - We do things with passion, that's how our story EVS began. We nurture this passion by energizing, engaging and inspiring others.
TEAMWORK - We understand that teamwork is vital to the success of our company. We support each other, and work together to achieve the goals of our company.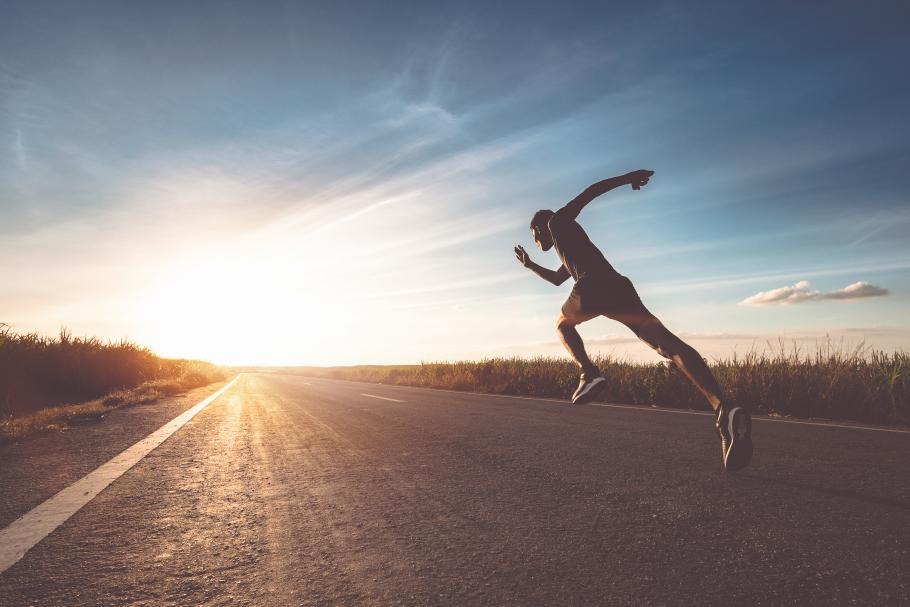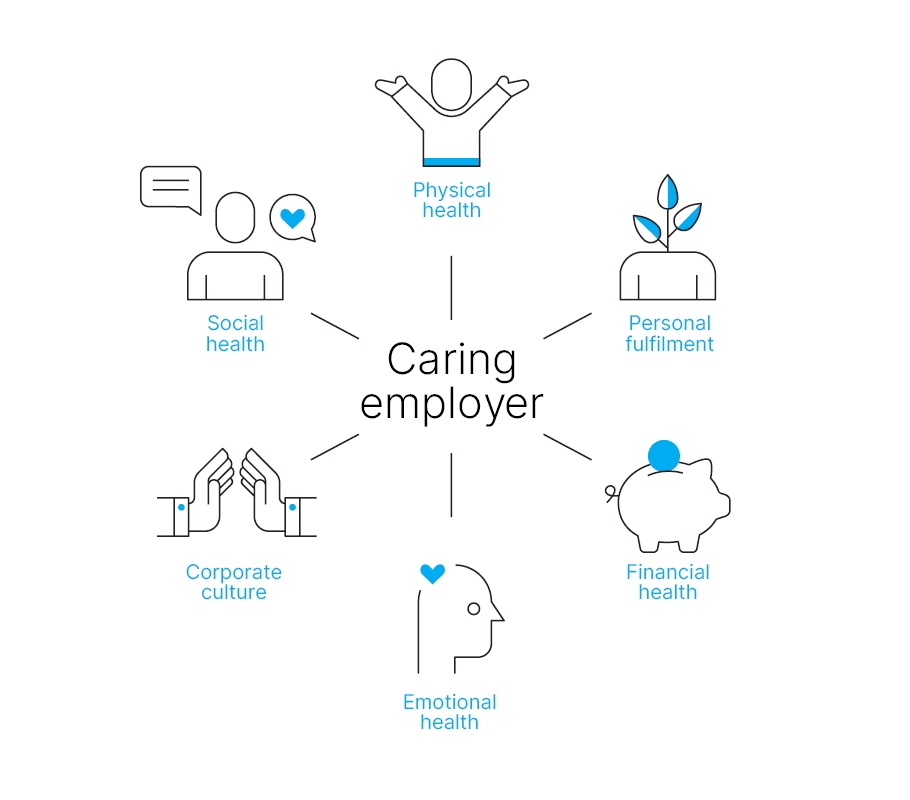 Our company culture
Our Human Resources vision is to invest in the well-being, development and growth of our team members. We strongly believie that a happy and fulfilled team will provide the best service to its customers. 
Our approach to team member overall well-being is supported by 6 key areas of focus: physical health, financial health, social health, emotional health, personal fulfillment, and corporate culture.
We are dedicated to constantly improving these areas and staying up-to-date on the latest innovations and advancements. We also tailor our approach to each team member's unique needs to offer the best possible support. We refer to this as our Caring Employer Strategy.
"Great vision without great people is irrelevant."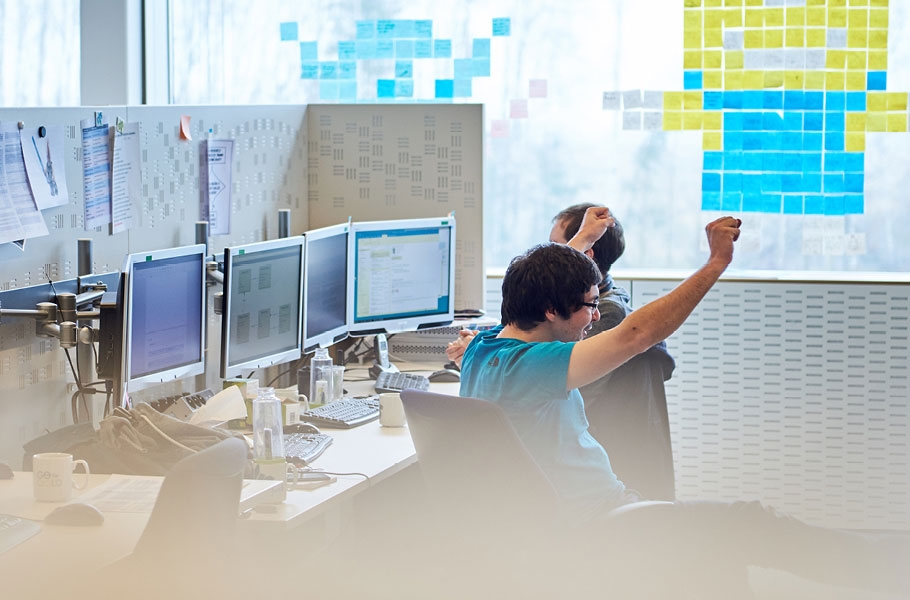 We offer a wide range of training opportunities for our team members to develop their hard and soft skills, and grow in their careers. We also have an internal coaching program in place that provides support for those being coached and opportunities for coaches to develop into management roles.
EVS is a company that values internal mobility and encourages team members to take on new challenges and opportunities to grow in their careers. 
Thanks to our 20 offices and development centers throughout the world, team members can work or travel in locations including North America, Hong Kong, Singapore, Australia, Dubai, Belgium, France, Italy, Spain, or the United Kingdom, for instance.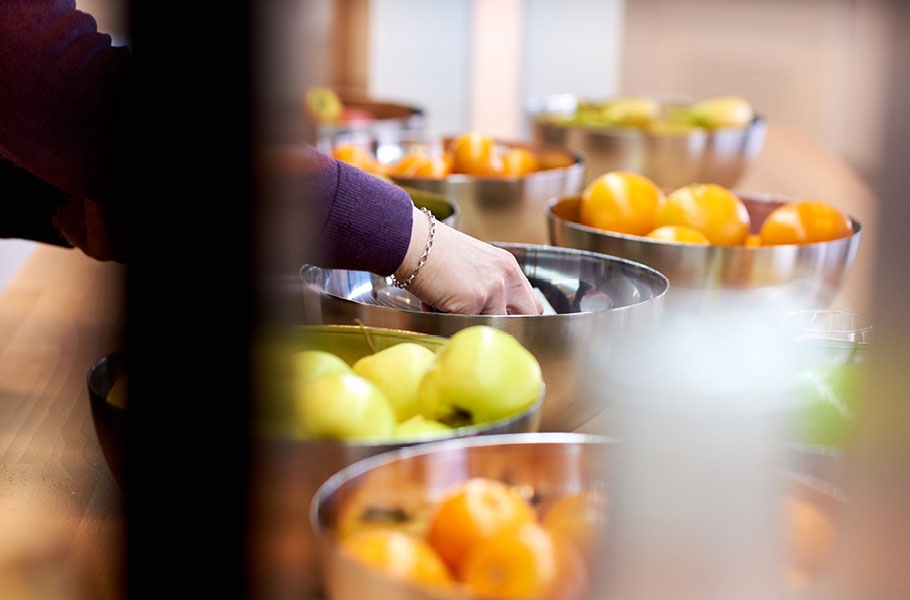 At EVS, we're all about keeping our team members happy and healthy! From healthy food options and access to sports and relaxation facilities, to offering discounts on gym memberships, there are many ways for team members to maintain a healthy lifestyle.
We also prioritize work-life balance. We encourage our team members to disconnect and unwind during evenings and weekends and offer flexible working options.
In addition, we love to have fun and foster a social atmosphere by organizing team outings, office gatherings and family events. Our internal corporate events committee, made up of EVS team members, is always coming up with new ways to keep the team motivated and connected!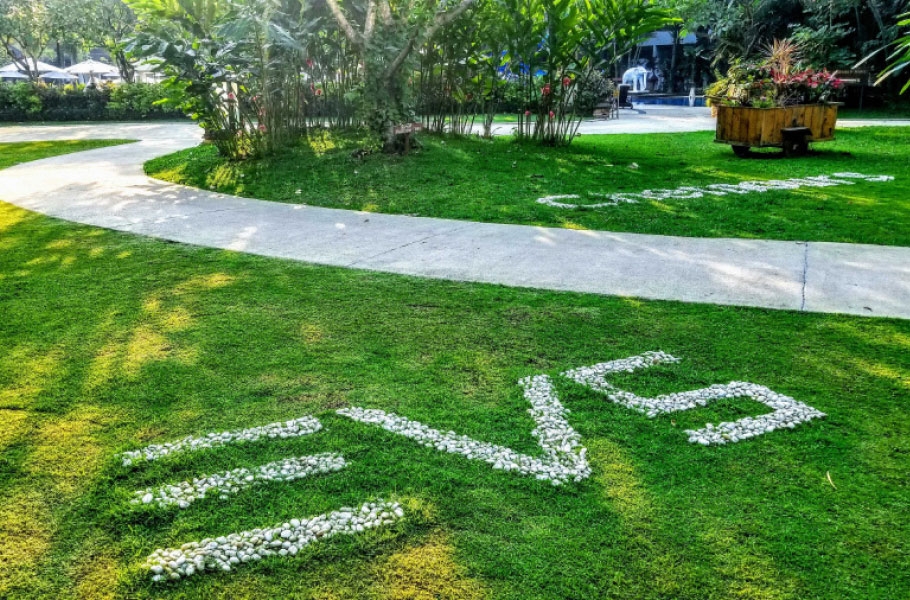 Acting today with tomorrow in mind
At EVS, we are dedicated to protecting the environment, supporting our team members, and making a positive impact on the communities in which we operate. And we don't just stop at words, we put our commitment into action by implementing meaningful and engaging initiatives that promote sustainability across all aspects of our business. Join us in our mission to build a better future today!
Like what you see ?
EVS is always looking for new talents! Click here to learn about our recruitment process. Explore our open vacancies and get ready to start or grow your career with us.