EVS at IBC2022 - What's new on the show floor
Stand A.25 - Hall 10
RAI Amsterdam
07 September 2022
EVS.com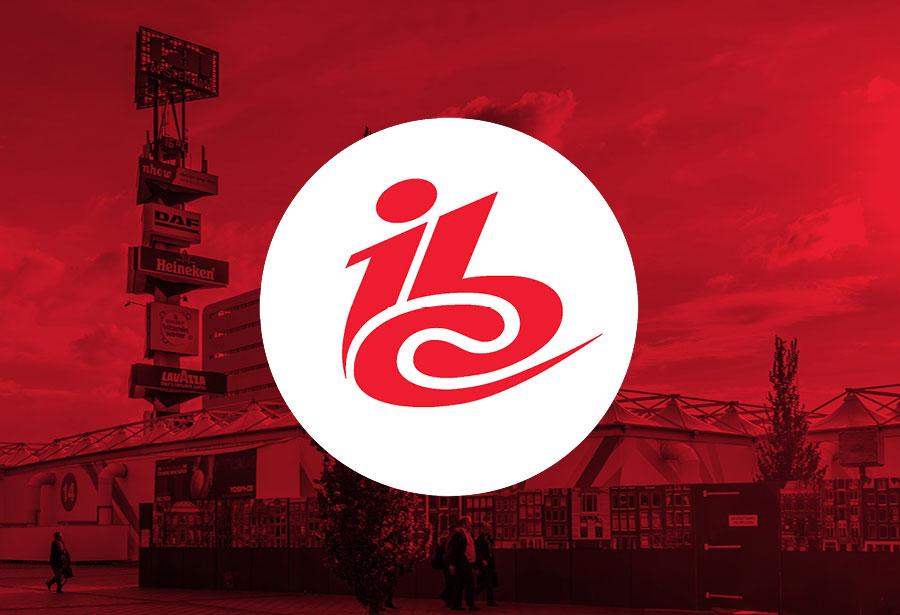 What's new on the show floor?
From stand A25 in hall 10, EVS will showcase the full breadth of its portfolio built on its core LiveCeption, MediaCeption, MediaInfra and MediaHub solutions, with demonstrations on-site highlighting an unparalleled set of new capabilities for broadcasters and media companies.
More operator capabilities and improved UX
From the LiveCeption area of the stand, EVS will showcase several advanced features and functionalities that bring greater efficiencies to LSM-VIA operators:
With the new MultiReview tool, replay operators now have the possibility to synchronously review and browse multiple camera feeds for a better overview of all the available content on the network.
An added split screen function allows users to split their screen view in three different modes for better analysis of a given action.
For enhanced storytelling, users can instantly transform any footage into super slow-motion content by activating the Cloud-based XtraMotion service at the press of a button.
An integration with EVS' Cerebrum broadcast control & monitoring system allows for control of any device within the Cerebrum system directly from the LSM-VIA touchscreen.
Several enhancements have also been made to EVS' X-One unified live production system for better operator usability:
Users can now save and recall configurations upon the press of a button to quickly switch from one production to another.
The new highlights feature provides an easy way for X-One users to automatically build playlists with content generated during a production.
Optimized performance and flexibility for live production
The powerful line of EVS XT-VIA and XS-VIA servers combined with the ultra-fast XNet-VIA media sharing network make for high-performance productions at every level.  Recent improvements offer even more capabilities for flexible, fast, and collaborative workflows:
Providing the highest number of I/O configurations on the market, the XT-VIA server now also supports different super slow-motion speeds on the same machine, for added flexibility.
Reduced latency on XNet-VIA network means operators benefit from faster access to all feeds and content across the servers.
Reliable, flexible and fast asset management
Thanks to a best of breed approach, and an open architecture, EVS' MediaCeption solutions are highly flexible, scalable, and offer seamless integrations with third-party MAM, automation, archive and post-production solutions. The latest features and integrations will be shown including:
New intuitive web interfaces available for IPD-VIA Ingest, Record and Import applications allowing remote and collaborative operations.
Added SRT capability enabling the ingest of streams over public networks with high reliability and security.

The integration with EVS' Cerebrum providing direct router control from the asset management's ingest scheduling application, including the possibility to control the MediaInfra Strada IP based routing solution.

Integration with Avid Media Composer for multicamera edit-while-capture.

An integration of EVS' MediaCeption Signature end-to-end content management solution with Blackbird Video's web-based video editing allows for fast and remote video content production in the Cloud.
Solving all infrastructure challenges
The MediaInfra demo area will feature different products and solutions designed to solve all media infrastructure challenges in any production environment, with a highlight on the latest developments:
Serving small to large facilities, EVS' Cerebrum broadcast control and monitoring system introduces new flexible control options; besides the regular Cerebrum control panels, EVS has added a web-based user interface and expanded its list of 3rd party control panels.
EVS' Neuron high-density processing platform offers new applications; on top of the traditional SDI to IP conversion, the Neuron COMPRESS line enables real-time JPEG-XS compression for remote live production and contribution; the CONVERT line introduces 3D LUT-based HDR conversion in addition to the adaptive conversion method; and to guarantee and safeguard signals, Neuron's PROTECT line can be deployed as a failover switch or as an isolating bi-directional firewall.
On show for the first time at IBC, the MediaInfra Strada SDI/IP routing solution, which is based on a combination of EVS' Cerebrum and Neuron products, offers a progressive and safe path to IP with continued SDI support.
Enhancing on-prem infrastructures through the Cloud
EVS' "Balanced Computing" Cloud strategy will be a focus of much of the attention on the stand, where visitors will learn how the company balances Cloud, on-prem, and Edge deployments in a way that is suited for every unique business and production need.
The Balanced Computing architectural philosophy is reflected in EVS' Cloud-based XtraMotion super slow-motion service and its MediaHub SaaS content exchange platform. Both solutions will be demonstrated for the first time at the show.
EVS will unveil its Cloud-based recorder concept,  designed to enable facility companies and broadcasters to temporarily scale up their live production capacity by adding cloud-based recording channels on-demand on top of existing live video services.
Sébastien Verlaine

Head of Marketing & Communications s.verlaine@evs.com