EVS strengthens its North American organization with key appointments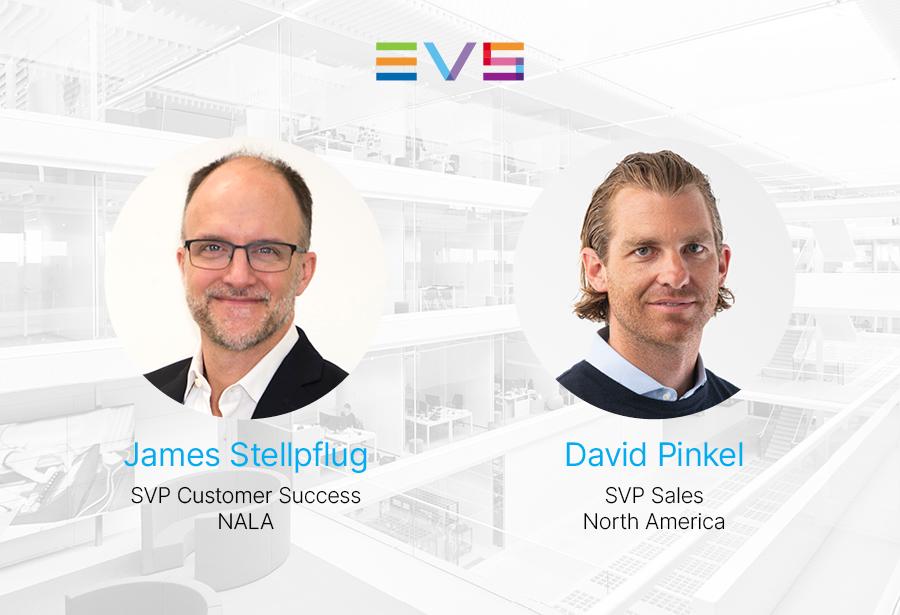 James Stellpflug has been named SVP Customer Success North America and Latin America and David Pinkel has been promoted to SVP Sales North America  
EVS, the leading provider of live video technology for broadcast and new media productions, today announced the appointments of James Stellpflug as SVP Customer Success North America and Latin America (NALA), and David Pinkel to the role of SVP Sales North America.  
As SVP Customer Success NALA, James will be responsible for leading the Customer Success team and overseeing all operations across the territory. He will play a critical role in supporting the outcomes of EVS solutions and enhancing the customer experience at each touchpoint.  Since joining EVS in 1999, James has held a variety of key positions in Technical Support, Project Development, Pre-Sales, and Product Development for the NALA region. From 2015, he worked through several global leadership roles, most recently as SVP Markets.  
In his new role as SVP Sales North America, David Pinkel will oversee all EVS' sales related activities. Together with Afredo Cabrera, VP Sales LATAM, he will help drive new business opportunities and ensure continuous and optimal client support in NALA. This promotion comes after close to a decade of experience in various commercial roles within EVS, successfully developing strong relationships with many of EVS' customers.
"The NALA region is a strategic priority for EVS' future growth and I'm confident these new appointments will contribute in a meaningful way to our customer success strategy."
"The NALA region is a strategic priority for EVS' future growth." said Serge Van Herck, CEO at EVS. "We are seeing an increasing demand for our solutions, so it's vital we have the right leadership in place to support and drive these new opportunities. I'm confident these new appointments will contribute in a meaningful way to EVS' customer success strategy." 
Quentin Grutman, CCO at EVS added: "I would like to thank James and David for taking on these new roles with the same drive, passion and enthusiasm they have shown all these years at EVS. Their knowledge of our culture and processes, and their deep industry expertise will be key in helping us build more bridges across the Atlantic." 
Sébastien Verlaine

Head of Marketing & Communications s.verlaine@evs.com