TV 2 Norway relies on NEP, DMC & EVS to support its fast-growing portfolio
08 September 2022
EVS.com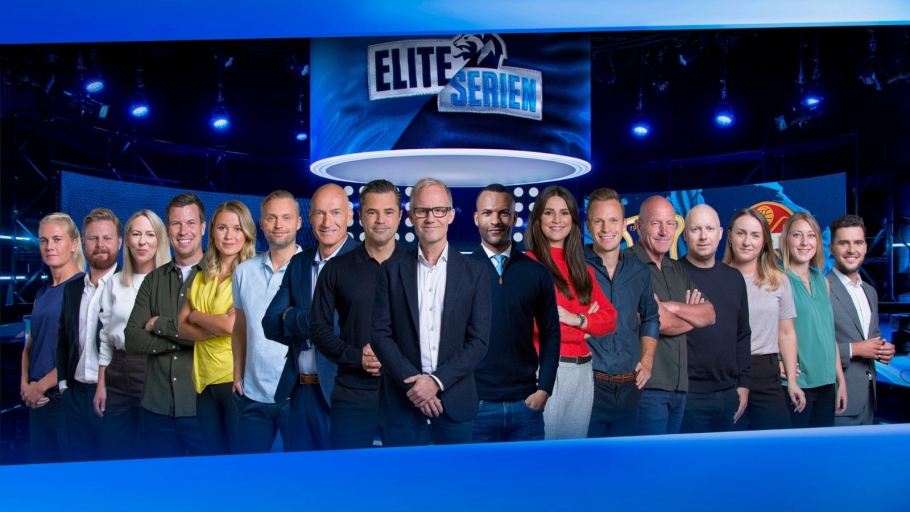 Following TV 2's Norwegian Football landmark broadcast rights deal, selected service providers NEP Norway and DMC Production will deploy EVS' flexible live production, replay and VAR solutions to cover a wide spectrum of sports.
Taking over Eliteserien (Norway's top football league) from March 2023 and other Norwegian sports rights, commercial Broadcaster TV 2 Norway has signed a multi-year deal with NEP Norway and Sweden-based DMC Production to deliver high-quality productions across a wide range of domestic sports as well as VAR operation on Eliteserien.
NEP has been contracted by TV 2 to produce all matches of Eliteserien, the top matches of Obos-ligaen (men's first division) and Toppserien (women's top football league). DMC on the other hand, has been designated to provide centralized VAR capabilities for all Eliteserien games, and to produce more than 600 events per year, including all remaining matches of Obos-ligaen and Toppserien as well as handball, ice hockey, basketball, volleyball and floorball competitions.
Jens Cornelius Knudsen, TV 2's Head of Productions models and Partnerships, Production commented: "The idea is to create a centralized production for 1,050 productions over time. Traditional venue setup is not a long-term sustainable solution, and together with NEP and DMC we are launching a production setup utilizing smaller trucks onsite and centralizing the galleries in Oslo. All stadiums are connected in a multicast contribution solution allowing NEP, DMC and TV 2 to access all signals from all venues. Production cost is also an important issue when operating in a country with 5,5 million people and we are producing 1,050 multicamera events and plan to show 7,000 AI produced games."
For the production of the Eliteserien and other top-tier matches, NEP will deploy EVS' LiveCeption Signature® solution from an IP centralized production platform in their Oslo HUB, enabling crews to perform productions in the highest quality and with maximum efficiency. This is part of NEP's strategy to grow centralized production in the Nordics and worldwide based on a hub & spoke design with a few processing regions connected via high-capacity network and star topology where production control rooms and field acquisition units (spoke's) connect to processing HUBs in the respective regions.
The solution leverages EVS' latest generation XT-VIA production servers which will be deployed in a centralized cluster within the NEP Oslo Hub, allowing I/O resources to be shared and allocated to the different production requirements and to the various LSM-VIA user positions in the production control rooms (PCR). All cameras from the different venues including Super Motion cameras (from 2x to >8x the speed) will be contributed in high-quality and low-latency to the NEP Oslo HUB and recorded on the XT-VIA cluster for the highest level of replays and highlights.  
To ensure instant access of content to the various editorial teams, the servers will interconnect on EVS' XNet-VIA high-performance IP network.  Replay operators will use the LSM-VIA replay system with its enhanced and customizable feature set as well as IP connectivity, empowering them to be faster, more flexible and collaborative than ever before.
Eirik Nakken, Director Technology NEP Norway said: "After TV 2 acquired their new sports rights, NEP were challenged to provide a scalable, efficient and future proof solution to produce top tier Norwegian sports. With TV 2`s great ambition to also do this in a more environmentally sustainable way, we proposed a solution based on our centralized production platform, reducing the need to travel equipment and crews to remote arenas across Norway. By also centralizing the content processing, based on the XT-VIA platform by EVS, new opportunities for more efficient workflows and distribution of additional content will be achieved. We are proud to be a trusted partner for TV 2 in their commitment to Norwegian sports."
DMC will build a new broadcast center in Oslo featuring a centralized VAR setup consisting of one large Video Operating Room (VOR) with eight VAR desks and a supervisor position, as well as several Production Control Rooms (PCR) of different sizes to meet TV 2's requirements of streamlined production. All cameras from the Eliteserien and other sports venues will be connected to DMC's production center enabling the recording of live feeds on a backend server from EVS. This software-defined server will allow DMC to run two distinctive applications layers, EVS' Xeebra® for the VAR operations and its unified live production system X-One®. 
From Xeebra's intuitive interface, users will be able to review and select the most relevant camera angles including Super Motion cameras in their native speed, with touch-and-pinch gestures for zooming in and analyzing every angle in detail, and then send the relevant feeds back to the on-field official for final review. 
The X-One systems deployed in various PCRs in DMC's new centralized facility will enable the coverage of even more sports while lowering the overall cost of production. Designed specifically for streamlined productions, the X-One solution allows a single person to perform all the tasks needed for a production (live switching, instant replays and highlights creation, graphics through NDI layer and audio mixing) from ultra-intuitive interfaces. An integration with Singular.live's cloud-based overlay platform also gives users the possibility to swiftly add broadcast graphics into a live program. By bringing everything together in a single solution, X-One will be instrumental in helping DMC deliver the large number of productions with guaranteed broadcast quality output. As for the larger PCRs, these will be equipped with EVS' LiveCeption solution (XT-VIA, LSM-VIA, XFile3).
"What we wanted was a cost-effective solution for doing both centralized VAR operation and smaller productions. EVS provided the ideal setup with a common hardware platform for both operations" said Mats Berggren, COO DMC Norway AS.
---