Based in Atlanta, USA, Brady Jones IV has been in the industry for over ten years now, working as a replay operator on many high-profile sports championships including NFL, NBA, MLB, NCAA Men's Basketball and more.
Talking from his hotel room in Tampa Bay during Super Bowl weekend this year, Brady shares his experience with us, his most memorable moments, and how LeBron James inspired his career path.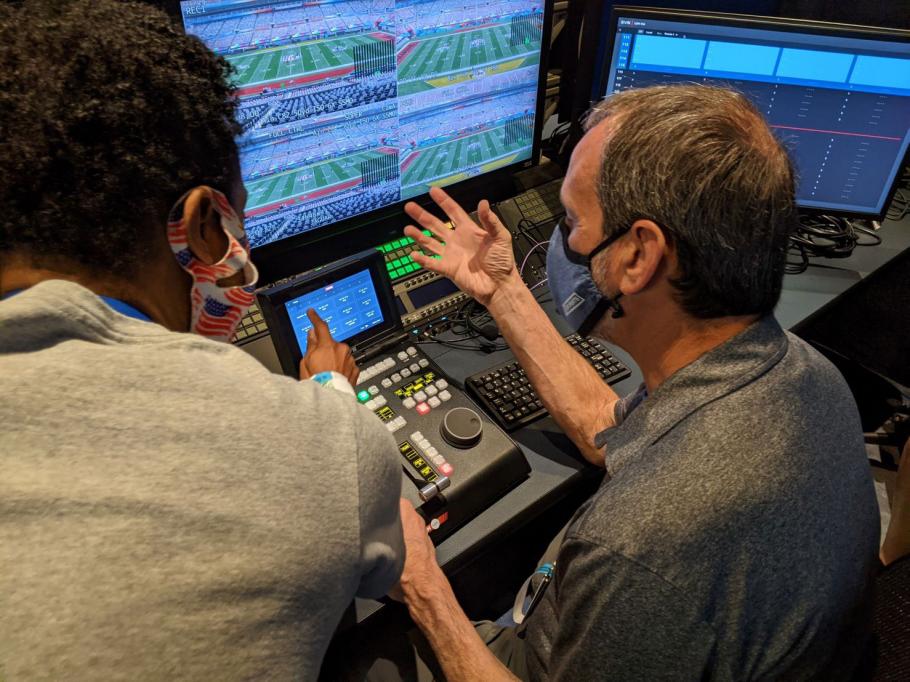 More about Brady
His role as an LSM-VIA ambassador
"Being an LSM-VIA ambassador involves taking suggestions from operators and passing them on to EVS' developers. This allows them to help us as operators work more efficiently and provides a link between us and the people that actually program our box. The role also involves conducting LSM-VIA demos for clients as well as staying abreast of updates and feature functionalities."
Left picture: Brady training operators on the new LSM-VIA during Super Bowl LV
You can follow Brady Jones IV, aka #eddiesizzahandz on Linkedin and Twitter. 
s