Tencent Beijing site powered by EVS in the run up to Tokyo Olympics
Image courtesy of OMA; photography by Ossip van Duivenbode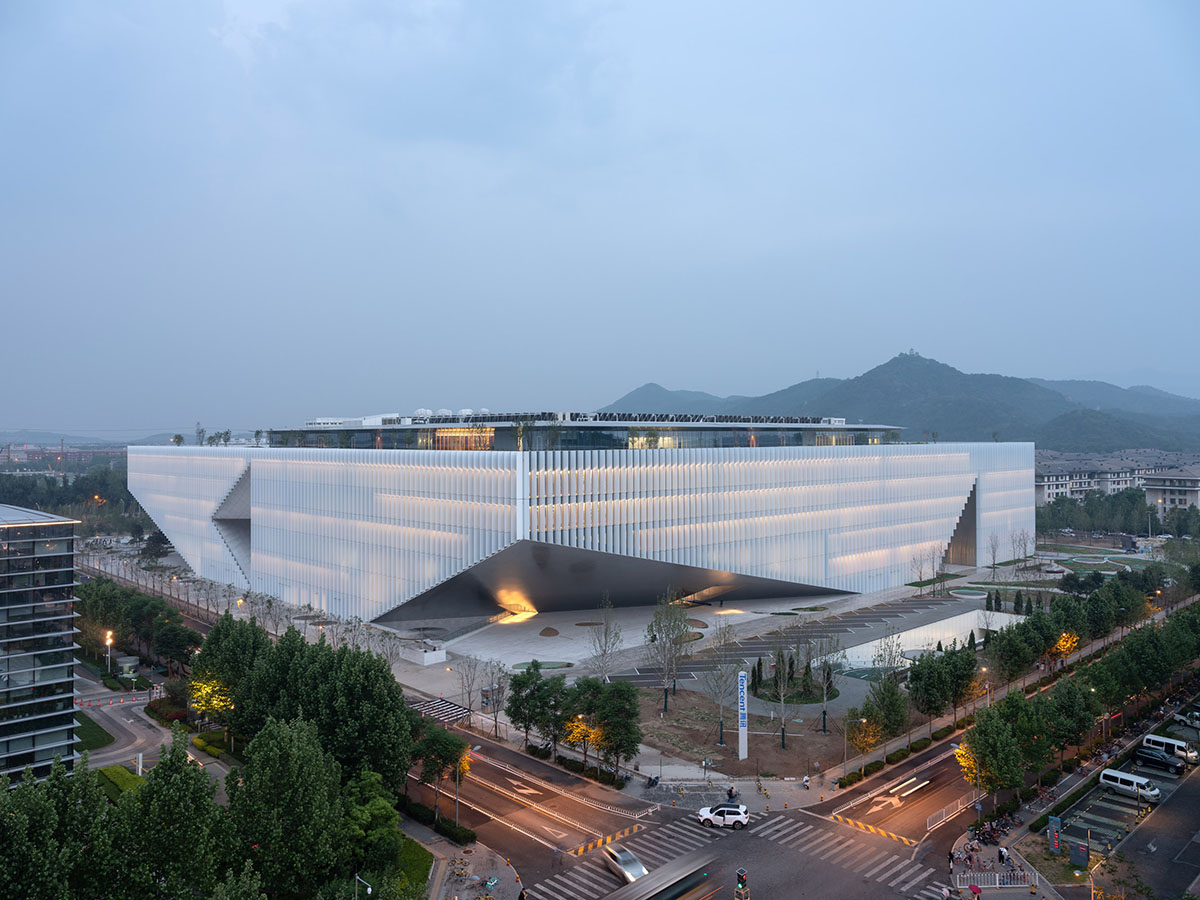 Customer profile
Tencent Holdings Ltd. is one of the world's leading multinational conglomerate holding companies, specializing in internet value-added services across the e-commerce, online advertising, online games and social network markets. 
Founded in Shenzen in 1998 as a simple messaging service, the Chinese technology expanded its ecosystem in 2018 by establishing a new Platform & Content Group (PCG) which helps integrate social platforms like QQ and QZone with traffic platforms such as Tencent's App Store and browsers, as well as content platforms including news, sports, entertainment shows and movies that are run through the Tencent Broadcast Center (TBC).  
With a vision to produce 'what you like to see', TBC's mission is to deliver an end-to-end, one-stop live audio and video broadcasting model. It takes advantage of Tencent's well-established audio-visual platforms, globally deployed cache nodes and leading AI technologies in audio and video.
 
The challenge
Having been selected for the first time as the coverage carrier for the delayed 2020 Tokyo Olympics, Tencent Broadcast Center (TBC) had a significant challenge on its hands. But with the challenge came a huge opportunity to showcase its world-class ambition in delivering engaging multi-sport live event productions. It went about stitching together cutting-edge production workflows to turn its vision into a reality. 
TBC's brief was for an end-to-end production package comprised of the latest servers and replay solutions, designed specifically for fast-paced, live sports environments. This had to be both secure and future-proof to meet tomorrow's next-generation standards. TBC also wanted a solution to virtualize all its backend resources, and optimize the efficiency, flexibility and productivity of its staff for remote operations and enhanced collaborative workflows.
"The TBC team required several solutions to address their production concerns and operate in tandem. We knew that the way to bridge that gap was to offer EVS' latest technologies with native IP connectivity, virtualization, efficient third-party integration and flexible licensing models."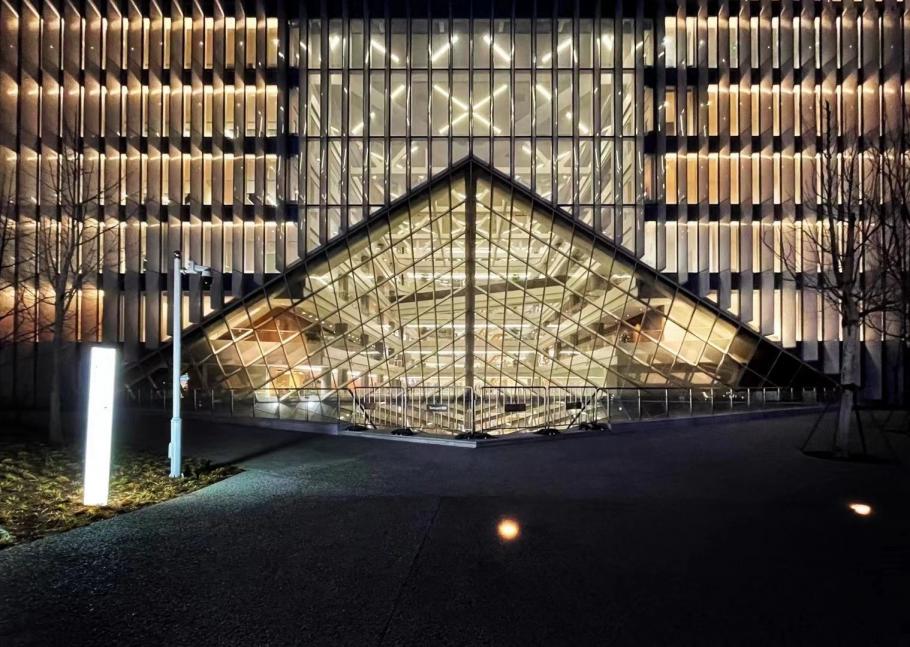 The solution
TBC's production team appointed EVS to deliver a wide range of live production tools across two mobile units (OB1 / OB2), the Tencent Beijing Headquarter in north-west Beijing and the studios, located about an hour drive away, in Shougang, west Beijing. 

Sitting at the heart of the production workflow, EVS' XT-VIA live production server satisfies all the key requirements of the TBC production team –  IP interoperability with third-party IP-based systems and support for HDR in multiple video formats, including full HD 1080p and UHD-4K and 1080p to UHD-4K upscaling. XT-VIA also supports the latest super-motion cameras in the market and provides over 370 I/O configurations for any current or future workflow TBC will need, all of which helps to provide the quality assurance required for such a high-profile event.  
Server interconnection relies on EVS' powerful IP media sharing network, extending the capabilities of the XT-VIA and creating a faster sharing environment for the entire production team. With higher resolution networking like 1080p HDR and UHD-4K putting increasing pressure on bandwidth capacity, TBC operators can take advantage of the higher bandwidth to share and access content faster, regardless of location - a must for all remote working requirements. 
Flexibility of the system is key to TBC. Both solutions seamlessly interact with LSM-VIA, EVS' IP-based live replay and highlights system, giving TBC operators fast and direct access to all content on the production network wherever they are in the world, making it easier for producers in different locations to work on content. By dynamically assigning channels on geo-distributed XT-VIAs to its globally distributed remote team, TBC operators can work remotely from anywhere and also run multi-site simultaneous productions – a huge productivity boost.
With crews spread between the different sites, TBC was keen to empower them with the most collaborative production workflows possible. Key to delivering this dream was a fully virtualized operation – both operationally and for all its backend resources - made possible by removing the need for dedicated hardware. 
By virtualizing EVS' content management suite, Tencent benefits from a leaner production model while saving valuable rack space. Other applications such as EVS' web-based browsing tool, can also be deployed as a virtual machine (using a virtualization platform specifically designed for OB trucks) conveniently allowing the various stakeholders to browse the content from wherever they are located.
EVS' file exchange, backup and transcoding solution also plays a key part in further enhancing collaboration between production teams working in the OB trucks and the studio.  All EVS' technologies seamlessly integrate with third-party systems including a wide array of post-production tools  as well as Tencent Cloud, a prime requirement for the TBC team. In the future this will allow it to cover a variety of of sports, shows, eGames, or even the self-production of Tencent Video App users by integrating its cloud and AI based productions within Tencent's cloud platform.
Signature performance

The superior interoperability, connectivity and reliability of EVS' technologies transform live action into memorable stories, giving TBC the tools to delight viewers and the unilateral broadcasters using its feed with a pristine production.

Smarter infrastructures

Running backend tools as virtual machines provides TBC with a more flexible, agile and robust approach to its live video production. As a result, TBC can easily scale up or down with no investment in hardware or time.
 

Increased collaboration

TBC's teams need to be able to access, browse, edit and deliver content quickly from anywhere. EVS' tools enable TBC's production and news teams in the OB vans and the facilities in Shougang and the Beijing HQ to collaborate more efficiently and effectively. 

Third-party integration

EVS' technologies seamlessly integrate with third-party systems including Tencent's cloud platform, a prime requirement for the TBC team. This allows the coverage of a variety of of sports, shows, eGames, or even the self-production of Tencent Video App users by integrating its cloud and AI based productions within Tencent's cloud platform.
LSM-VIA  making its debut at Tencent for the live broadcast of eGames in January 2021
Zhon Jue, CEO at Bogda, EVS's partner in China, said: "The TBC team had a very specific vision for how their workflows will run at the Tokyo Olympic Games in 2021. They required several solutions to address their production concerns and operate in tandem. We knew that the way to bridge that gap was to offer EVS' latest technologies with native IP connectivity, virtualization, efficient third-party integration and flexible licensing models."
Raymond Chen, VP China at EVS, said: "EVS' industry-leading production technologies are ideally suited to the fast-paced demands of live sports environments. This deal is a testament to that recognition as well as our continued cooperation and valued relationship with the teams at Tencent and the Tencent Broadcast Center. I believe we are perfectly positioned to enable TBC to realize its innovative vision for the future of live productions and take its coverage of the Tokyo Olympic Games to the next level."