Xeebra earns its officiating stripes at the FIBA Basketball World Cup 2019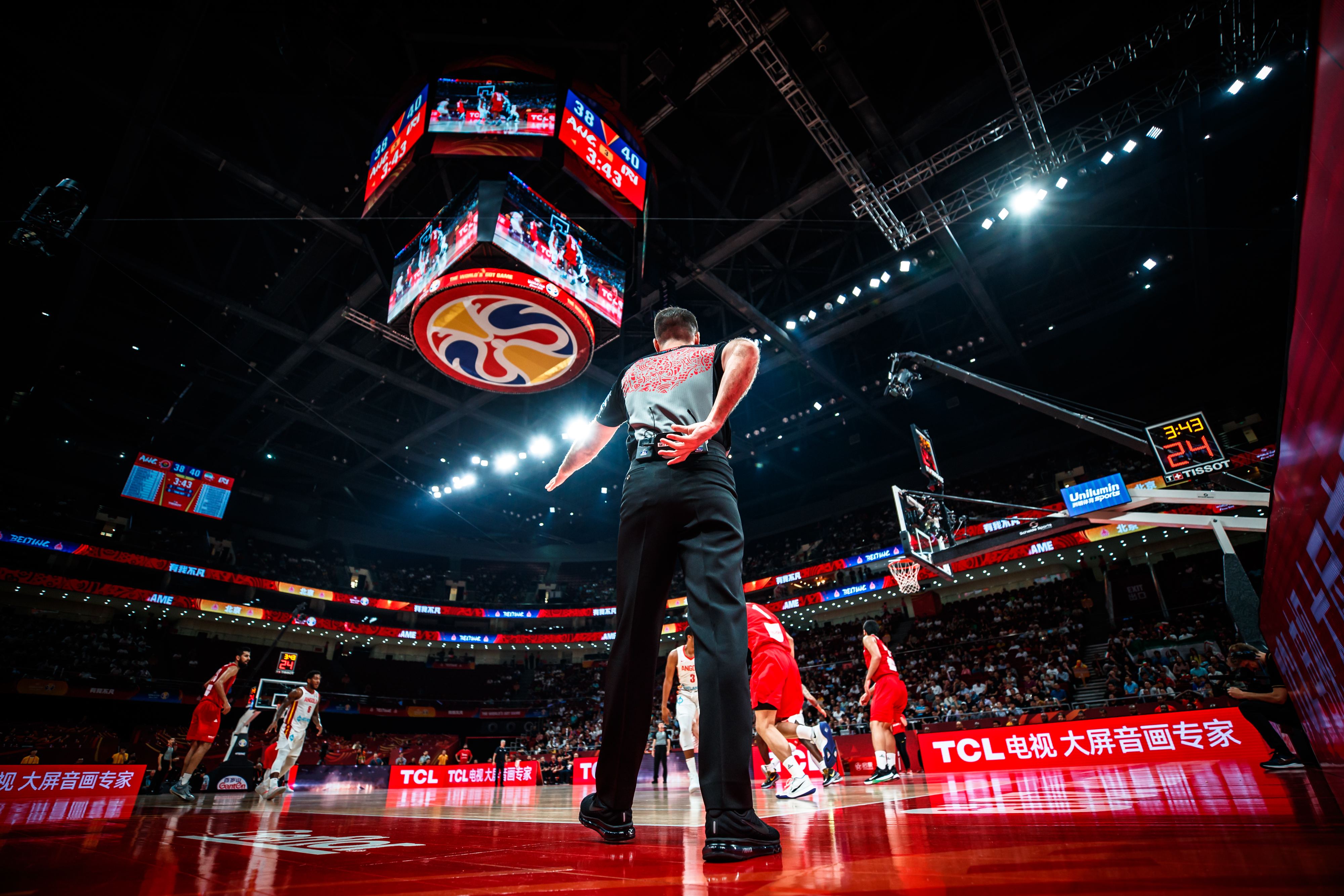 Customer profile
The International Basketball Federation (FIBA) is the global governing body for basketball, with a mission to develop and promote the sport worldwide. The non-profit organization brings together 213 National Basketball Federations across five global regions: Africa, the Americas, Asia, Europe and Oceania.
FIBA organizes and oversees several major international competitions, including the FIBA Basketball World Cup, the FIBA Women's Basketball World Cup and the Olympic Basketball Tournaments – all of which are broadcast to hundreds of millions of passionate fans around the world.
The challenge
For this year's World Cup in China, FIBA wanted an Instant Replay System (IRS) that would help its 56 officials from 40 national federations make the right decisions throughout the tournament. The solution had to be easily deployable across the eight venues that would in total host 92 games, and provide the speed and accuracy required at such a fast-paced, high-profile event that was watched by a cumulative audience of 3 billion fans from over 190 countries.
"For such a high-profile tournament, it was vital to us that officials had access to a tool that was easy to use, required limited training and that allows users to swiftly manipulate multiple camera angles."
The solution
FIBA selected EVS' Xeebra multi-camera review system as the exclusive IRS solution, ensuring the World Cup's officiating teams had access to technology that allows them to accurately review action on the court and make better decisions during the games.
At each venue, FIBA has selected EVS partner Mediapro, to deploy two PMX units (software-defined processing modules used to run Xeebra) connected to three sets of two touchscreens with a mountable XClient (small-form factor client) on the back of one of the screens and a Beplay remote controller. One set was placed on the courtside behind the scores' table for the IRS reviews. The two additional sets were used behind the scenes to tag refereeing actions and export them for debriefings.
During the games, an IRS operator and a Stand-By Referee, played back and preselected camera angles from up to eight live feeds using a combination of the Beplay remote controller and the two touchscreens. The officials on the court would then review the action using the touchscreens so that they could examine every angle in complete synchronization and if necessary, select an image to zoom into with a simple touch-and-pinch gesture. As PMX supports the ingest of high frame rate (super-motion) camera feeds, video quality was assured letting officials analyze footage in significantly greater detail.
The usability of the solution also meant that officials didn't have to sit through extensive training sessions; EVS ran a one-hour session with three different groups of officials prior to the tournament. The intuitive nature of the system made it easy for officials to pick whichever angle was needed to help them make the best, most informed decision at the time.
"Basketball is an extremely fast-paced game and it's now harder than ever for officiating teams to clear up contentious decisions," said Carl Jungebrand, Head of Refereeing at FIBA. "For such a high-profile tournament, it was vital to us that officials had access to a tool that was easy to use, required limited training and that allows users to swiftly manipulate multiple camera angles."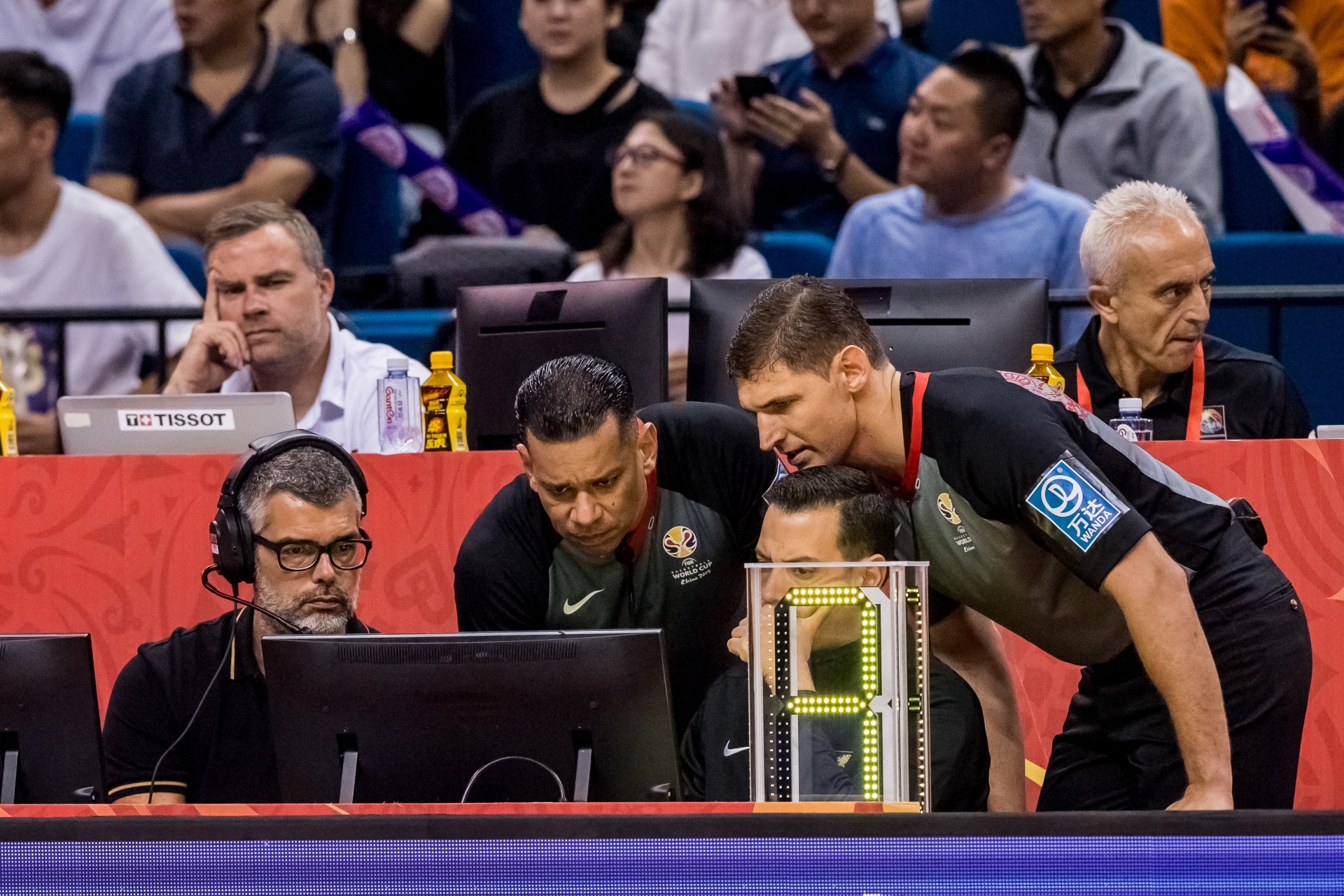 Swift and simultaneous analysis of multiple camera angles

The Xeebra system allows officials to view up to 12 camera angles that remain entirely in-sync and narrow their view from all feeds on a split screen down to one full-screen view and anything in between, giving them the ability to review one or more angles quickly and efficiently.

Crystal clear images

The combination of Xeebra's pinch and zoom capabilities and support for high frame rate camera feeds ensures that referees can see the key action in great detail.

No limits on location

Xeebra's client/server architecture and a simple GigE link let officials and operators sit anywhere in the venues, while the equipment stayed out of sight.

Minimal training needed

The easy to use interface can be learned rapidly without the need for officials to undergo extensive training sessions. Just a one-hour session was required prior to the tournament.
Outcomes
This project marks the next evolution in the partnership between FIBA and EVS. Xeebra had already been successfully deployed at two of the FIBA Olympic Qualifying Tournaments 2016 in Italy and Serbia, as well as FIBA Women's Basketball World Cup 2018 in Tenerife, Spain. However, this was the first time it had been used at the men's basketball World Cup.
With the precision and synchronization of multiple camera angles at their fingertips, officials were able to make fast decisions and quickly resolve contentious calls. The intuitive user interface of Xeebra meant that it was easy to use, while the proven reliability and image quality of EVS technology ensured that none of the tournament's key moments were missed.
"Officials have never been under more pressure to make the right decisions, so it's important we support them and provide a solution that they can rely on when making these critical decisions," Stéphanie Dessart, Senior Product Manager at EVS continued. "Not only does Xeebra have a fantastic range of functionalities, it also provides the precision and adaptability required to give officials the best chance of making the right call during the most important moments."
Key figures
Reviews from FIBA Basketball World Cup 2019 in figures
132 reviews

92 games with 132 reviews (1,4 per game)

61 seconds

Average time for review (min 20 seconds / max 130 seconds)

72 initials corrected

(54,5%) after reviews