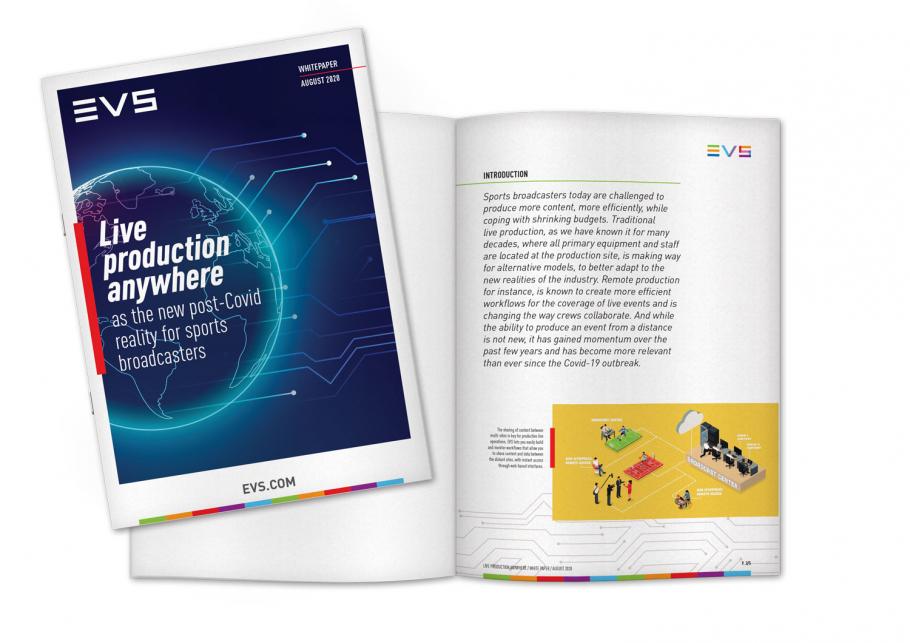 As the new post-Covid reality for sports broadcasters
The huge disruption the Covid-19 pandemic has had on the industry has forced many broadcasters to rethink the way they produce their live sports events, to better address the changes and uncertainties in the market.
While remote production has been a topic in the industry for some time now, the crisis has served to accelerate the adoption of distributed workflows for greater agility of operations and to ensure business continuity. However, broadcasting equipment and technology represent significant investments, and the prospect of transforming already established production infrastructures can seem daunting for many.  
In this whitepaper, EVS provides insights on how organizations can connect their production teams from anywhere, whether they're located on the event site, at a production center, or even at home, while still leveraging their existing investments in place. By choosing the right toolsets, broadcasters can go through an agile and incremental expansion that will help them address the changes and uncertainties in today's markets and ensure longer term delivery of high- quality content, live, from anywhere.
This content requires you to be logged into your EVS account