Integration with Flowics explained
Flowics offers a supplementary solution to manage dynamic graphics in lower tier productions with X-One®.
The added value of Flowics is that it runs on an HTML5 application accessible from anywhere, integrates with several data providers, integrates social media for polling and interactions with viewers and offers creative and support services to end-users. Customers can rely on Flowics to create its entire graphic package and make it work on their production.
The integration with X-One is done through the NDI® protocol, using the Flowics NDI Converter App (available as free download from this link). Using this app, users will turn Flowics HTML5 Graphics into an NDI video signal to be used as an input in EVS X-One switcher.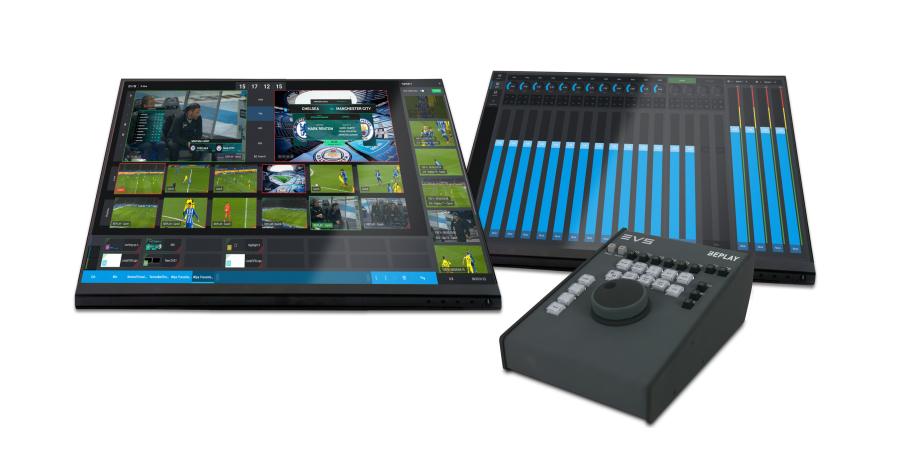 Advantages of integration with X-One
Customers can rely on a tested and validated solution to manage all overlay graphics in X-One
Leverage Flowics' HTML5 cloud application to create dynamic graphic overlays and manage graphics playlists in X-One (i.e. player substitutions, scoreboard, game clock etc.)
Use Flowics Streaming Extensions to make live streams produced with X-One to increase watch times with interactive overlays for audience participation
Live data integration for broadcast graphics

Multiplatform audience participation and social media integration

Web-based graphics editor and control interface to manage graphics remotely, no hardware required

Interactive overlays for live streams on Twitch and FB Live