IP Bridge Package Offer
If you consider buying an EVS production server, please take a moment to look at the offer for the "Neuron IP Bridge" below.
Interested in Neuron? Click the link at the end of the text below for more information about the power Neuron can bring to your business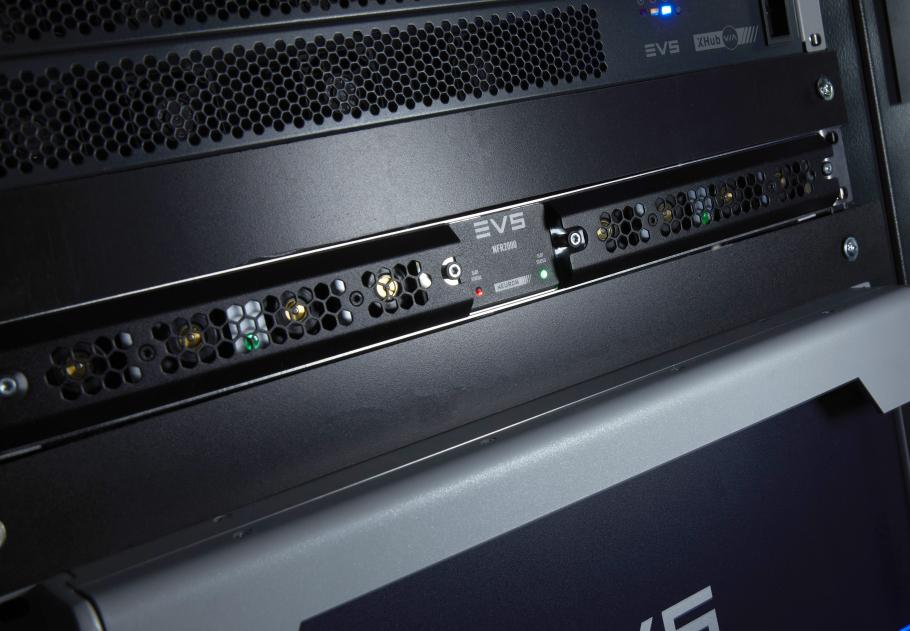 With the transition to IP environments, many customers struggle to connect SDI equipment to their IP core. The IP Bridge Package offered here provides a simple and elegant solution.
Your transition to IP has never been so easy:
Great price
Future proof technology (true dual 100GE)
Conversion from 3G SDI to IP, IP to SDI or IP to IP in real-time
32 channels per board
32 frame syncs including tracking delay with offset adjustment
Audio processing including, gain phase, delay & shuffling
All in a 1RU frame with 2 slots, room for an additional Neuron board
With the EVS IP Bridge Package you can freely convert 16 SDI signals to IP streams and the reverse 16 IP streams to SDI, all in real-time. The IP and SDI I/O of the Neuron Bridge is fully flexible, so you can choose any SDI or IP format for each individual input and output. It will sync your SDI and allow you to shuffle the audio between streams.
This package is based on the EVS' Neuron platform. To find out more about Neuron and all our other products based on this new platform, click on the button below.