Neuron Bridge Offer
High density SDI <-> IP Gateway
• Convert 3G SDI to IP, IP to SDI or IP to IP in real-time
• Up to 32 channels per board
• 1RU frame with room for an additional Neuron board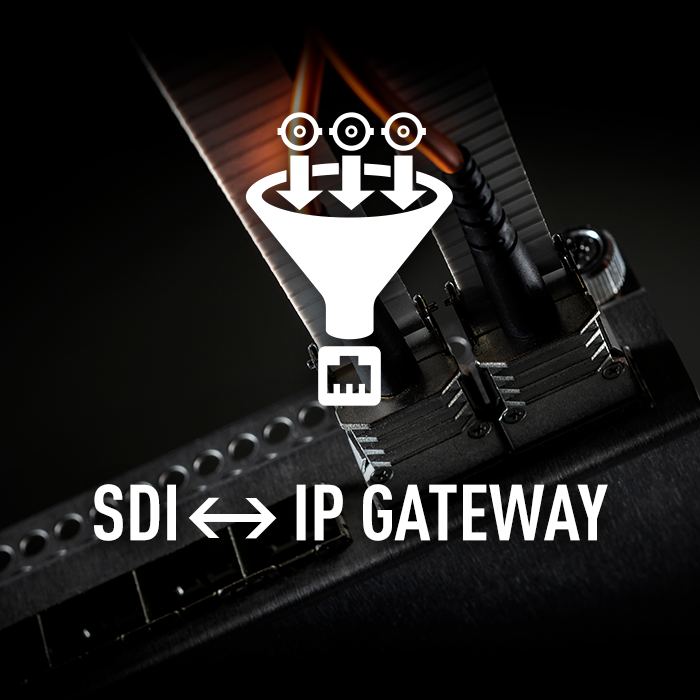 Thank you for your interest in our special BRIDGE offer. We included this high density SDI <-> IP gateway since bridging the gap between the SDI and IP has become one of EVS' most important missions.
Due to the transition to IP environments, which is apparent in all parts of the broadcasting and live-production industries, we encounter a lot of customers nowadays who are struggling with connecting SDI equipment to IP core switches. With the BRIDGE we are hereby offering you, this will be an issue of the past.
With our BRIDGE you can freely translate 16 SDI signals to IP streams AND translate 16 IP streams to SDI, all in real-time. The IP and SDI I/O of the BRIDGE is fully flexible, and you can choose any SDI or IP format for each individual input and output.
The BRIDGE is based on EVS' Neuron platform. To find out more about Neuron and all other products based on this new platform, click on the button below.