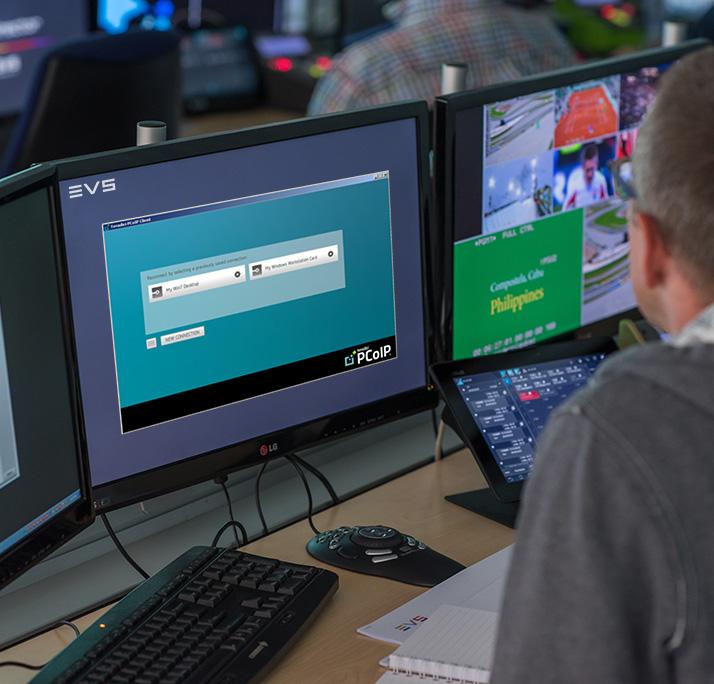 Remote access, anyplace, anytime
Virtualized applications and remote productions require efficient ways to access to desktop applications over low bandwidth and unmanaged networks.
The combination of Teradici's Cloud Access suite with EVS' MediaCeption solutions give operators the flexibility to access EVS applications, anytime, anywhere.
Teradici's Cloud Access suite, enabled by their PCoIP protocol, give the possibility to the operators to access applications running on EVS servers or on dedicated workstations, whatever the location they are working from.
Cloud Access agent is installed on the EVS virtual machine to enable PC over IP access. Cloud Access software is used on the client station to access the VM remotely. Cloud Access agent uses a license which can be stored on the Teradici Cloud License server.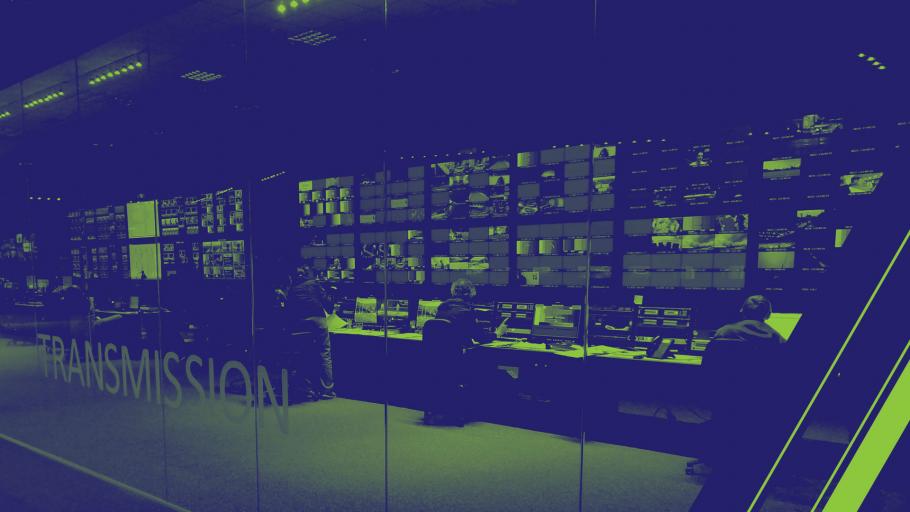 Access all MediaCeption applications
Remote access to MediaCeption Virtual Machines and workstation desktops
Local resource redirection via e.g. ShuttlePro
Efficient remote access on low bandwidth network connections
Cloud Access licenses sold in association with EVS servers
Key features of Teradici Cloud Access
Keep content and data secure

GPU acceleration (Cloud Access Plus) for stations hosting GPU

Keep users productive everywhere and anywhere

Remote interactive collaboration