Alamiya presents new OB van equipped with EVS LiveCeption & MediaInfra solutions for UHD-4K productions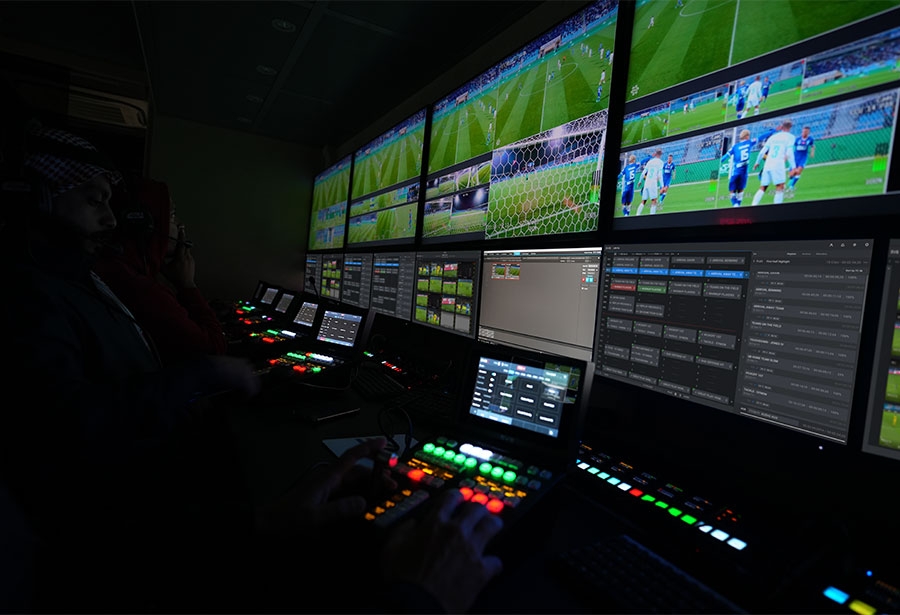 To create the highest quality UHD-4K productions, Saudi-based media house Alamiya has invested in EVS' latest LiveCeption Signature and MediaInfra solutions for deployment aboard its new OB10 truck.   
The setup consists of several XT-VIA live production servers and as well as the Cerebrum broadcast control and monitoring system. The deal is the result of Alamiya's desire to deliver higher resolution productions through streamlined and flexible workflows. This is due to Saudi Arabia's 2030 vision for its future, which has led to a growing number of international events being hosted within the kingdom, and a subsequent rise in demand for the production of UHD-4K content. 
With a reputation for continuously investing in the latest solutions, the Alamiya team was impressed by the expandable functionality and native IP connectivity that the EVS servers offer to better cope with the increased demands of handling higher resolution content. And the implementation of Cerebrum provides them with most comprehensive third-party device control in the market. 
"This deal with EVS gives us the ability to meet our region's accelerating demand for high-end UHD-4K productions while opening up new opportunities to grow our business globally."