IPD-VIA
Web-based asset management
Access, manage, edit and share all your live production assets from anywhere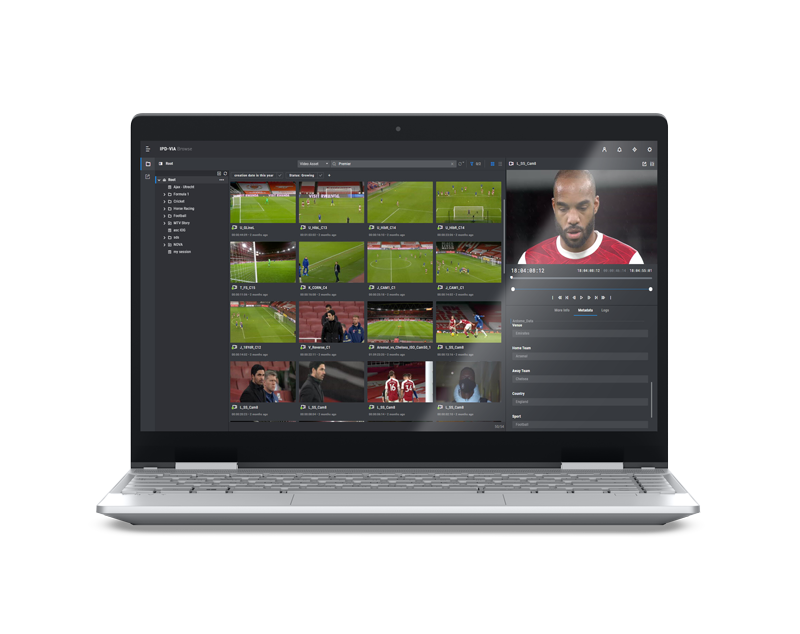 A flexible and collaborative approach to asset management
As the asset management component of EVS' VIA ecosystem, IPD-VIA represents a technology evolution that allows your teams to manage, edit and coordinate all your production assets from anywhere and with more efficiency. The platform takes advantage of containerized microservices to support more flexible media production workflows. With each IPD-VIA application representing a different functionality, you can easily allocate resources according to your changing business requirements, at any time. Users benefit from IPD-VIA's set of intuitive web app interfaces that empowers them to work remotely and collaboratively for faster turnaround of content, delivered to multiple platforms.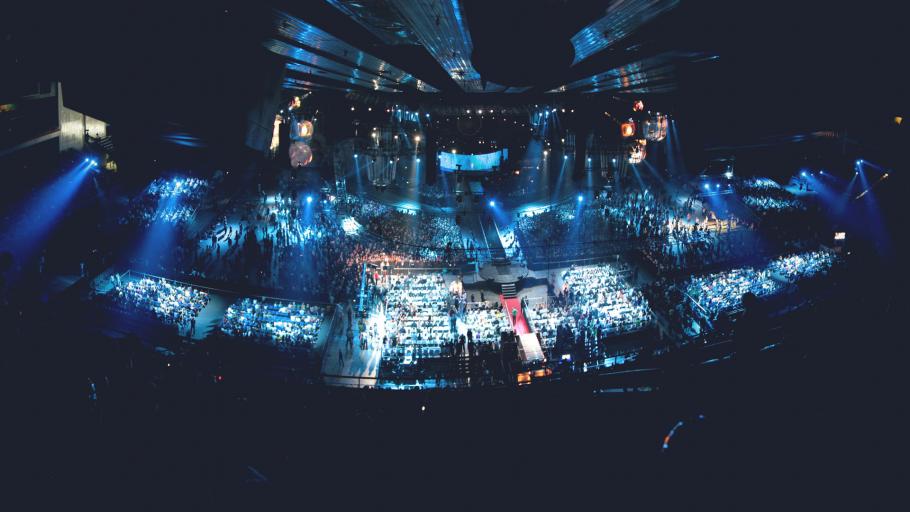 Remote collaboration

Thanks to IPD-VIA's web-based HTML 5 apps,  production crews can conveniently manage, collaborate and produce from any device, wherever they are located. 

Customized workflows

The integrated VIA Flow workflow engine lets you easily and quickly create the workflows you desire (import, multi-platform publishing, conversion, archiving etc.) to meet your most complex production requirements and extend your capabilities as you grow. 

Advanced asset management

Enrich your assets with powerful data feed import, advanced search, and user rights capabilities to help your production crews quickly find the right content for editing, publishing or playback operations. 

A future-ready architecture

As a fully virtualized software solution based on containerized microservices, the IPD-VIA platform provides effortless deployment, scaling and management of all EVS' VIA core components across highly available clusters. 

Strong integration capabilities

VIA Opengate offers a complete REST APIs catalogue that enables third-party technologies to leverage the complete IPD-VIA toolset (ingest, asset and metadata management, media transformation, publishing and playout).

Enrich your IPDirector workflows

Customers using our IPDirector live PAM suite can also benefit from IPD-VIA services (such as Web-based Ingest UIs and VIA Flow), bringing more efficiency into their workflows. 
IPD-VIA applications
IPD-VIA consists of several applications, each with its own functionality. They are all accessible via the same HTML5 web interface.
View all services
Get the most out of your EVS equipment
At EVS, we understand how important it is for our customers to gain an edge in the live production environment.  That's why we're empowering operators and technical engineers to become advanced users of our technology – leading to better production values, streamlined workflows and better ROI from your EVS investment.
IPD-VIA lets you easily allocate resources according to your changing business requirements