Vizrt Viz Libero
Certified solution partner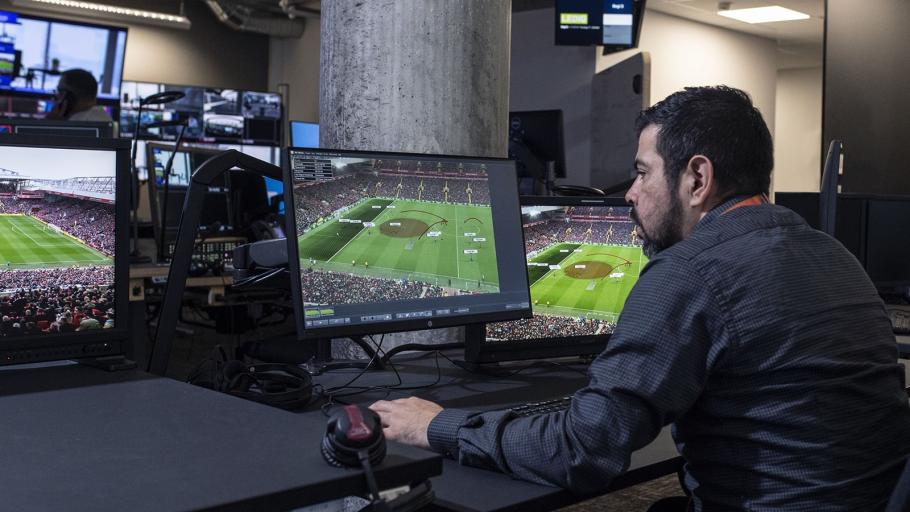 Enhance EVS server content with rich graphical elements
Sports analysis tools create high value for customers and viewers alike. To ensure a fast turnaround in a time critical live production environment, EVS - as the number one in Replay and Highlights servers - ensures compatibility with Vizrt, the market leader in this segment.
Viz Libero is Vizrt's sports analysis solution which combines 3D virtual enhancements with powerful telestration tools. Create captivating analysis and provide the perfect perspective to get your viewers into the game. EVS Replay Server ensure the fast content delivery to create these detailed analyses for viewers at home.
Viz Libero takes full advantage of unmatched real-time performance, building a consistent and robust base for easy and flexible setup integrations with EVS LiveCeption Signature©. Supporting all video formats, including 4K, HDR, 1080p and IP in their native format and all workflows, allows the creation and use of customized graphics to ensure unique branding.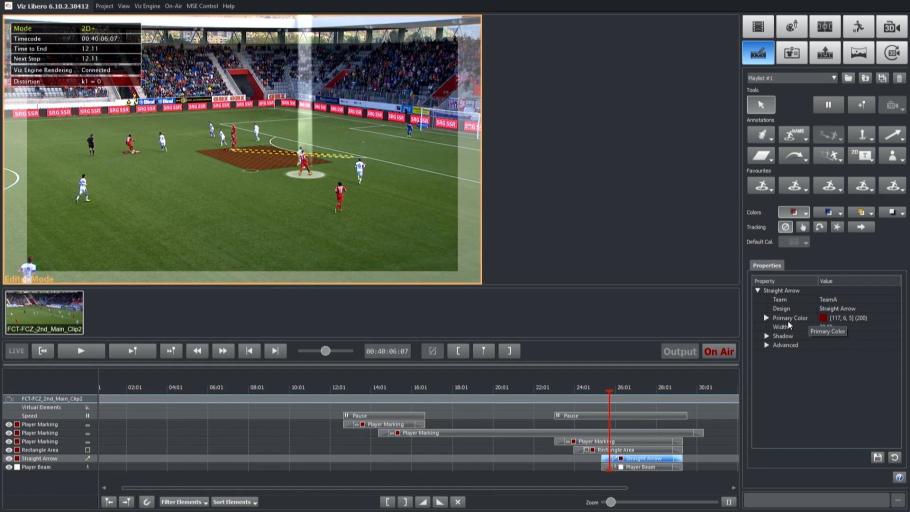 Control playout and recall & browse EVS recorded media
Benefit from Vizrt's market leading sports analysis tools in combination with EVS's premium live production and replay solutions
Ensure fast turnaround in a time critical environment
Operators can control XS/XT server playout, recall media and browse recorded content
Enhance LiveCeption© content with rich graphical elements within the Viz Libero software suite
Key features of Viz Libero
Automatic player tracking - Automatically track players, without the need for special cameras

3D flights - create a virtual 3D camera that provides the viewer with insights that go above, around, and to the side of what can be seen from stadium cameras

Augmented reality - Place a photo-realistic 3D view of the sports action directly in front of the sports presenter.

Virtual presenter - your presenter is transported onto the field where they break down plays as the action happens around them.

Virtual stadium - Extend a virtual view outward and above the stadium to give fans a spectacular bird's-eye view of the action on the pitch below.

Simplicity and speed - Simple and intuitive interface ensuring a quicker turnaround.