Corporate social responsibility
EVS' long-term commitment to the environment, its team members and the communities in which we operate, has always been an integral part of our culture. We practice and demonstrate this commitment every day through practical and engaging initiatives that make an impact.
Read our latest sustainability report
This sustainability report describes why and how we address and implement sustainability at EVS Broadcast Equipment. The report is based on the GRI reporting framework.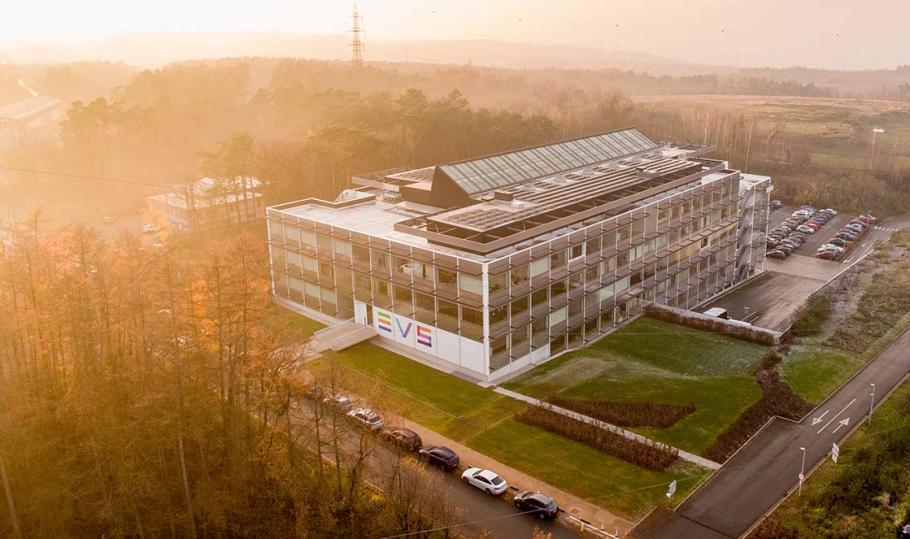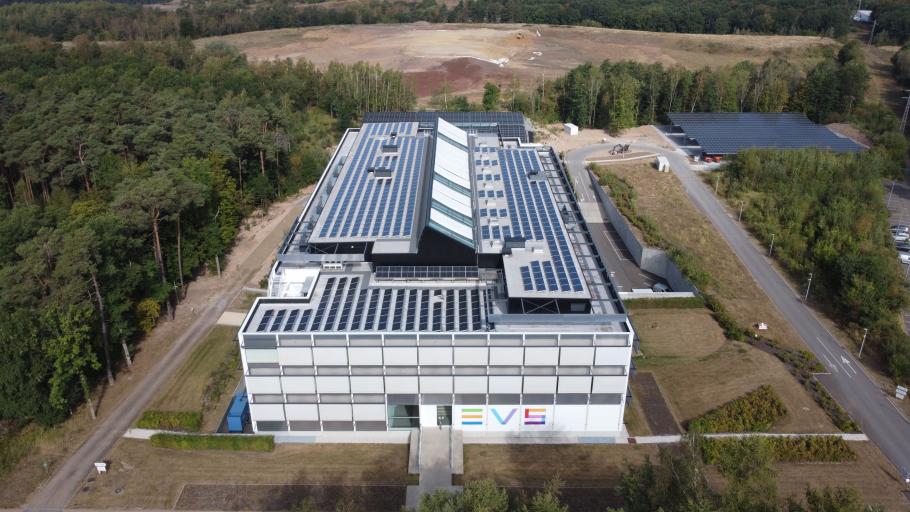 The environment
Located in the pleasant, wooded surroundings of the Liège Science Park, EVS' headquarters gather a large part of EVS' workforce in 23,000m² of office space and production rooms. Built in 2015, this all-glass building allows team members and visitors to enjoy abundant natural light and the green setting. Careful consideration was given to all the sustainability aspects of a new construction, from both a technical and environmental point of view. In 2017, B4F carried out an audit of the building, which received a "very good" ranking according to the BREEAM-in-use evaluation method. 
"The best energy is the energy that is not consumed"
We send out weekly messages to our team members, addressed in particular to our developers and testers, asking them to switch off the servers during holiday period and over the weekends. This is a quick win that has helped us reduce our electricity consumption by 30 % between 2016 (+/- 7 GWh) and 2019 (less than 5 GWh). We do not use any other fossil fuels. In addition, we constantly examine ways of reducing our electricity consumption in our offices and development centers.
"Increasing our onsite energy production"
In 2019, we began extending the photovoltaic panels to cover three different zones at our EVS headquarters. Today, almost 2,200 panels are now producing green energy which is used for our own consumption and accounts for approximately 10-12 % of our annual energy consumption. The solar panel extension has been producing green energy since the end of July 2020. No trees were harmed in the process – even better, we will be planting more! We took advantage of the work to increase the storage of rainwater, which is used for outdoor maintenance works, toilets and to cool the server rooms through adiabatic cooling (process of reducing heat through a change in air pressure caused by volume expansion). The total capacity is now around 220 m³ of rainwater, which allows EVS HQ to be autonomous for approximately 30 days. This helps us to reduce the consumption of tap water which is used in the coffee machines, water fountain and kitchen. Consumption amounts to about 2,500 m³ / year. All our energy contracts are being renegotiated so that EVS can opt for green energy. This is already the case in many countries (Belgium, France, Italy, etc.).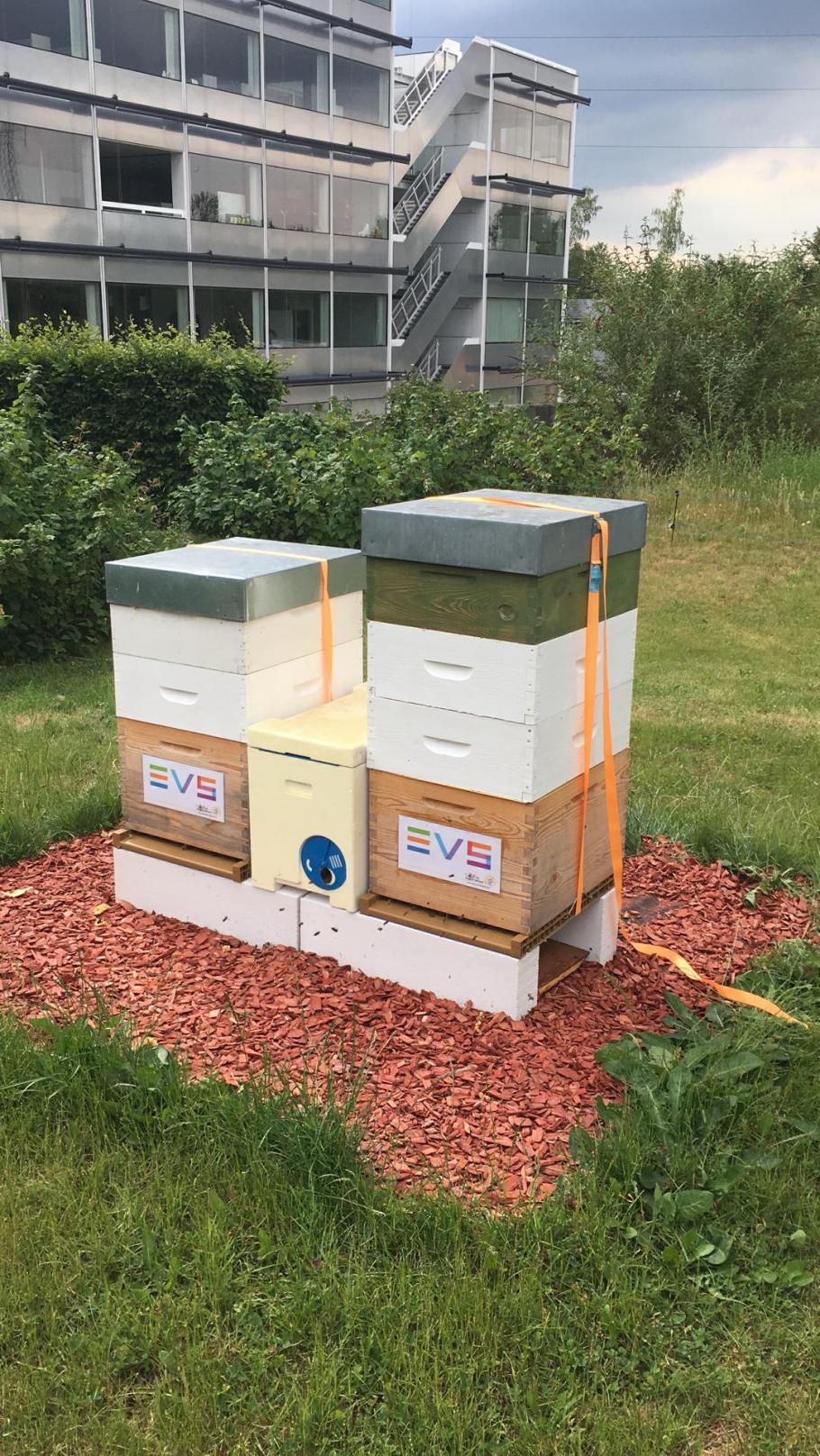 Honey, saving the bees can save our planet
In 2020, our headquarters became the playground of hundreds of bees. Two beehives have been installed next to our building. In this way, we hope to help reverse their decline and to support our local ecosystem. Our first harvest, in autumn 2020, provided 130 jars of honey which were sold to our team members. The amount collected was donated to a local association that aims to make everyone aware of the need to live in a closer relationship.
EVS attaches great importance to waste management. In 2019, our waste volumes were as follows:
Paper and cardboard: 21 tons (recycled)
PMC (Paper, metal & plastic for food): 6 tons (recycled)
Residual waste: 20 tons
Biodegradable (estimated): 5 tons (compostable)
Wood: 6 tons (recycled)
Electronic waste (cards; computers; HDD; etc.): 20 tons.
Logistics currently play a significant role in the overall emissions of greenhouse gases. In this context, EVS has recently taken several steps towards greener and more sustainable operations.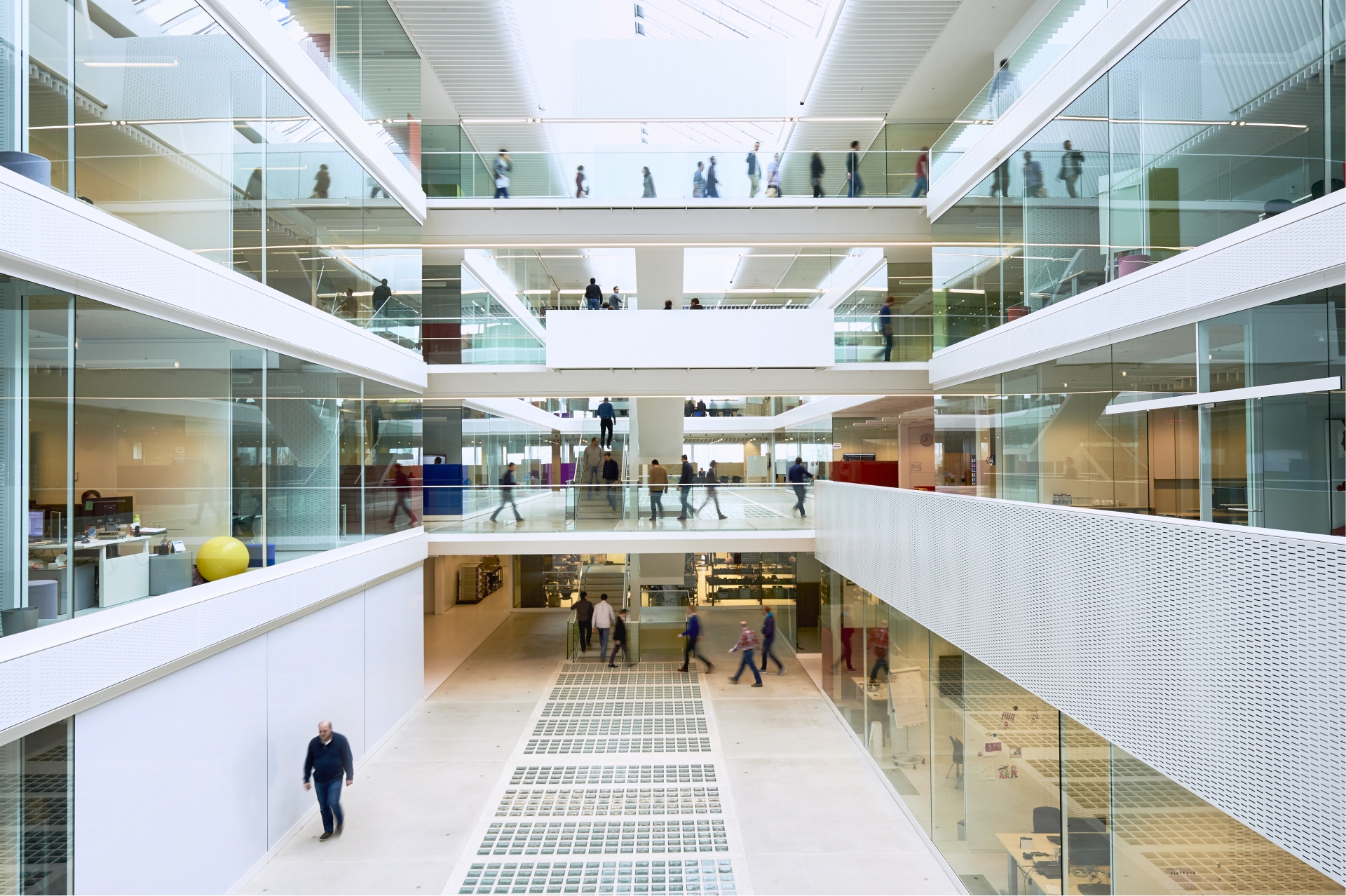 Our community
By building responsible partnerships with local suppliers, actively supporting cultural and social projects, and encouraging its employees to do likewise in their own environment through targeted sponsoring, EVS is commited to improving and developing the communities  where our offices are located.
EVS supports various initiatives in sports, education, technology and diversity, including:
the Risingtrack crowdfunding platform, which aims at financially supporting sport athletes through various projects
the HBS (Host Broadcast Services SAS) Broadcast Academy, which delivers training programs to TV professionals in more than 20 countries all over the world, in order to share knowledge and experience of best practices in the industry
the video production of the Paralympic games
the CoderDojo global movement of free, volunteer- led, community-based computer programming clubs for young people
the Foundation for Future Generations in Belgium and its HERA (Higher Education and Research Awards for Future Generations) awards - "sustainable IT".
Our employees
 EVS pays special attention to providing its team members with a pleasant working environment that encourages personal development and demonstrates respect for the individual. This includes, among other things:
An attractive workplace. At the headquarters and in our offices, we place the emphasis on making the workspaces pleasant, practical and comfortable.
A caring culture for all team members. Excellence and kindness are important for EVS. We want to treat our team members the same way they treat our customers.
A learning organization. We organize internal and external training programs to assure the personal development and fulfilment of every team member.
Continuous development. In line with our training programs, we aim to achieve continuous development for all our team members. We support this goal with our Individual Continuous Improvement Process and our talent management programs which help identify the strengths and areas of improvement of our team members, but also their wishes for their future in the company. A tailored development plan is then designed to support them.
A broad range of activities. Several activities are organized by and for the team members. These aim to build team spirit (during departmental incentives for instance), to gather everyone together (during company events), or to provide opportunities for team members to meet each other (by doing sport in the neighborhood).
A competitive global remuneration package. Our Reward strategy aims to link the remuneration package with the skills and experience of each person. But we also emphasize company profit-sharing programs as we believe that team members' commitment is fostered not only by financial rewards but also by a purpose-driven job.
This strategy pays off and reinforces a sense of belonging among our team members. Over the past few years, the turnover rate has decreased sharply, and it remains particularly low despite the relatively young average age of the company's employees (40 years). EVS has almost 600 team members working over 20 offices throughout the world and expects them to act with integrity.